Broken and Restored
Membership Level› Guest
Author/Source: David Laflin
Topic: The Lord is Our Healer
In our lives other people will sometimes hurt us with the words they say, but Jesus can pick up the pieces and heal our brokenness.
Verse:Psalm 34:17-19 The Lord hears his people when they call to him for help. He rescues them from all their troubles. The Lord is close to the brokenhearted; he rescues those whose spirits are crushed.The righteous person faces many troubles, but the Lord comes to the rescue each time.



Materials Needed:
A Handkerchief
Two Large Wooden Matches
Scissors or Utility Knife

Concept:
A wooden match is wrapped inside a handkerchief. A volunteer can feel the match as it is broken, but when the handkerchief is opened the match is shown to be restored.

Presentation:
Has anyone ever hurt your feelings? Maybe someone has said or done some things to you that have left you feeling broken. I know this has happened to me. There may have even been times where it was not a matter of people intentionally hurting you, but possibly something sad happened in your life that left you feeling broken hearted. What do we do in times like these?

Take a look at this wooden match. Right now, it is solid. It is intact. This is how we want our lives to be. Nice and solid, everything put together and in order the way it should be. But, then something bad might happen (wrap the match inside of the handkerchief - figures #1 and #2).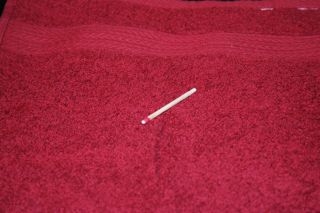 Figure #1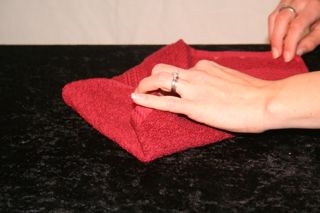 Figure #2


It could be something so bad that it makes us feel broken inside (have a volunteer take a hold of the match inside the hem and break it - see figure # 3. They will think they are breaking the match you just put inside).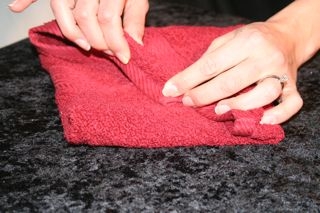 Figure #3


God understands that we go through some difficult situations in our life. When we do, we can pray and God will hear us. The Bible tells us in Psalm 34 that the Lord is close to the brokenhearted and rescues those whose spirits are crushed. When we feel broken we can turn to God in prayer and He will rescue us. In fact, He alone can heal our brokenness and even make us stronger (open the handkerchief to reveal the match is restored - figure #4) than ever before!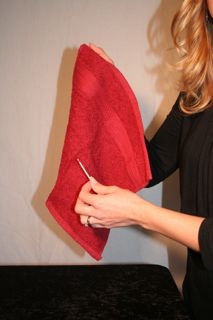 Figure #4


How to Do It:
Prepare the handkerchief by cutting a small opening in the outside seam (figure #5). Hide a duplicate match inside this seam (figure #6). When the handkerchief is folded up, it is this duplicate match that is actually broken.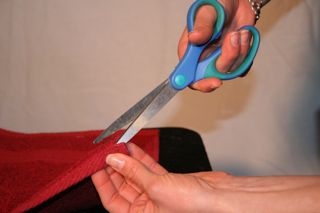 Figure #5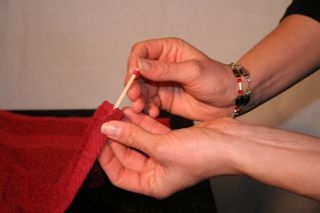 Figure #6


Helpful Hints:
When you begin folding the handkerchief around the match, be careful to keep track of where both matches are (the one the audience has seen and the one in the secret compartment). This way you will be sure to have your volunteer break the correct match!