Kidmin Events Resource Guide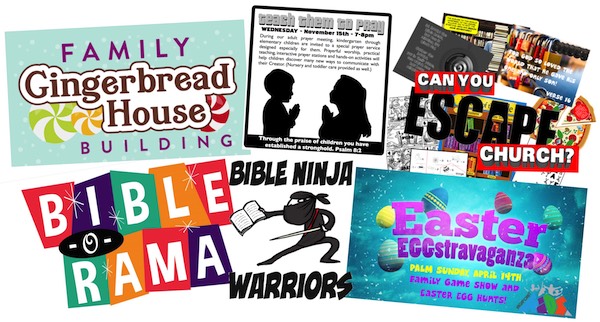 Find your next Kidmin Event Plan here! Explore the available events, and start planning your next outreach or party plan!

And be sure to browse our Super Sunday Events Page too!
Before you begin, you might want to watch this Event Management video put together by Karl Bastian as part of his Ministry Management Video Series.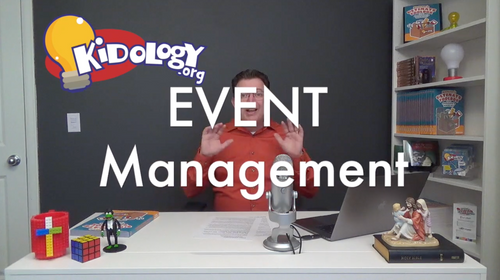 Events can make or break a ministry! Whether it's a small ministry event or giant community outreach, effective ministry managers know the Why, What, When, Where, Who and How of their event before they even begin promoting it.
Gain valuable insights from Pastor Karl before you plan your next event!
FREE download for All Access Members!
Or purchase Event Management Video in the Kidology Store!
---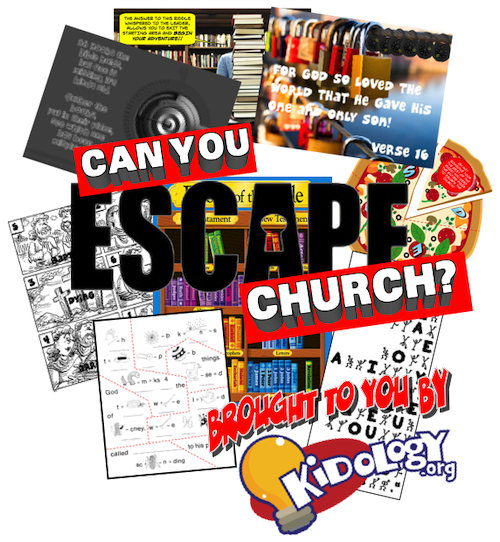 "One of the BEST church events I've ever created!" says Pastor Karl. NOW you can do it too!
Karl has put together all the files you need to pull off this fun, interactive preteen Church Escape Event at your church! Downloads, printables, and even video training are all provided to help you pull off an incredibly memorable event!
This is an event folks will be talking about for weeks to come!
Get more details about this awesome event.
Purchase Church Escape in the Kidology Store!
---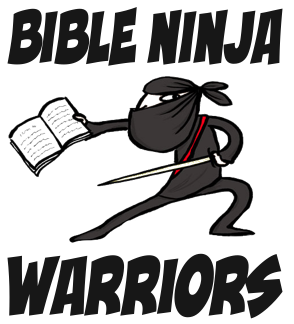 Bible Ninja Warriors will get kids excited about learning to use their Bibles and becoming more familiar with them.
Based off the very popular American Ninja Warrior TV show, Bible Ninja Warriors encourages kids to get AWESOME at using their Bibles! You simply create a Bible Skills course that kids try to complete in a time limit, or in a head-to-head competition!
Read more about Bible Ninja Warriors and watch a walk-through video!
Purchase Bible Ninja Warriors in the Kidology Store!
---

Trunk or Treat Halloween Outreach Guide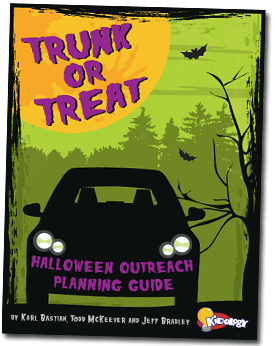 The Trunk or Treat Halloween Outreach Planning Guide helps redeem a frustrating holiday for Christians. By providing you with the tools to host a successful fall outreach event, you'll have a wonderful opportunity to share the Gospel with families. This bridge-building is great for connecting with those who may not visit your church at any other time throughout the year.
This 24-page booklet contains a collection of simple tips, suggestions, ideas, and advice – but it is only a fraction of the help available to you. It also comes with a large collection of helpful downloads! You will find pictures, samples of documents, flyers, forms, and more!
Now your download also includes the editable Trunk or Treat Logo Files!
Purchase Trunk or Treat in the Kidology Store!


---

Egg Olympics Easter Outreach Event Planning Kit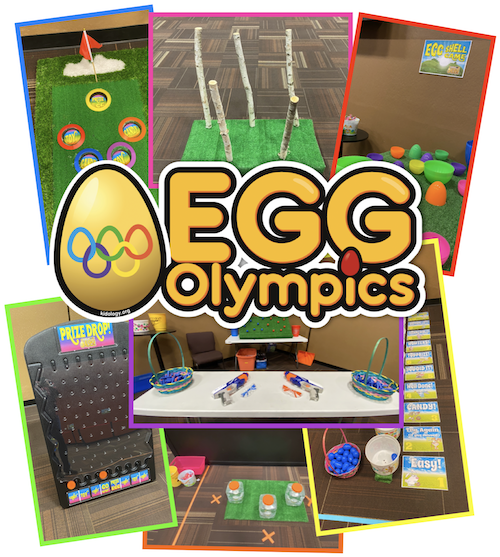 This super fun Egg Olympics Event encourages kids and families to invite friends to church on Palm Sunday for a day of fun games and prizes and then to invite them back on Easter Sunday.
In addition to all the fun games and prizes throughout the day, we hold a drawing for a GRAND PRIZE DRAWING on Easter Sunday! This further encourages kids to return to church the next week for a chance to win the MEGA PRIZE!
Your download even includes a video walk-through of the event setup!

Purchase Egg Olympics Planning Kit in the Kidology Store!


---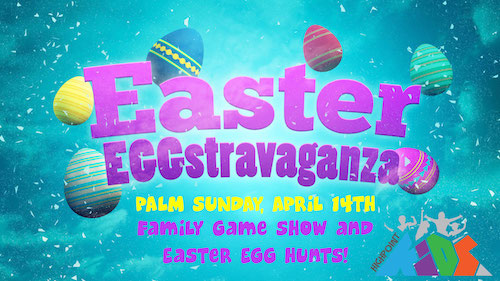 The Easter EGGstravaganza Show is a high-energy interactive game show experience that will involve both selected volunteers from the audience, as well as full audience participation elements.
The theme is "That's Impossible" as participants attempt to do impossible feats! At the end, they will learn that the Bible says (twice), "…with man this is impossible, but with God, all things are possible!"
This is a Family Show that can be held before Easter Egg Hunts. Files and a video walk through for Easter Eggstravaganza are provided!
FREE download for All Access Members!
Not a Member? Join today!
---

Family Gingerbread House Building Event Kit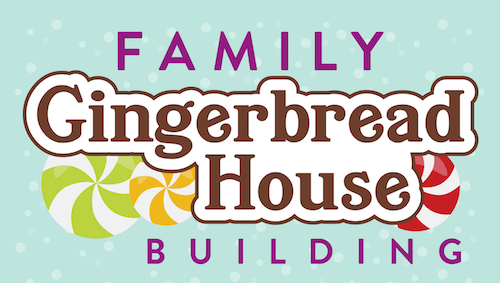 With this Family Gingerbread House Building Event Kit, you can create a much-anticipated family event at your church! Instructions are included for how to successfully hold a contest with several categories and a system to make it all fair and objective.
Find out more details here!

Purchase Family Gingerbread House Building Kit in the Kidology Store!
---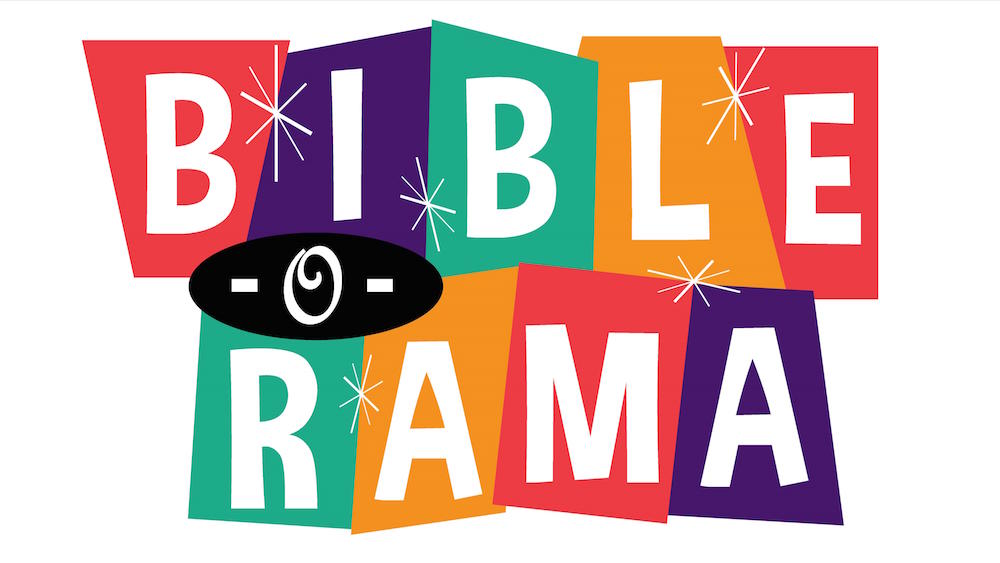 This stand-alone SUPER SUNDAY lesson is meant to "break the mold" and do something different and fun on those "gap Sundays" between series.

Bible-O-Rama Super Sunday helps kids learn about the Books of the Bible and its structure. It's a FUN SUNDAY whenever you use it!

Think of it as a game show, but set up as a rotational event with many games all going on at the same time! It's a fun day of games to help the kids explore and review the various Books of the Bible.

Read more about Bible-O-Rama and watch a walk-through video!

Purchase Bible-O-Rama in the Kidology Store!
---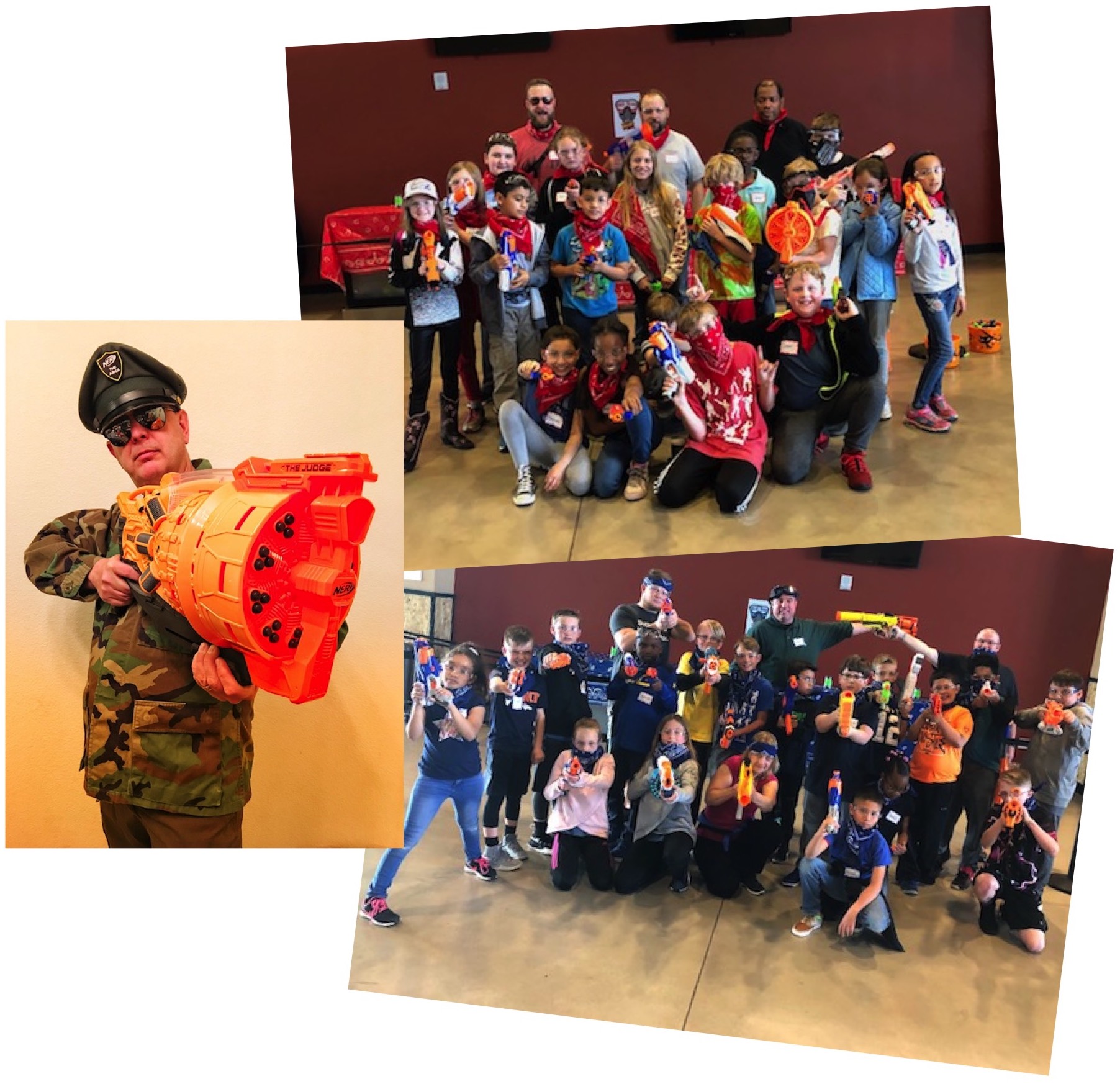 There was a lot of interest on social media over the Nerf Wars event, so we created a complete kit with all the files and details you need to edit, adapt, and use them for your own event!
At church on Sunday, there isn't much time for play, and play is where friendships are formed and developed for kids. Nerf Wars provides an event where kids can play together in a super fun, controlled environment. It also provides an opportunity for kids to invite friends to church by removing the hurdles that may keep unchurched kids from venturing into this new territory.
You can read more about Nerf Wars and even watch some videos of the action!
Purchase this complete Nerf Wars Kit in the Kidology Store!
---
Whenever the adult ministry decides to do a Concert of Prayer or extended prayer meeting, instead of providing "child care", you can say, "The kids will have a prayer meeting too!"
Of course, you can't expect kids to sit quietly and pray with the heads bowed, eyes closed, and hands folded for an hour without being distracted! (Can you really expect that of adults either?)
Now you can plan an extended prayer meeting for kids. Not only can kids pray - they should pray! God delights in their prayers! But it is also a wonderful teaching opportunity for them to learn more about prayer.
FREE download for All Access Members!
Not a Member? Join today!
The material is taken from the four week curriculum on prayer: DiscipleTown's Kids Church Unit How to Pray and simplified for an evening of fun, education, and prayer!
Suggested Concert of Prayer Companion Videos are not included, but may be purchased for your convenience.
---

Don't miss our Events Content Zone!
Find Event Resources in the Kidology Store.