it BIBLE Lesson Schedule - Year 2
Here is the recommended Year 2 schedule for it BIBLE Curricululm. Of course, since each series is stand-alone, you can teach any lesson from any year in any order, at any time you'd like!
View all of Year 1 units here!
Year 2 Curriculum Options and Schedule Suggestions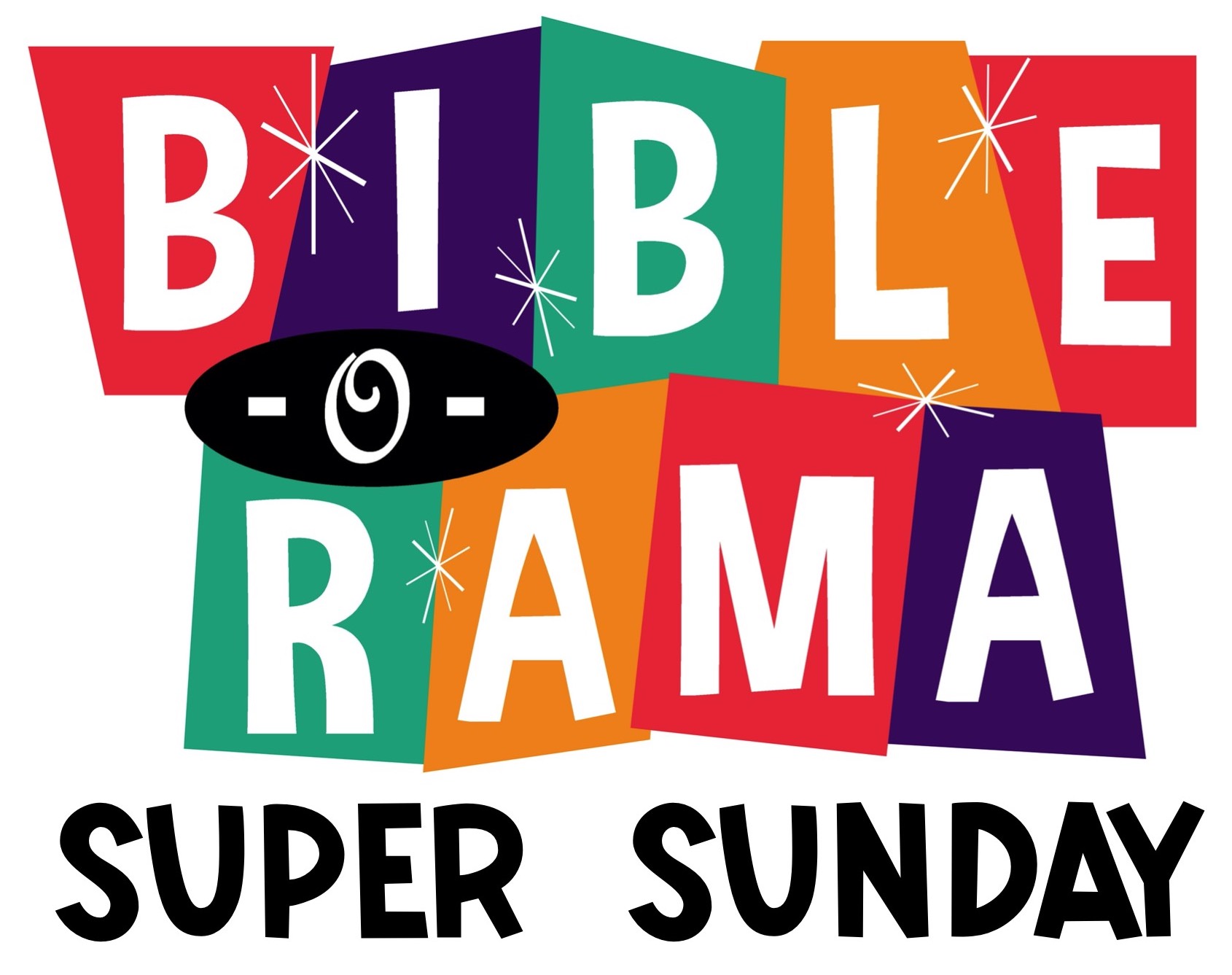 SUPER SUNDAY
Bible-O-Rama!
(A Stand-Alone Event with a Lesson)
Since the 1st Sunday of the Year typically has low attendance, you can use this fun game lesson as an intro to Rock Solid!

An 8-week series on climbing spiritually! Equip your kids for the adventure of a lifetime!
January Lessons:
January 9th - Lesson 1: Your Guide - Jesus
Following Jesus Leads to a Life of Adventure
January 16th - Lesson 2: Your Map - The Bible
The Bible is our map for life
January 23rd - Lesson 3: Your Walkie-Talkie - Prayer
Help is always just a prayer away
January 30th - Lesson 4: Your Rope - Friendship

You are only as strong as the friends you choose
February Lessons:
February 6th - Lesson 5: Your Helmet - Wise Choices
Thoughts lead to actions, so guard your thoughts
February 13th - Lesson 6: Your Compass - Obedience
Obedience today leads to blessing tomorrow
February 20th - Lesson 7: Your First Aid Kit - Forgiveness
Forgive others quickly, just as Jesus forgave you
February 27th - Lesson 8: Your Light - Leading Others to Jesus
Your life is a light, so shine for Jesus

An 8-week series on the Miracles of Jesus culminating with the Greatest Miracles in History: The Resurrection and Ascension of Jesus!
March Lessons:
March 6th - Lesson 1: Jesus turns water into wine
Miracles happen when we obey God.
March 13th - Lesson 2: Jesus heals a centurion's paralyzed servant
Miracles happen when we demonstrate faith.
March 20th - Lesson 3: Jesus heals the paralytic after friends lower him through the roof
Miracles happen when we put ourselves before Jesus.
March 27th - Lesson 4: Jesus heals the woman in the crowd
Miracles happen when we reach out to Jesus.
April Lessons:

April 3rd - Lesson 5: Jesus Feeds 5,000
Miracles happen when we give Jesus all we have.
April 10th - Lesson 6: Jesus Heals Two Blind Men
Miracles happen when we believe.
April 17th - Lesson 7: Jesus Rises Again!
The Greatest Miracle happens when we give our life to Jesus!

April 24th - Lesson 8: Jesus' Ascension!
Miracles happen when we share Jesus!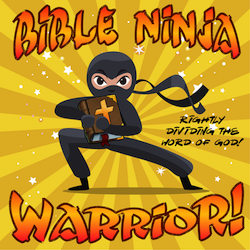 SUPER SUNDAY
- May 1st, 2022

Bible Ninja Warriors
(A Stand-Alone Event with a Lesson)
Based on the very popular American Ninja Warrior TV show, Bible Ninja Warriors encourages kids to get AWESOME at using their Bibles! Get kids excited about learning to use their Bibles and becoming more familiar with them.
A 4-week series on the amazing life of Queen Esther that will challenge boys and girls to have the courage to stand up for their faith and be God's Kid in God's Place!
May Lessons:
May 8th - Lesson 1: A Queen is Chosen
Because of God's PLAN I can be CERTAIN.
May 15th - Lesson 2: A Queen in Danger
Because of God's PROTECTION I can be COURAGEOUS.
May 22nd - Lesson 3: A Queen's Choice
Because of God's PEACE I can be CALM.
May 29th - Lesson 4: God Save the Queen
Because of God's PROMISE I can be CONFIDENT.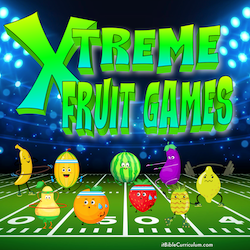 SUPER SUNDAY - June 5th, 2022
Xtreme Fruit Games is a stand-alone lesson designed to introduce kids to the Fruit of the Spirit through a FUN series of interactive games. It is perfect for introducing the Xtreme Livin' or can be used independently or to introduce any series on the Fruit of the Spirit.

An 8-week sports-themed series that teaches kids how to live out the Fruit of the Spirit.
June Lessons:
June 12th - Lesson 1: Xtreme Love
I can put others first.
June 19th - Lesson 2: Xtreme Joy and Peace
I can see God in the middle of trouble.
June 26th - Lesson 3: Xtreme Patience
I can trust God's timing.
July Lessons:
July 3rd - Lesson 4: Xtreme Kindness
I can stop and help.
July 10th - Lesson 5: Xtreme Goodness
I can do the right thing.
July 17th - Lesson 6: Xtreme Faithfulness
I can stick around when others split.

July 24th - Lesson 7: Xtreme Gentleness
I can feel that with you.
July 31st - Lesson 8: Xtreme Self-Control
I can control myself.

This EPIC 8-week series on the Life of Joseph will reveal for children The Hero's Journey from his calling to his ultimate triumph and legacy, but will explore the challenges and trials that every follower of God must be willing to endure and persevere through in order to see God accomplish His goals and make the dreams He places within us come true!
August Lessons:
August 7th - Lesson 1: The Hero's Calling
God has a plan for your life.
August 14th - Lesson 2: The Hero's Plight
God gives us strength when we are weak.
August 21st - Lesson 3: The Hero's Test
God always offers a way of escape.
August 28th - Lesson 4: The Hero's Trial
God is always with you, even in the darkest times.
September Lessons:
September 4th - Lesson 5: The Hero's Hope
God's timing is perfect.
September 11th - Lesson 6: The Hero's Triumph
God rewards those who live for Him.

September 18th - Lesson 7: The Hero's Return
God helps us forgive others.
September 25th - Lesson 8: The Hero's Legacy
God keeps His promises.

FALL 2022 - Recommended Series on Apologetics and Sharing our Faith!

For the Fall series, we recommend using a previous 8 week series you haven't taught. If you have already used every it Unit, you can join Karl in teaching the following two series that he wrote (or choose one from the full list). He'll be posting updates and ideas in the Kidology Facebook Group.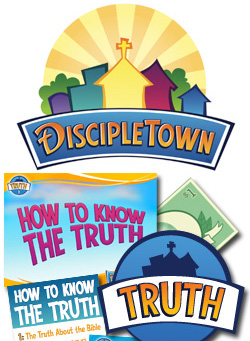 OCTOBER: How to Know the Truth

October 2nd through 23rd
This unit introduces kids to basic questions and answers related to understanding and defending the Christian faith — the study of apologetics. While apologetics is often used as a witnessing tool, its proper place is to strengthen the faith of believers. This unit will help prepare children to answer questions about their faith, while teaching them that having questions is okay. Children need the confidence that when they think logically and search God's Word, He will provide His answers!
AVAILABLE NOW! During September All Access Members can download for 50% OFF!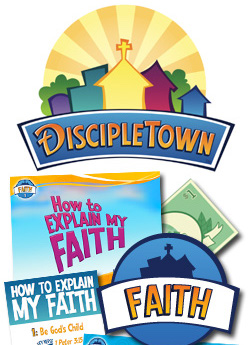 NOVEMBER: How to Explain My Faith

October 30th through November 20th
Jesus' final command before leaving earth was to "Go and Make Disciples!" During this unit, your students will discover the joy of sharing their faith with others.
As they learn a simple Gospel message, "Good News for Kids," they will explore each element that Jesus told His followers to take to people everywhere (Matthew 28:18-20).
Equip your children to be able to share their faith with their friends!
AVAILABLE NOW! During October All Access Members can download for 50% OFF!
SUPER SUNDAY!
Thanksgiving Sunday - November 27, 2022
Pancake Feast!
(A Stand-Alone Event with a Lesson)

A FUN, YUMMY Super Sunday event designed to boost attendance on a Sunday when many families opt to travel or stay home. Instead, encourage kids to bring a friend for candy-covered pancakes and a celebration of Thanksgiving! More details this fall.
CHRISTMAS SERIES
ANGEL SIGHTINGS
A 3-week Christmas series covering the Angel Sightings of the Christmas Story. Zechariah, Mary & Joseph and the Shepherds. Use with the Birthday Party for JESUS Super Sunday on December 25th! (See below)
COMING SOON! Lessons from December 4th to 18th
Available for download Mid November 2022
SUPER SUNDAY - December 25th, 2022
Birthday Party for Jesus
(A Stand-Alone Event with a Lesson)
COMING SOON!
Available for download Late November 2022