Teaching Tips Zone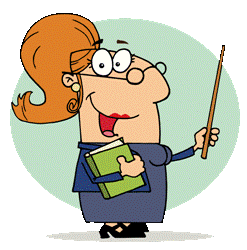 It's no mystery that teaching kids can be challenging. There are lots of ways to teach - but the more creative you are the better!
This zone is not lessons, but tons of help, ideas and guidance on how to teach more effectively.
It is loaded with ideas you just need to try, like Drawing the Bible or Using Shoes to Teach or even Beach Balls!
If you have a fun, creative or effective teaching method, be sure to share it!
‹ Back to Zones
Guest

›
Starter

›
All Access
Level
Title
Topic
Six Questions to Ask When Choosing Songs for Worship with Kids

When it comes to worship with children the choices of songs might be overwhelming, but rather than going back to the few songs you repeat each week, consider these questions to help you find the best worship songs for kids.

Worship, Songs
StorySticks Demo Video

Watch as Karl performs a Story Sticks demo of the Story of the Paralytic Man.

Story Sticks Demo
Welcome Back Signs

Just some fun friendly signs you can use to welcome folks back to church!

Covid-19 Reopen Resource
Developing a K.C. Krew Workshop Notes

These are the Kidologist's workshop notes for his workshop on developing a team of 5-6th Graders to help run children's church.

5-6th Grade Ministry / Tweener
Magic Training Part 1 - Presence and Presentation

Part 1 of Karl's Magic Training Series focuses on Presence and Presentation.

Magic Training
Magic Training Part 2 - Patter!

Part 2 of Karl's Magic Training Series teaches about Patter!

Magic Training
Magic Training Part 3 - Props

Part 3 of Karl's Magic Training Series stresses the importance of Props!

Magic Training
Magic Training Part 4 - Planning with Purpose

Part 4 of Karl's Magic Training Series shows you how to plan your show with purpose!

Magic Training
Puppet Training Part 1 - Types of Puppets

Part 1 of Karl's Puppet Training Series shows you different Types of Puppets available.

Puppet Training
Puppet Training Part 2 - Developing a Personality

Part 2 of Karl's Puppet Training Series explains the importance of Developing a Personality!

Puppet Training
Puppet Training Part 3 - Creating a Puppet Voice

Part 3 of Karl's Puppet Training Series helps you with Creating a Puppet Voice all your own!

Puppet Training
Puppet Training Part 4 - Ideas for Using Puppets

Part 4 of Karl's Puppet Training Series shares Ideas for Using Puppets

Puppet Training
60 Second Teacher Tips with Philip Hahn - #1: Always Use Scripture

These 60 Second Teacher Tips will make your ongoing training a SNAP!

Teaching Tips
60 Second Teacher Tips with Philip Hahn - #2: Single Point

These 60 Second Teacher Tips will make your ongoing training a SNAP!

Teaching Tips
60 Second Teacher Tips with Philip Hahn - #3: Keep Things Moving

These 60 Second Teacher Tips will make your ongoing training a SNAP!

Teaching Tips
60 Second Teacher Tips with Phillip Hahn - #10: Make It Spiritual

These 60 Second Teacher Tips will make your ongoing training a SNAP!

Teaching Tips
60 Second Teacher Tips with Phillip Hahn - #11: Large Group Games

These 60 Second Teacher Tips will make your ongoing training a SNAP!

Teaching Tips
60 Second Teacher Tips with Phillip Hahn - #12: Visitors

These 60 Second Teacher Tips will make your ongoing training a SNAP!

Teaching Tips
60 Second Teacher Tips with Phillip Hahn - #13: All Behavior is Communication

These 60 Second Teacher Tips will make your ongoing training a SNAP!

Teaching Tips
60 Second Teacher Tips with Phillip Hahn - #14: Pray

These 60 Second Teacher Tips will make your ongoing training a SNAP!

Teaching Tips
60 Second Teacher Tips with Phillip Hahn - #15: Talking Heads

These 60 Second Teacher Tips will make your ongoing training a SNAP!

Teaching Tips
60 Second Teacher Tips with Phillip Hahn - #16: Deep Theology

These 60 Second Teacher Tips will make your ongoing training a SNAP!

Teaching Tips
60 Second Teacher Tips with Phillip Hahn - #17: The Power of Why

These 60 Second Teacher Tips will make your ongoing training a SNAP!

Teaching Tips
60 Second Teacher Tips with Phillip Hahn - #18: Creative Presentation

These 60 Second Teacher Tips will make your ongoing training a SNAP!

Teaching Tips
60 Second Teacher Tips with Phillip Hahn - #19: Beware of Silence

These 60 Second Teacher Tips will make your ongoing training a SNAP!

Teaching Tips
60 Second Teacher Tips with Phillip Hahn - #20: Kill Fear

These 60 Second Teacher Tips will make your ongoing training a SNAP!

Teaching Tips
60 Second Teacher Tips with Phillip Hahn - #21: Rest

These 60 Second Teacher Tips will make your ongoing training a SNAP!

Teaching Tips
60 Second Teacher Tips with Phillip Hahn - #22: Attention Span

These 60 Second Teacher Tips will make your ongoing training a SNAP!

Teaching Tips
60 Second Teacher Tips with Phillip Hahn - #23: Make Em Laugh

These 60 Second Teacher Tips will make your ongoing training a SNAP!

Teaching Tips
60 Second Teacher Tips with Phillip Hahn - #24: Who Are You Serving?

These 60 Second Teacher Tips will make your ongoing training a SNAP!

Teaching Tips
60 Second Teacher Tips with Phillip Hahn - #4: Discipline

These 60 Second Teacher Tips will make your ongoing training a SNAP!

Teaching Tips
60 Second Teacher Tips with Phillip Hahn - #5: Showing Your Love

These 60 Second Teacher Tips will make your ongoing training a SNAP!

Teaching Tips
60 Second Teacher Tips with Phillip Hahn - #6: Church Attendance

These 60 Second Teacher Tips will make your ongoing training a SNAP!

Teaching Tips
60 Second Teacher Tips with Phillip Hahn - #7: Punctuality

These 60 Second Teacher Tips will make your ongoing training a SNAP!

Teaching Tips
60 Second Teacher Tips with Phillip Hahn - #8: You Can Fake Energy

These 60 Second Teacher Tips will make your ongoing training a SNAP!

Teaching Tips
60 Second Teacher Tips with Phillip Hahn - #9: The Dreaded Paper

These 60 Second Teacher Tips will make your ongoing training a SNAP!

Teaching Tips
Laflin Gospel Magic: Answer the Call

In this series, Illusionists David and Teesha Laflin will walk you through a new illusion every episode.

Gospel Magic
Laflin Gospel Magic: Answer the Call - Performance Video

In this series, Illusionists David and Teesha Laflin will walk you through a new illusion each episode.

Gospel Magic
Laflin Gospel Magic: Envelope Prediction

In this series, Illusionists David and Teesha Laflin will walk you through a new illusion every episode.

Gospel Magic
Laflin Gospel Magic: Envelope Prediction - Performance Video

In this series, Illusionists David and Teesha Laflin will walk you through a new illusion each episode.

Gospel Magic
Laflin Gospel Magic: How Sweet It Is - Explanation Video

In this series, Illusionists David and Teesha Laflin will walk you through a new illusion each episode.

Gospel Magic
Laflin Gospel Magic: How Sweet It Is - Performance Video

In this series, Illusionists David and Teesha Laflin will walk you through a new illusion each episode.

Gospel Magic
Laflin Gospel Magic: In a Moment - Explanation Video

In this series, Illusionists David and Teesha Laflin will walk you through a new illusion each episode.

Gospel Magic
Laflin Gospel Magic: In a Moment - Performance Video

In this series, Illusionists David and Teesha Laflin will walk you through a new illusion each episode.

Gospel Magic
Laflin Gospel Magic: Magic Paper Bag - Explanation Video

In this series, Illusionists David and Teesha Laflin will walk you through a new illusion each episode.

Gospel Magic
Laflin Gospel Magic: Magic Paper Bag - Performance Video

In this series, Illusionists David and Teesha Laflin will walk you through a new illusion each episode.

Gospel Magic
Laflin Gospel Magic: Messed Up Money - Explanation Video

In this series, Illusionists David and Teesha Laflin will walk you through a new illusion each episode.

Gospel Magic
Laflin Gospel Magic: Messed Up Money - Performance Video

In this series, Illusionists David and Teesha Laflin will walk you through a new illusion each episode.

Gospel Magic
Laflin Gospel Magic: Paper to Money - Explanation Video

In this series, Illusionists David and Teesha Laflin will walk you through a new illusion each episode.

Gospel Magic
Laflin Gospel Magic: Paper to Money - Performance Video

In this series, Illusionists David and Teesha Laflin will walk you through a new illusion each episode.

Gospel Magic
Showing 1 - 50 of 271 results