60 Second Teacher Tips with Phillip Hahn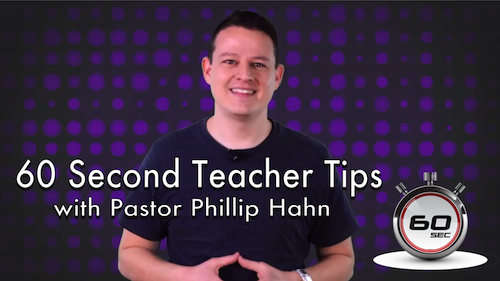 Too busy to make Teacher Training Videos?
AND...
Your volunteers too busy to watch Teacher Training Videos?
INTRODUCING: 60 Second Teacher Tips!
NEW FOR 2021, Pastor Philip and Kidology will be offering a brand new video every month to make your ongoing training a SNAP!
Yes, these training videos are only 60 seconds, but they pack a lot of practical encouragement into a short time. Written and presented by a veteran children's pastor, Philip Hahn, these videos will make sending out regular, helpful reminders to your teachers easy!
1) SUPER EASY OPTION: Download and share on your platform or include in your own videos.
2) SUPER COOL OPTION: We even provide a green screen version if you'd like to personalize the video and drop Pastor Philip into your own environment!
3) SUPER FAST OPTION: Just send out a direct Vimeo link in your next e-mail! (All Access Members only!)
All Access Members can watch or download for FREE on Kidology.org, or you can purchase the videos (both complete and green screen editions) for use in your ministry from the Kidology Store.
VIDEO 2: Single Point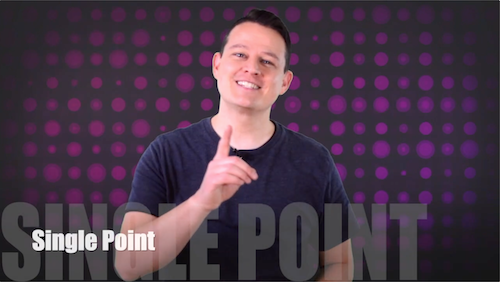 All Access Members DOWNLOAD OR WATCH HERE. Not a member? JOIN TODAY!
Or Purchase in the Kidology Store for only $6.00
VIDEO 1: Always Use Scripture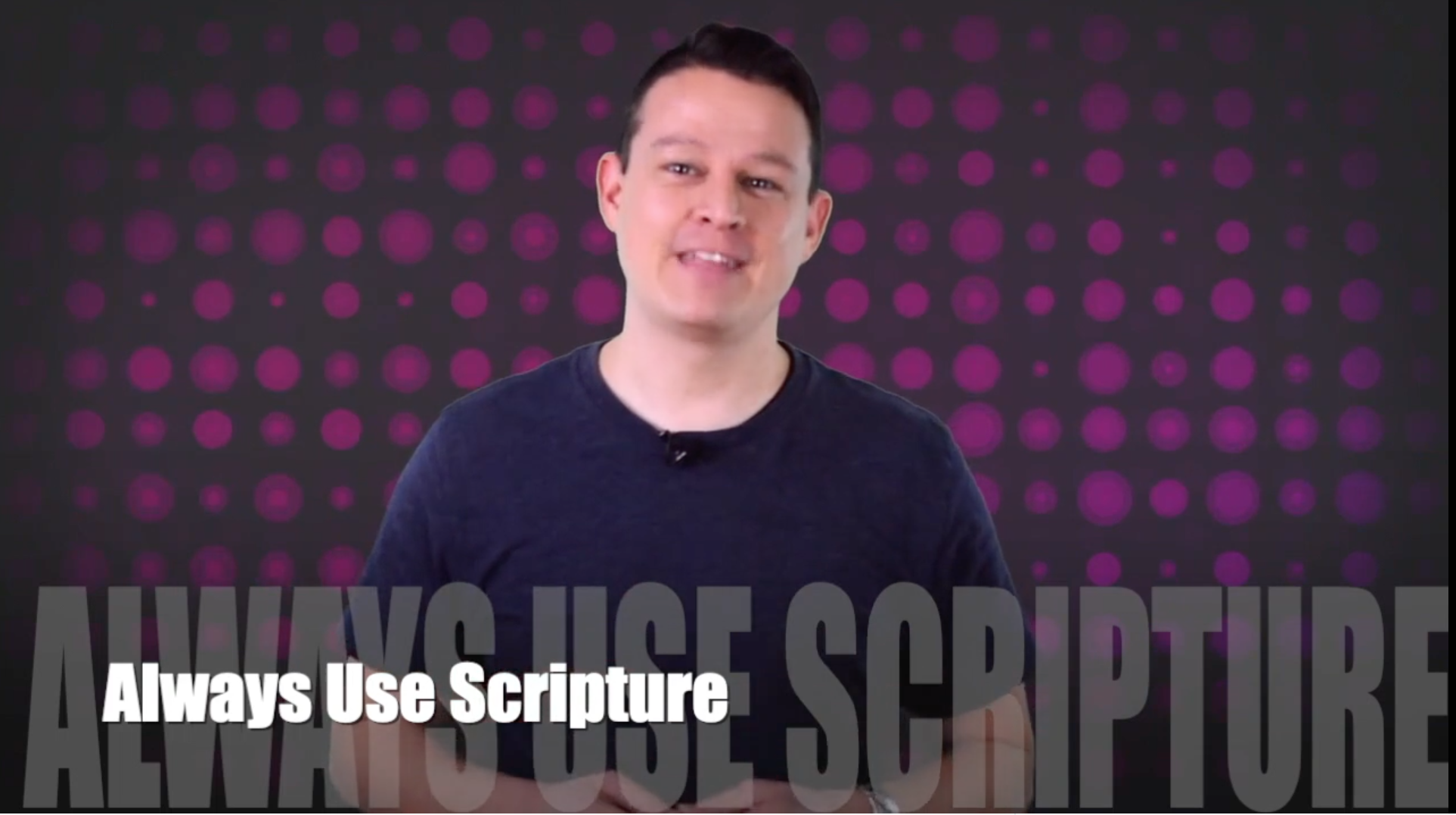 All Access Members DOWNLOAD OR WATCH HERE.
Or Purchase in the Kidology Store for only $6.00
---
LICENSING INFORMATION: This video is provided for YOUR USE in your local church ministry. It is not to be uploaded publicly to any video sharing website or platform. If you have a closed group, a private platform, or share it as an unlisted video, that is fine. But please do not share publicly where it can be used outside of your church or group. Thank you for respecting our copyright and intellectual property.