Kidology to Go

Affordable Kidmin Training - Your Church - Your Way
Kidology to Go is simply that - Kidology coming to you. You can provide high quality children's ministry training for your leaders and volunteers from Karl Bastian.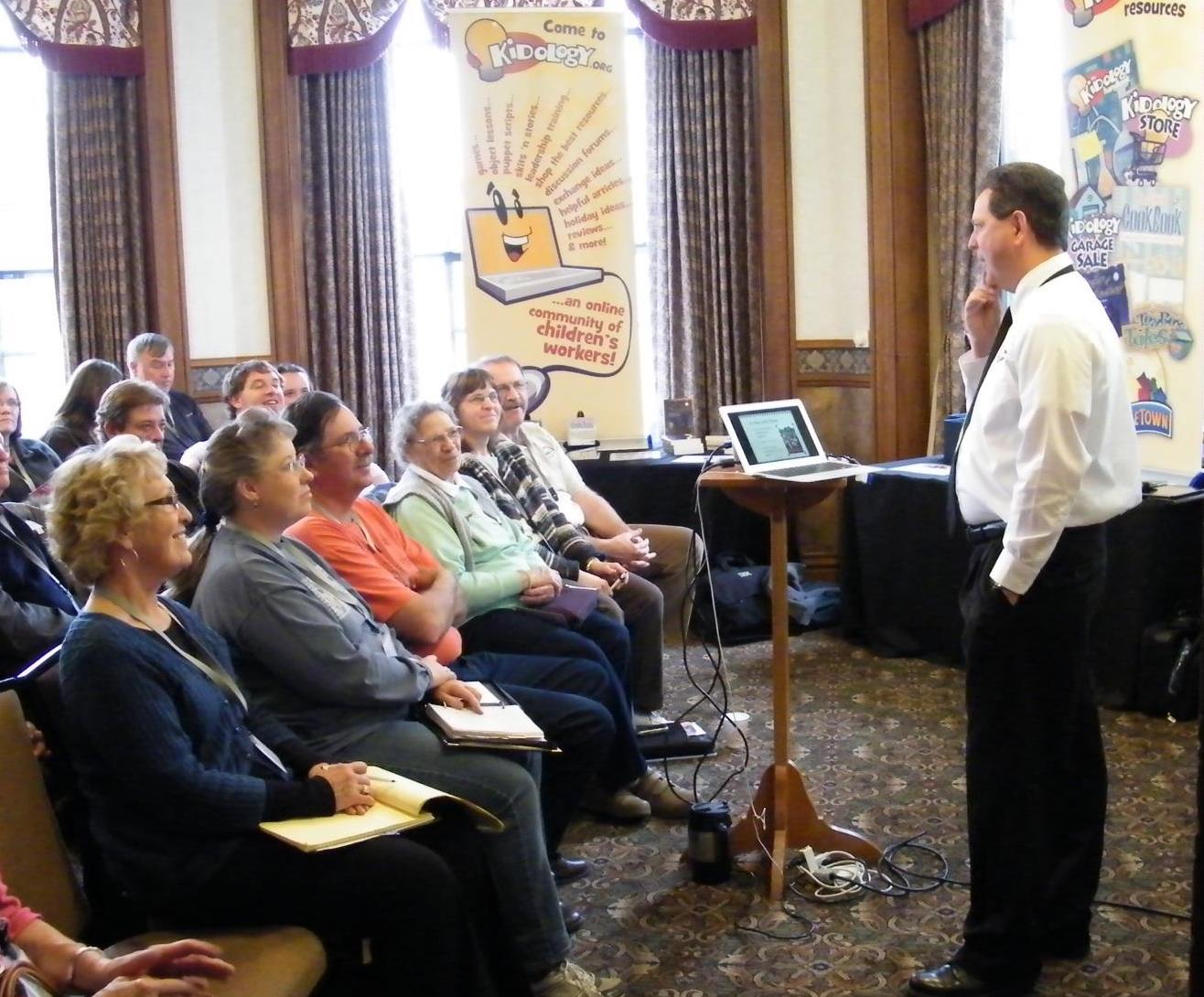 Sample Schedule:
Saturday - The Conference
8:30 a.m. Doors Open / Registration
Kidology Training events are fun-filled, highly practical and up-lifting - fitting our mission of being both Equipping and Encouraging.
9:00 a.m. Welcome Rally!
We start right off with some fun interaction and prizes that get our attendees ready for a great day of learning and fellowship!
9:30 a.m. Worshop #1
Worshops are selected by the host, but are all practical - "things attendees can put to use tomorrow in church." Workshops just under one hour in length.
10:45 a.m. Worshop #2
After a 15 minute break, the second session begins. Karl's workshops are not lectures, they are interactive learningexperiences your volunteers will love!
12:00 noon Lunchtime Q and A with the Kidologist
Lunch includes engaging table discussions and a guided Q and A with Karl. (Unless the church opts for just two workshops and concluding with a snack and Q and A.)
1:00 p.m. Worshop #3
Optional afternoon workshop. This final workshop can be for volunteers to continue the training, or can be for leaders with the volunteers being dismissed after lunch.
Have other creative ideas for the type of training you need? Karl is happy to customize to meet your needs. He has even done afternoon puppet training with a kids crew, junior leader training, or met other unique needs.
Kidology to Go Booking and Costs: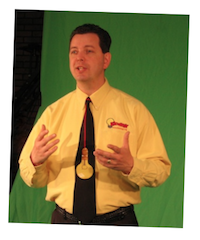 The cost for a Kidology to Go involves honorarium for the trainer, travel and lodging.
If the event goes over lunch, the church provides the meal.
The host has is welcome to charge for event or conference if they desire to offset their investment. Kidology can help promote the event to the local area.
Contact Kidology for complete details regarding your interest in hosting a Kidology to Go event. We'll follow up with available dates, details, and other information.
For expedited service, make a Kidology to Go deposit of $100. This deposit is fully refundable if for any reason an event is not booked, but it lets our staff know that you are serious about booking so your request will get priority attention in date availability and response time. Please include as much helpful information as possible in the comments of your deposit.
We look forward to coming to your chuch!