Discipline Zone
To many, Discipline is a four-letter word. It's commonly equated with punishment. However, if you consult a dictionary, discipline is defined differently: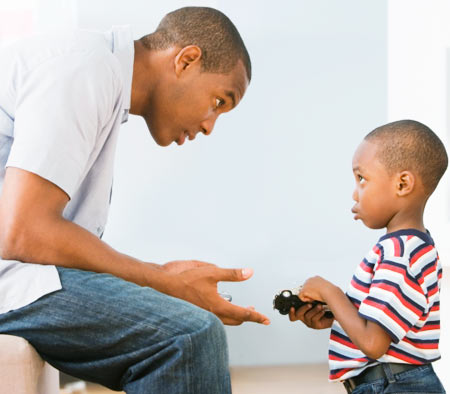 Discipline: n. Training expected to produce a specific character or pattern of behavior, especially training that produces moral or mental improvement.
Other ways to implement Discipline include:
Classroom Management
Teaching Respect
Problem Solving
Managing Behavior
Teaching Biblical Disciplines
In our Discipline Content Zone, you'll find ideas to help with all of the above, without worrying about punishment!
‹ Back to Zones
Guest

›
Starter

›
All Access
Level
Title
Topic
Karl's Kids Church Rules and Super Kid Certificate

Children's Church Rules and Rewards

Kids Church Discipline
The LOVE Patrol

What is the most important volunteer role in your Children's Church service?

Volunteers
4 Reasons The Kids In Your Ministry Are Misbehaving

How do you handle discipline in your ministry? Not just punishment, but maintaining control before it gets out of control? Here are some tips to help you run a smooth Sunday morning (or Wednesday evening).

Discipline, Relationship, Leadership
A Sincere Response to NO

How do you respond when told no? This may directly affect how your kids will respond when they are told no as well.

Relationships, Discipline
Classroom Management Tips

Some advice on how to manage your classroom at all age levels.

Classroom management
Collaborative Problem Solving

3 steps to collaborative problem solving.

Problem Solving
Discipline Policies That Work (1 of 2)

Almost every teacher in a church's children's ministry is looking for help to manage the classroom. Trisha Peach shares her best and time-tested discipline ideas.

Discipline
Four Steps to Form a New Habit

Form healthy habits with your family now so you can enjoy long term results.

Healthy Habits
Helping a mean or hurtful child

Children often respond to trauma by lashing out in anger. Linda Jacobs from Divorce Care for Kids recommends the use of the "grace card" to help a child heal.

Divorce, Dealing with Anger, Grace, Discipline
How to Deal with Difficult Kids

Parents need you to partner with them in discipling their kids.

Behavior
More Positive Classroom Ideas (2 of 2)

Almost every teacher in a church's children's ministry is looking for help to manage the classroom. Pastor Trisha Peach shares her best and time-tested discipline ideas. Part 2 of Pastor Trisha's articles on Discipline.

Discipline
My Money Plan

When is the last time you taught your church children how to write a money plan/budget?

A worksheet teaching kids how to budget
No R.E.S.P.E.C.T. for anyone or anything. What do you do?

Should you expect respect from all kids? What about kids who have been through trauma?

Respect, Divorce Care
Principles for Managing Difficult Behavior

Here are some key principles for managing difficult behaviors.

Discipline
The Big Lie Evangelicals Tell Christian Parents

Proverbs 22:6 is an important Scripture, but does it provide a guarantee for parents that training kids "in the way they should go" will result in children not departing from their faith?

Parenting, Discipline, Salvation by Grace
The Infiltration of Whirlwind Kids -- What Do You Do?

Children are active and have a lot of energy. But some kids are hyper all the time, it seems. Here's what you can do.

Divorce, ADHD, Grace, Discipline
Tips for Student Participation in Large Group

Give yourself a break and use these tips for active participation during large group time.

Management, Large Group
What Makes You Cry?

Do you cry? You should. Read why.

Crying Righteous Tears
What's the Key to Good Discipline?

The Key to Discipline: Giving students what they want!

Discipline
When Should the Significant Other Start Disciplining the Kids?

Many children's pastors and children's ministry volunteers want to help single parents and families. Here's helpful advice on who should discipline and how.

Divorce, Single Parenting, Discipline
Showing 1 - 20 of 20 results