Volunteer eTips Zone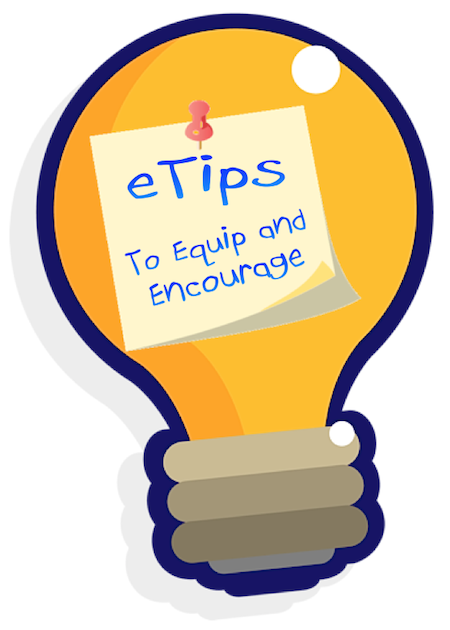 Kidology's Volunteer eTips are designed to make it easy for you to copy and paste a short note into your volunteer e-mails or newsletters, saving you the time of creating them so that you can focus on communicating ministry news, updates, and other information unique to your church.

The Volunteer eTips are for All Access Members of Kidology.org - permission is granted for use within the All Access member's local church, but not for rehosting or publishing online in any form. For reprint information, contact Kidology.
‹ Back to Zones
Guest

›
Starter

›
All Access
Level
Title
Topic
Volunteer eTips - Set #1

C.A.R.E. for Your Kids; Give Your Kids Choices; The Prayer Secret!; Spiritual Themes

eTips, Encouragement for Volunteers
Volunteer eTips - Set #2

Getting Kids to Talk; 3 Secrets; Direct, Don't Ask; Halloween

eTips, Encouragement for Volunteers
Volunteer eTips - Set #3

Plan Your Questions Thoughtfully; Engage Students in Prayer; Aim High; Go PRO

eTips, Encouragement for Volunteers
Volunteer eTips - Set #4

Traits of Effective Teachers - 4 Weeks of Encouragement

eTips, Encouragement for Volunteers
Volunteer eTips - Set #5

Notice the Gentle Tugs; An Imaginary Whiteboard; YOUR Story Matters; The Eye Ball Game

eTips, Encouragement for Volunteers
Volunteer eTips - Set #6

The Laughing Class is a Learning Class; Call and Respond!; When a Child With Special Needs Visits; Ask for Guesses, Not Answers

eTips, Encouragement for Volunteers
Volunteer eTips - Set #7

Expressive Facial Expressions; Get Real; Exaggerated Gestures; Code Word Cue

eTips, Encouragement for Volunteers
Volunteer eTips - Set #8

Turn Spectators Into Participants; Rhythm Transition; Questions That Get Kids Thinking; Code Word Cue

eTips, Encouragement for Volunteers
Showing 1 - 8 of 8 results