TRAINING
Kidology was created to equip and encourage those who minister to children. Naturally, we strive to provide training that will help do just that!
You will find below numerous ways we can help YOU minister effectively to your kids as well as your team while improving your own ministry knowledge and skills.
Click on each link to learn more!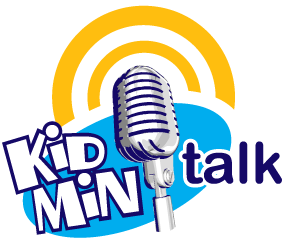 Kidmin Talk is Pastor Karl's Podcast. Each episode is created to Equip and Encourage children's ministry leaders with training, Kidology behind-the-scenes scoops, new products, featured sponsors and more. Each installment tackles the current buzz in the "kidmin" world, looking at news, publications, resources, and topical conversation, from Kidology as well as around the globe.
Learn more about Kidmin Talk Podcast!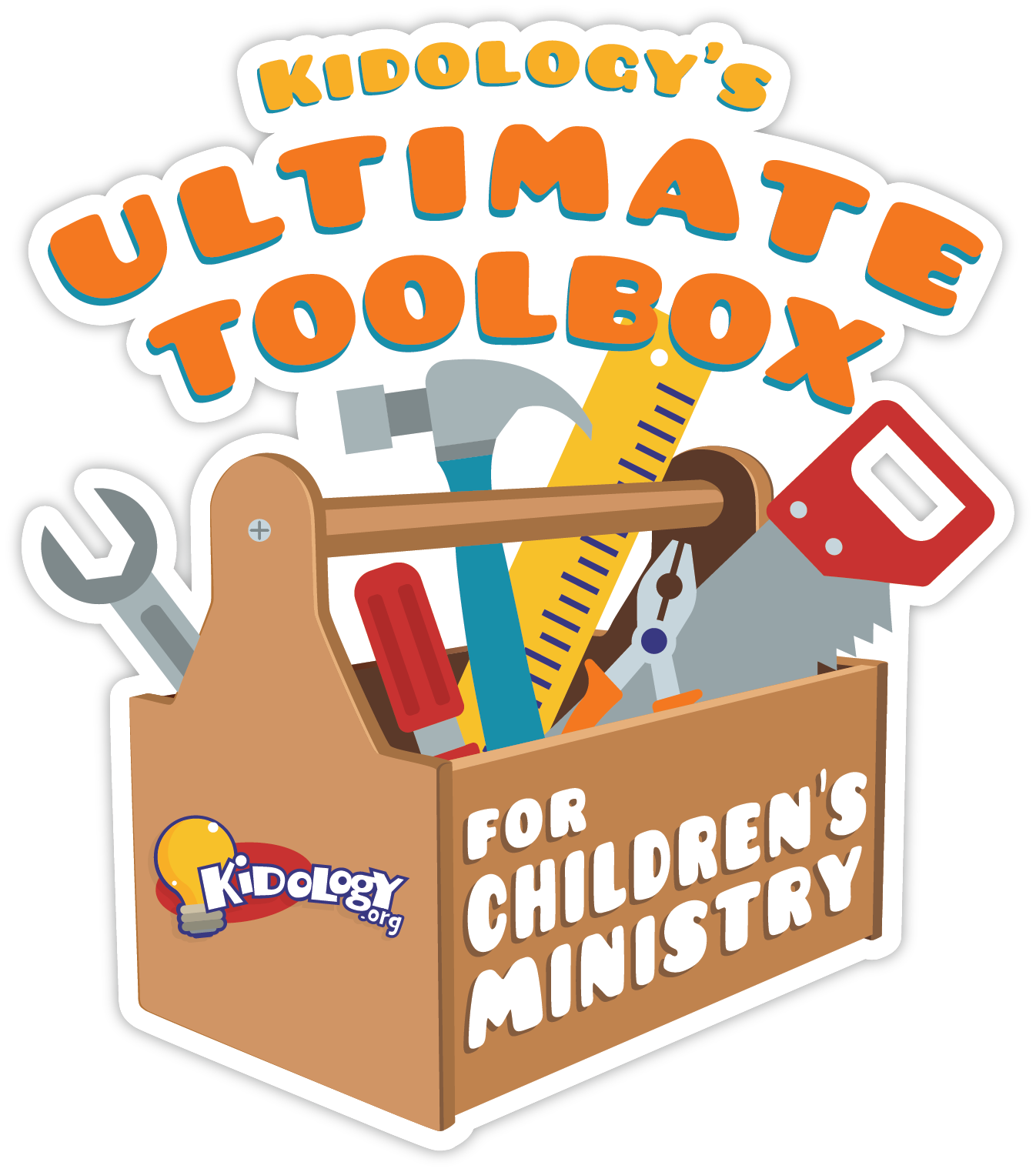 Pastor Karl has been building solid children's ministries and developing leaders for decades. Now he's put together the Ultimate Toolbox loaded with his sharpest tools! In addition to the helpful tools in this 336 page book, Karl has added over 40 bonus downloadable PDF forms and videos to sharpen your ministry skills. Equip yourself with the tools you need to build a ministry that will last!
Learn more about Ultimate Toolbox Training!


MINISTRY MANAGEMENT VIDEO SERIES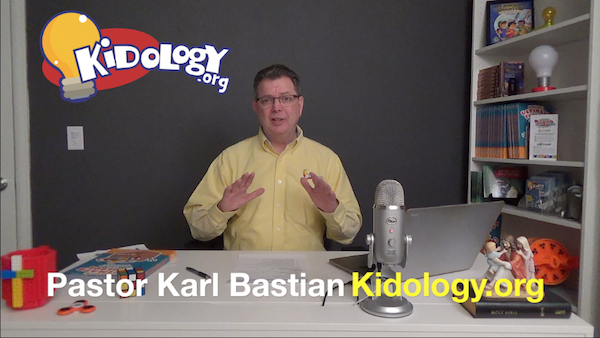 There is much said about leadership – and leadership is key – but Ministry Management is where the work lies. Leadership is lofty, while management gets dirty. Leadership is white collar. Management is blue collar. But we all know blue collar is where the real work happens. Successful children's ministry directors know how to shift between leading and managing their ministry.
Learn more about our Ministry Management Video Series!
VOLUNTEER TRAINING VIDEO SERIES
Ongoing training is critical to a growing children's ministry. These Volunteer Training Videos were created in a generic format so they are usable by any children's ministry. Many come with bonus content to enhance the training. Choose from topics like First Impressions, Teaching Tots, and Making Kids Feel Loved! 12 topics in all, use them in order or plug them into your existing volunteer training programs.
Learn more about our Volunteer Training Video Series!
60 SECOND TEACHER TIPS VIDEO SERIES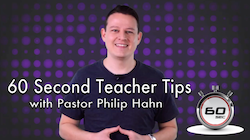 Yes, these training videos are only 60 seconds, but they pack a lot of practical encouragement into a short time. Written and presented by a veteran children's pastor, Philip Hahn, these videos will make sending out regular, helpful reminders to your teachers easy!
Learn more about 60 Second Teacher Tips!
BALLOON SCULPTING VIDEO SERIES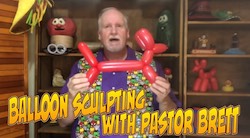 Brett will be presenting a series to help children's workers learn how to sculpt FUN with balloons! Come back each month for the next installment.
Learn more about Brett's Balloon Sculpting Videos!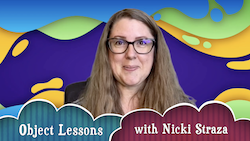 Pastor Nicki Straza presents short Object Lesson Videos you can use in your services, online, or just to train yourself in a simple object lesson you can use!
Learn more about Object Lesson Videos!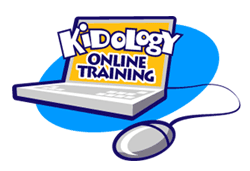 Kidology Online Training is your ticket to affordable, at home, kidmin training. Every children's ministry leader will benefit from these courses in what it takes to successfully lead a Children's Ministry. These sessions are designed for the intentional children's ministry leader who would like to be equipped to take their ministry to the next level of excellence. Learn more about Online Training!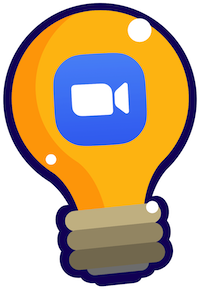 Now any church can afford quality volunteer training! Most churches can't afford to bring in professional kidmin trainers. Many charge large fees - and then you have travel, lodging and other expenses on top of an honorarium.
If you have a small ministry, the high cost of in-person training simply isn't feasible. The good news: you have another option! Learn more about Kidology Video Training!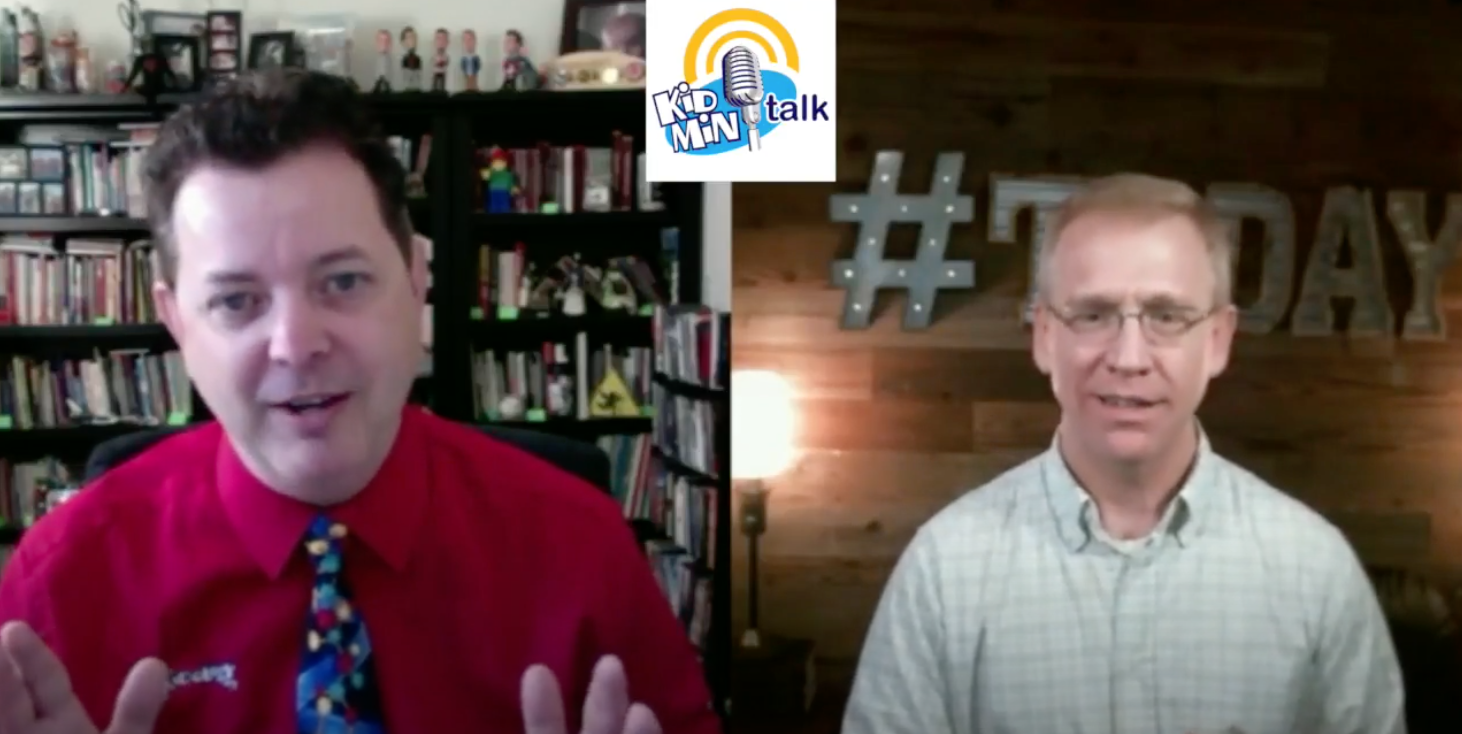 One of the features of Kidmin Talk are the interviews Karl does - connecting YOU to in-the-trenches kidmin experts on a wide range of topics.
Learn more about these Kidmin Interviews!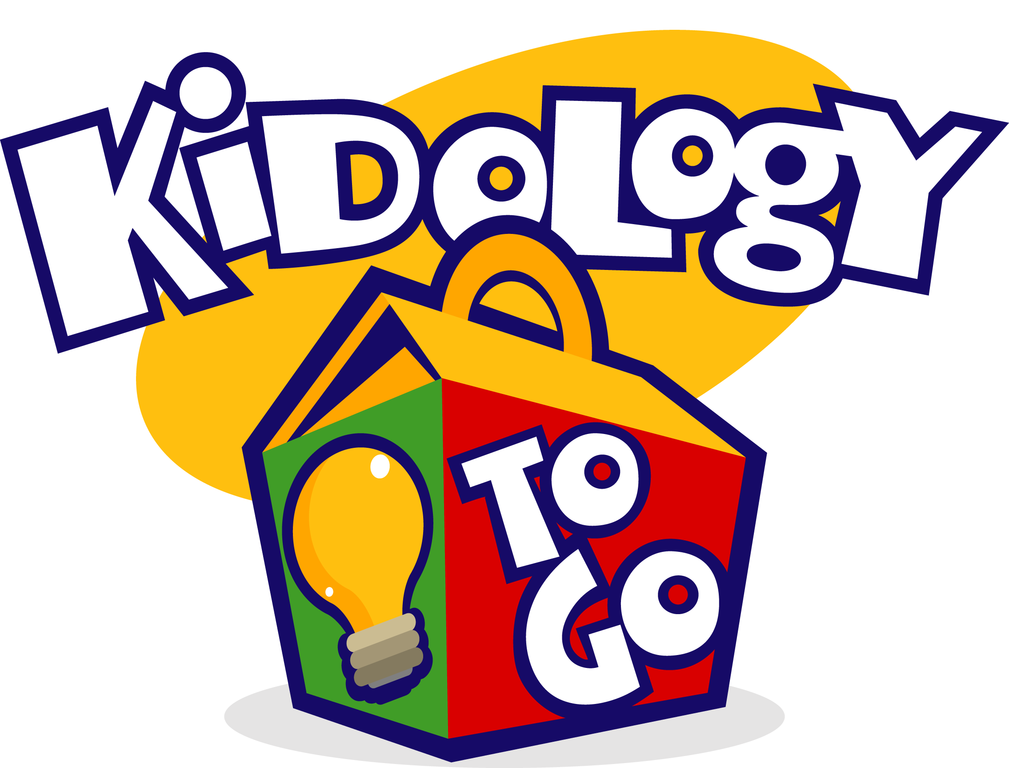 Kidology To Go is simply that - Kidology coming to you. You can provide high quality children's ministry training for your leaders and volunteers from Karl Bastian, or one of Kidology's experienced Kidmin Pros on a Saturday morning, with an optional Rob Biagi Friday Evening Family Concert, that is amazingly affordable.
Learn more about Kidology To Go!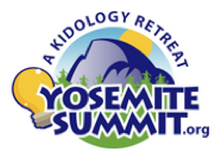 Yosemite Summit is 5-day personal sabbatical for male children's pastors, situated in the heart of one of the most spectacular National Parks in the United States. It's "The Unconference for Children's Pastors!"
Learn more about Yosemite Summit for Men!