Kids Church Online Zone

ONLINE KIDS CHURCH VIDEOES FOR CHURCHES WHO ARE NOT HAVING PUBLIC GATHERINGS
During the early pandemic months, our church had to cancel live services. So I created ON-DEMAND Children's Church videos for kids and parents to watch at home.
"I always love that you always go big ‬and‪ you make it as fun as possible. Thanks again for sharing these online lessons for kids."‬
- Kim Kolstad-Bradley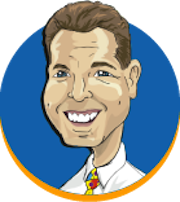 Hello! I'm the Kid's Pastor at Highpoint Church, in Aurora, Colorado. While our state may have restricted gathering sizes, we weren't going to let that restrict our ministry! Our church streamed a custom-made online experience for adults, so I created online services for our children, and shared those lessons with other churches to use as well.


OVERVIEW OF KIDS CHURCH ONLINE VIDEOS:
AVAILABLE StreamIt VIDEOS: free for All Access Members

VIEW ALL THE KIDS CHURCH
ONLINE LESSONS BELOW

‹ Back to Zones
Guest

›
Starter

›
All Access
Level
Title
Topic
Agents of Acts Stream it Videos for Kids Church Online

Use these videos along with the downloads for AGENTS of ACTS for your online experience.

Agents of Acts Stream it Videos
Undefeated! Stream it Videos for Kids Church Online

Use these videos along with the downloads for UNDEFEATED - Ulitmate Warrior for your online experience.

Undefeated Stream it Videos
Secrets of the Ancient Scrolls Stream it Videos for Kids Church Online

Use these videos along with the downloads for Secrets of the Ancient Scrolls for your online experience.

Secrets of the Ancient Scrolls Stream it Videos
Wise Kids Seek Him Stream it Videos for Kids Church Online

Use these videos along with the downloads for Wise Kids Seek Him complete lessons.

Wise Kids Seek Him Videos
A Word from Wilbur - Imagination Time Machine

A Word from Wilbur - Imagination Time Machine is a 4-part short video series in which the host, Wilbur, vists some Old Testament characters to learn some important life lessons.

Old Testament Stories
A Word from Wilbur - ZOOM Series

A Word from Wilbur - ZOOM Series is a 5-part short video series that introduces kids to the first five books of the Bible and features some fun drone videos.

Pentateuch Overview
A Word from Wilbur - Wisdom Series

A Word from Wilbur - Wisdom Series is a 4-part short video series on Wisdom from the Book of James featuring special guest, Noduh the Wise One.

Wisdom from James
Sneak and Snoop Bible Detectives
Lesson 4: The Mystery of the Missing Boy

Sneak and Snoop are back! It's another missing person, but this time it's a young boy! He was last seen with his family at the temple in Jerusalem, but apparently did not leave for home with the rest of his family. It's been three days! Will they find the boy? Will they figure out why he stayed behind? By the end of the adventure, the kids will learn why we need to obey our parents.

Boy Jesus at the Temple - Obey Your Parents
Sneak and Snoop Bible Detectives
Lesson 3: The Mystery of the Squirting Rock

Sneak and Snoop are at it again, this time investigating the case of a squirting rock! It appears that a man named Moses has been charged with assaulting a rock with a stick. To make things even odder, after he hit the rock, water flowed out! Will they get to the bottom of this strange case? Who was this man and why did he hit a rock? Where did the water come from? By the end of this adventure, the kids will learn that we need to obey carefully.

Moses Strikes the Rock - Obey Carefully
Sneak and Snoop Bible Detectives
Lesson 2: The Mystery of the Fireproof Friends

Sneak and Snoop are on the case of some reportedly "fireproof friends" who were cast into a fiery furnace, but eyewitnesses claim that not only were they unharmed, they were joined by a fourth mysterious figure. Why were they tossed in an oven? How were they left unharmed? And who was that mysterious fourth person? By the end of the adventure, the kids will learn that we must obey God no matter what the cost!

The Fiery Furnace - Obey No Matter What
Sneak n Snoop Bible Detectives
Lesson 1: The Mystery of the Missing Man

Sneak and Snoop are on the case of a missing man! He was sent to Nineveh, but was reportedly last spotted by eyewitnesses on a boat headed for Tarshish. The weather forecast is not promising. Will they find the missing man? Will they discover why he went the wrong way? Will they learn why God sent him to Nineveh in the first place? By the end of the adventure, the kids will learn that it is best to obey right away!

Jonah - Obey Right Away
Extreme Bible Dudes!
Lesson Three: Peter and Extreme Faith

Tune in to the Extreme Home Sports Network to watch the Extreme Taco Building Competition between Maniac Micah and Crazy Karl! Kids will also learn about Peter, aka Wet Feet Pete, who was victorious in the extreme sport of Water Walking! God rewards extreme faith!

Peter and Extreme Faith
Showing 1 - 12 of 23 results