Toybox Tales Zone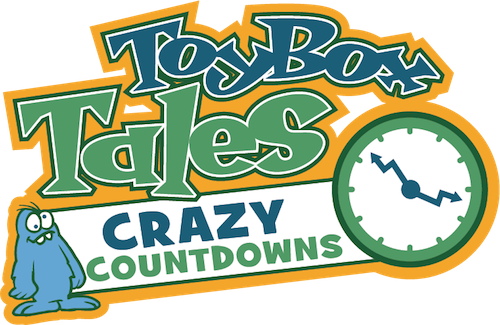 NEW from the creator of Toybox Tales, comes Toybox Tales CRAZY COUNTDOWNS!
What is a Toybox Tale?
Before YouTube even existed, Pastor Karl was uploading videos to the Internet to tell Bible stories to kids using toys. It became the phenomenon known as Toybox Tales and grew into a website and DVD collection that has been loved by countless children! The #1 question Karl gets is, "When are you going to start doing Toybox Tales again?" Well, the time is now!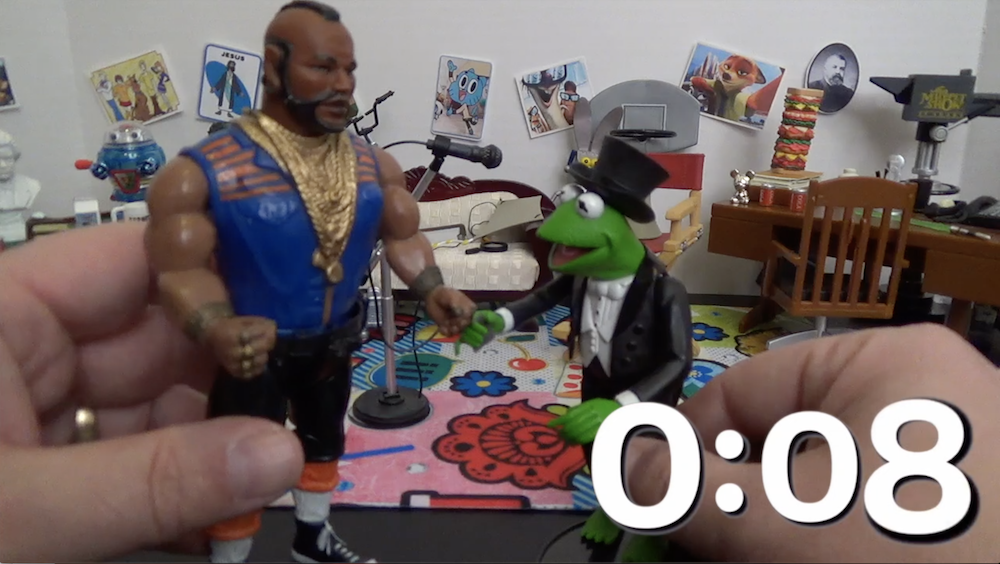 Introducing Toybox Tales CRAZY COUNTDOWNS! No need to fit them into your lesson, use them every week! These wacky countdowns feature Karl's silly humor, toys from the world of kids and include some Bible content to boot!
FREE for All Access Members of Kidology.org. Not a Member? JOIN TODAY!
‹ Back to Zones
Guest

›
Starter

›
All Access
Level
Title
Topic
Toybox Tales Crazy Countdown 01

Kermit discusses the importance of the Bible in our Christian walk. Toybox Tales Crazy Countdowns are fun interactive videos for before service. Kids will gather and watch and be eager for church to start!

Bring Your Bible to Church
A Toybox Tale Easter

The Easter Story like you've never seen it before! Completely Scripture and told with action figures from Pastor Karl's Toybox ~ 7.5 minutes of serious fun!

Easter Video
Toybox Tales Crazy Countdown 02

Kermit discusses the importance of the Bible in our Christian walk. Toybox Tales Crazy Countdowns are fun interactive videos for before service. Kids will gather and watch and be eager for church to start!

The Bible is an Amazing Book
Toybox Tales Crazy Countdown 03

Kermit discusses the importance of the Bible in our Christian walk. Toybox Tales Crazy Countdowns are fun interactive videos for before service. Kids will gather and watch and be eager for church to start!

Bible Character Auditions
Toybox Tales Crazy Countdown 04

Kermit discusses the importance of the Bible in our Christian walk. Toybox Tales Crazy Countdowns are fun interactive videos for before service. Kids will gather and watch and be eager for church to start!

More Bible Character Auditions
Toybox Tales Crazy Countdown 05

Miss Piggy is hosting The Worship Fever Show with a focus on worship! Toybox Tales Crazy Countdowns are fun interactive videos for before service. Kids will gather and watch and be eager for church to start!

The Worship Fever Show: Part 1
Toybox Tales Crazy Countdown 06

Miss Piggy is hosting The Worship Fever Show with a focus on worship! Toybox Tales Crazy Countdowns are fun interactive videos for before service. Kids will gather and watch and be eager for church to start!

The Worship Fever Show - Part 2
Toybox Tales Crazy Countdown 07

Miss Piggy is hosting The Worship Fever Show with a focus on worship! Toybox Tales Crazy Countdowns are fun interactive videos for before service. Kids will gather and watch and be eager for church to start!

The Worship Fever Show - Part 3
Toybox Tales Crazy Countdown 08

Miss Piggy is hosting The Worship Fever Show with a focus on worship! Toybox Tales Crazy Countdowns are fun interactive videos for before service. Kids will gather and watch and be eager for church to start!

The Worship Fever Show - Part 4
Toybox Tales Crazy Countdown 09

Wordless Book Series - Color Black. Toybox Tales Crazy Countdowns are fun interactive videos for before service. Kids will gather and watch and be eager for church to start!

Wordless Book - Color Black
Toybox Tales Crazy Countdown 10

Wordless Book Series - Color Red. Toybox Tales Crazy Countdowns are fun interactive videos for before service. Kids will gather and watch and be eager for church to start!

Wordless Book - Color Red
Toybox Tales Crazy Countdown 11

Wordless Book Series - Color White. Toybox Tales Crazy Countdowns are fun interactive videos for before service. Kids will gather and watch and be eager for church to start!

Wordless Book - Color White
Toybox Tales Crazy Countdown 12

Wordless Book Series - Color Gold. Toybox Tales Crazy Countdowns are fun interactive videos for before service. Kids will gather and watch and be eager for church to start!

Wordless Book - Color Gold
Toybox Tales Crazy Countdown 13

Wordless Book Series - Color Green. Toybox Tales Crazy Countdowns are fun interactive videos for before service. Kids will gather and watch and be eager for church to start!

Wordless Book - Color Green
Toybox Tales Crazy Countdown 14

Pastor Karl and his toys are back as Moses joins Kermit the Frog, Bible Man and Fozzy Bear for some Bible Jokes while counting down for Kid's Church to start!

Bible Jokes Countdown - Moses
Toybox Tales Crazy Countdown 15

Pastor Karl and his toys are back! This time Adam and Eve join the show as Bible Man and Fozzy Bear drive Kermit crazy with Bible Jokes while counting down for Kid's Church to start!

Bible Jokes Countdown - Adam and Eve
Toybox Tales Crazy Countdown 16

There is an Ark in Pastor Karl's office as Bible Man and Fozzy Bear flood Kermit with jokes about Noah and the Ark while counting down for Kid's Church!

Bible Jokes Countdown - Noah, Part 1
Toybox Tales Crazy Countdown 17

The Ark in still parked in Pastor Karl's office because Bible Man and Fozzy Bear have even more Noah and the Ark jokes for Kermit while counting down for Kid's Church!

Bible Jokes Countdown - Noah, Part 2
Crazy Countdown 18 - Rubiks 1x1, 2x2 and 3x3

Watch the Rubiks 1x1, 2x and 3x3 being solved right before your eyes!

Rubiks Countdowns
Crazy Countdown 19 - Rubiks 4x4

In this Crazy Countdown, Pastor Karl demonstrates a Rubiks 4x4 being solved.

Rubiks Countdowns
Showing 1 - 20 of 57 results