Toybox Tales Zone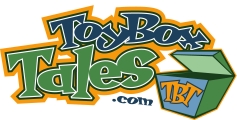 What is a Toybox Tale?

The short answer: A Toybox Tale is a story told with action figures.* The storyteller literally plays with the toys on a small stage moving them and doing their voices in front of a camera that is projecting the play to a screen (or TV) where the children watch.

You've never experienced anything like this before! Toybox Tales are created and performed live on a mini-stage and projected to a big screen. Watch Pastor Karl's toys come to life and teach important biblical lessons at the same time.
‹ Back to Zones
Guest

›
Starter

›
All Access
Showing 1 - 5 of 5 results