Bible Basics Curriculum Series
Kidology is excited to offer a complete 3-year children's ministry curriculum: Bible Basics Curriculum Series.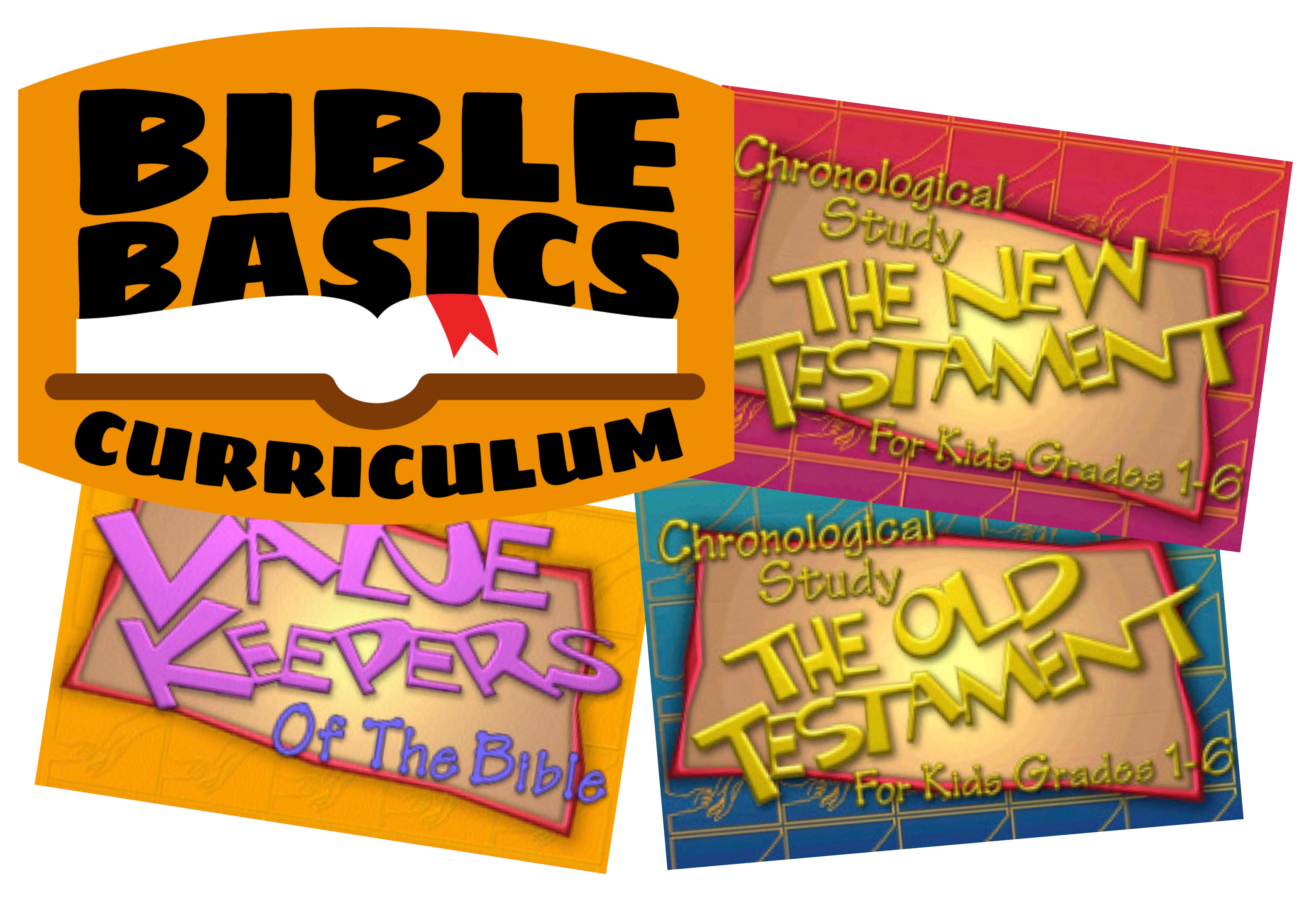 3 Years of Curriculum
This collection consists of three 1-year programs: Old Testament Chronological Study, New Testament Chronological Study, and Value Keepers of the Bible. This curriculum was written with extensive detail by Susan E. Harper, author of our popular The Lion, the Witch & the Wardrobe Companion Study. You can purchase the curriculum in the Kidology Store and use all the units from this series with grades 1-6.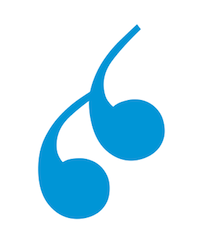 We just started using this curriculum and are thrilled to have this resource! We are a small church, and don't have the money for the expensive curricula out there, so this is literally a God-send! The kids and the teachers love it, and I already see the uptick in enthusiasm and learning!
Trish Thomson
Arise Christian Fellowship
Purchase in the Kidology Store
• Year 1: Old Testament Chronological Study
• Year 2: New Testament Chronological Study
• Year 3: Value Keepers of the Bible
• All 3 Years: Bible Basics
Download Sample Lessons:
Old Testament Sample Lesson
New Testament Sample Lesson
Value Keepers Sample Lesson
Lesson Scope & Sequence
Old Testament Chronological Study


Week

1
2
3
4
5
6
7
8
9
10


11
12
13
14
15
16
17
18
19
20


21
22
23
24
25
26
27
28
29
30


31
32
33
34
35
36
37
38
39
40

Book

Genesis
Exodus
Leviticus
Numbers
Deuteronomy
Joshua
Judges
Ruth
1 Samuel
2 Samuel


1 Kings
2 Kings
1 Chronicles
2 Chronicles
Ezra
Nehemiah
Esther
Job
Psalms
Proverbs


Ecclesiastes
Song of Songs
Isaiah
Jeremiah
Lamentations
Ezekiel
Daniel
Hosea
Joel
Amos


Obadiah
Jonah
Micah
Nahum
Habakkuk
Zephaniah
Haggai
Zechariah
Malachi

Lesson
Overview: Lessons 1-10
It is Written (Overview of the Bible)
Dead Sea Scrolls
Creation
Adam and Eve
Noah and Ark
Tower of Babel
Father Abraham
Sodom & Gomorrah
Abraham & Isaac
Jacob & Esau

Overview: Lessons 11-20
Jacob's Dream
Joseph & His Brothers
Moses' Birth
God Calls Moses
Escape from Egypt
Prophecy of Messiah
God Gives the Law
Twelve Tribes
The Tabernacle
Joshua

Overview: Lessons 21-30
Three Judges
Ruth
Hannah
Samuel
Saul
David & Goliath
David & Jonathan
David as King
Solomon
Kingdom Divided

Overview: Lessons 31-40
Southern Kingdom
Elijah
Elijah
Elisha
Jonah
Daniel
Shadrach, Meshach & Abednego
Esther
The Return
Wrap-Up!
Additional Tools: Teacher Resources - Family Resources
---
New Testament Chronological Study
Week


1
2
3
4
5
6
7
8
9
10


11
12
13
14
15
16
17
18
19
20


21
22
23
24
25
26
27
28
29
30


31
32
33
34
35
36
37
38
39
40

Book



Matthew

Mark

Luke

John

Acts




Romans

1 Corinthians
2 Corinthians
Galatians

Ephesians



Philippians
Colossians
1 Thessalonians
2 Thessalonians
1 Timothy
2 Timothy
Titus
Philemon
Hebrews



James
1 Peter
2 Peter
1 John
2 John
3 John
Jude
Revelation

Lesson

Overview: Lessons 1-10
The Bible/Intro
Birth of Jesus
Presented at Temple - Jesus at 12
Jesus Baptized
Jesus Tempted
First Miracle, Samaritan Woman
Disciples
Jesus Preaches through Galilee
Sermon on the Mount
Jesus Tells Parables

Overview: Lessons 11-20
Jesus Calms Storm, Jairus' daughter
Jesus Feeds 5000, Walks on Water
Transfiguration
Jesus Pays Temple Taxes
Parable of the Good Samaritan
Mary, Martha & Lazarus
Jesus and Children, Rich/Young man
Jesus heals Bartimaeus
Triumphant Entry
Jesus' Authority Questioned

Overview: Lessons 21-30
Plot against Jesus
Last Supper, Gethsemane
Jesus' arrest, trial, crucifixion & burial
Resurrection, Road to Emmaus
Great Commission
Peter Heals Beggar
Cornelius
Stephen/Saul's Conversion
Peter Escapes from Prison
1st Missionary Journey

Overview: Lessons 31-40
Paul & Silas in Prison
2nd Missionary Journey
3rd Missionary Journey
Paul's Journey to Rome
Armor of God
Fruit of the Spirit
Steps to Salvation
The Wrap
The Future/The Challenge
Closing Activities
Additional Tools: Teacher Resources - Family Resources
---
Value Keepers of the Bible
Week


1
2
3
4
5
6
7
8


9
10
11
12
13
14
15
16
17
18
19
20
21
22
23
24


25
26
27
28
29
30
31
32
33
34
35
36
37
38
39
40

Value


Integrity
Wisdom
Honesty
Self-Control
Courage
Perserverance
Conviction
Commitment


Thankfulness
Attentiveness
Helpfulness
Sincerity
Stewardship
Generosity
Compassion
Resourcefulness
Dependability
Fairness
Acceptance
Obedience
Love
Friendship
Kindness
Forgiveness


Trust
Loyalty
Respect
Promise Keeper
Reverence
Worship
Faithfulness
Repentance
God-Esteem
Humility
Patience
Joy
Peace
Gentleness
Goodness
Contentment

Biblical Character

Overview: Lessons 1-8
Potter & Clay
Solomon
Stephen
Daniel
Esther
Moses
Shadrach, Meshach & Abednego
Paul

Overview: Lessons 9-24
Lepers
Samuel
Miriam
Jairus
Boy
Boaz
A Forgiven Woman
Zacchaeus
Elijah
Poor Man
Peter
Jonah
God
Barnabas
Phillip
Joseph

Overview: Lessons 25-40
Moses
Ruth
Lydia
Parable of the Lost Sheep
Abraham
David
Jehoshaphat
Prodigal Son
Jesus
John the Baptist
Hannah
Rhoda
Jesus... the Vine
Jesus & Children
Jesus... a Servant
Jesus... Sermon on the Mount
Additional Tools: Teacher Resources - Value Boosters & Activities - Games