Kidology Video Training
Now any church can afford quality volunteer training!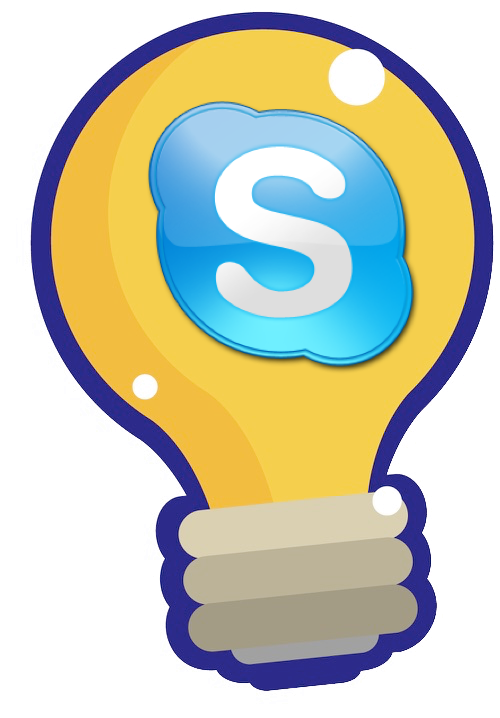 Most churches can't afford to bring in professional kidmin trainers. Many charge large fees - and then you have travel, lodging and other expenses on top of an honorarium.
If you have a small ministry, the high cost of in-person training simply isn't feasible. The good news: you have another option!
Introducing KIDOLOGY VIDEO TRAINING
via Skype
Not only do we make it incredibly affordable, we add on many valuable benefits! Our goal is to bless your socks off!
All you need is a solid Internet connection, a free Skype account, a computer, and a way to display - projector-to-screen, or connect to a giant screen television. You may want external speakers unless your TV is adequate. Karl will bring the rest!
Karl brings fun, interactive training, and provides all the handouts, plus assistance in planning your event. (Yes, tech help!) No group is too small! In fact, Karl loves small church ministry and knows how hard it is to get high quality training on tight budgets. That is why he is offering video training!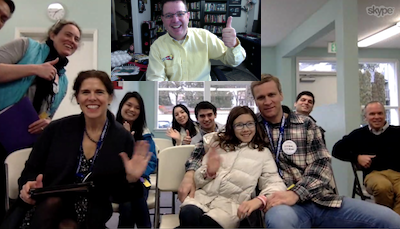 What the training covers:
This is a custom workshop specifically designed for doing live over Skype. In order words, Karl doesn't do this workshop anywhere else!
It is designed to cover the basics volunteers need to be as effective as possible in their ministry to the children they are entrusted with.
Topics covered include:
Who we need to be to connect with kids.
How to relate to kids from within their world.
How to engage kids in the learning process.
Secrets to effective teaching.
Managing kids positively. (aka discipline tips!)
Empowering kids to help serve.
Choose the Best Package for Your Ministry:
PACKAGE ONE - $250

45 minutes of weekend training (Recommended: Kidology 101)
FREE 3-Month All Access Membership to Kidology.org for new members
(A $36 value!)
All Needed Handouts (host prints)
Planning Guide that includes schedule ideas, pre- and post-training activities, and other helpful tools

PACKAGE TWO - (Best Deal!) $350

Everything in Package One PLUS
20 minutes of Q and A after the workshop
Every attendee receives a FREE copy of the Kidology Handbook, download edition, after the event (a $60 value!)
That is nearly a $100 value per attendee!

DISCOUNT PACKAGE (Week night) - $150 ($100 off!)


Save money by hosting your training on a week day
Same as Package One, but on a Monday through Thursday

REPEAT PACKAGE (for a repeat training) - Only $200

Choose from a variety of topics that Karl will provide
Membership and Handbook not included (They already have them!)
Handouts and other bonus resources based on the topic taught
A RECENT TESTIMONIAL:
Thank you so much!!! Our kidmin staff enjoyed it so much!!!! I highly recommend EVERY Kid Pastor scheduling a video training. It was so refreshing for them to be taught by someone else. They learned a lot! - Gina Eddleman Fiedler
HOW TO ORDER:
1. Contact Karl and let him know you are interested! Please include your phone number. (If international, will skype instead of phone call.)
2. Karl will call you to discuss the event and dates available.
3. Once a date and time are agreed upon you'll be asked to purchase the Kidology Video Training Package to confirm your event. You will get all the necessary information for planning via direct download.
4. Start planning and promoting your video training event! Karl will be available to help and test your set up before your event.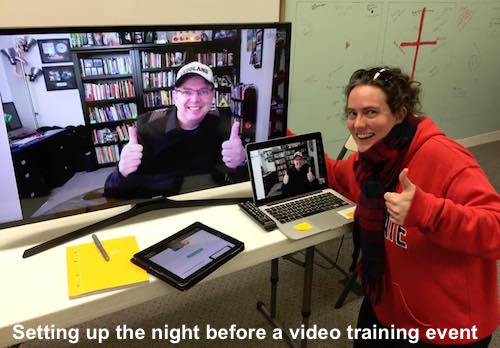 "I am looking forward to partnering with you to Equip and Encourage your children's ministry leaders and volunteers! I have found this to be both a fun and effective way to put some wind in the sails of your kids ministry! I can't wait to meet your team!"

- Karl Bastian
aka The Kidologist