Preschool Lessons Zone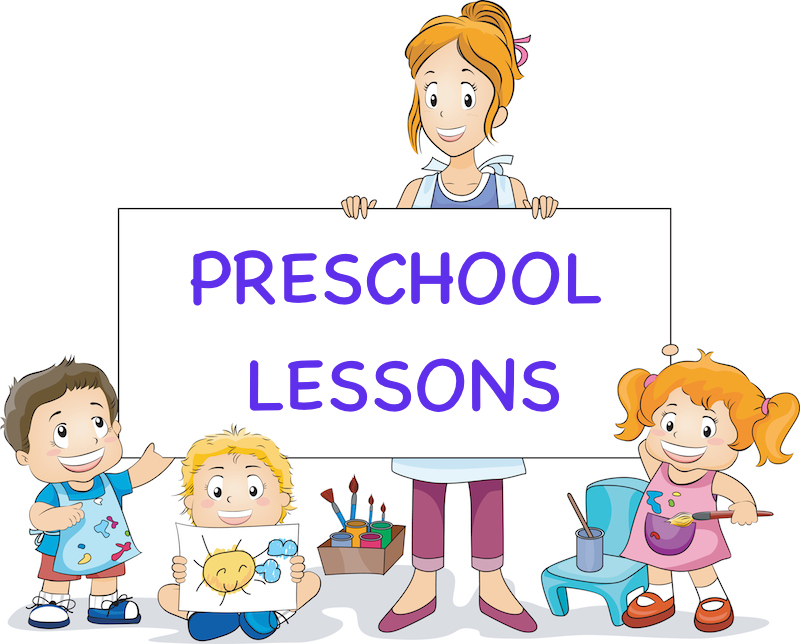 Looking for lessons for preschoolers?
The lessons in this Zone were written especially for our younger students.
Many are samples of our complete preschool curriculum, Stickers Through the Bible, which we invite you to check out. There is no other material like it for non-readers.
If YOU have preschool ideas or lessons, please submit to Kidology.org to share with others!
‹ Back to Zones
Guest

›
Starter

›
All Access
Level
Title
Topic
God Answers Prayer

This is a reduced sample lesson from Kidology's Stickers Through the Bible preschool curriculum on the The Walls of Jericho.

Peter Freed From Jail
God Gives Us Wisdom

This is a reduced sample lesson from Kidology's Stickers Through the Bible preschool curriculum about how Nehemiah rebuilt the wall of Jerusalem.

Nehemiah Rebuilds the Walls
God Is Our Helper

This is a reduced sample lesson from Kidology's Stickers Through the Bible preschool curriculum on the The Walls of Jericho.

Jericho
God Made Everything

This is a reduced sample lesson from Kidology's Stickers Through the Bible preschool curriculum on the Creation.

Creation
Kid's Praise Service - Preschool

Preschool service complete with songs you can make as overhead graphics.

Praise
The ONE Leader!

Puppet thinks if only he ruled the world everything world be O.K. - learns that Jesus was the perfect leader, and He was killed!

Jesus, the Rejected Leader
1-2-3 Spell G-O-D: A Fun Bible School Activity for Your Preschoolers

Here is a fun Preschool Bible activity to help preschoolers learn that life has its ups and downs, but God is in control and works for the good of those who love Him, according to His purposes!

Preschooler's Activity
As Unique As a Snowflake

This simple Bible lesson for preschoolers is perfect for those Sundays when you have snow on the ground. It could be used in Sunday School or Kids church. Some families could also use it as an outline for a family devotion.

Individuality
Crash Course in Preschool Lessons

Preschool lessons are important! I believe that we may have the greatest opportunity to create a true sense of wonder and awe with "the least of these." What amazing potential to make a life-long difference!

Preschool Lessons
Follow My Directions

A fun preschool game, that helps kids learn to not just listen to God, but also do what he says.

Listen, Action, Game, Preschool,
Gideon's Torches, Pottery, and Trumpets: A Bible Lesson for Preschoolers

Here is a fun Bible school lesson to help your little ones become familiar with the story of Gideon and 1 Corinthians 15:57. I call it "Gideon's Torches, Pottery, and Trumpets."

Preschoolers, Bible lesson
God Made Everything: Lesson for Toddlers

Want to teach your toddlers that God created everything? Check out this lesson plan to help children understand the nature and power of God!

God, Creation
God Will Never Forget

A fun Scripture activity for your preschoolers to teach them that God always keeps His promises.

Scripture Activity, Short Talk, Preschool
G-R-O-W Whack! A Preschool Bible Verse Game

Do your preschoolers know that growing in God is as simple as G-R-O-W?

Preschool, Bible Verse Game
Psalm 63 Lesson: God Fills Me Up

This Bible lesson plan on Psalm 63 is designed for a group of children of various ages. It would work well in children's church or a multi-age Sunday School class. It deals with our spiritual thirst for God and will help children realize their need for a relationship with Him.

Bible Lesson on Psalm 63
See How They Grow

Here is a fun Scripture game that will chart your children's growth in God whether in your classroom or at home.

Preschool Scripture Game
Shadrach, Meshach, and Abednego

Here is a preschool lesson on the story of Shadrach, Meshach, and Abednego and the Fiery Furnace.

Preschool Lesson, The Fiery Furnace
The Armor of God Preschool Curriculum Series

Need to teach your preschoolers about the armor of God? Take a look at this 7-week curriculum series!

Armor of God
Three Last Minute Christmas Lesson Ideas

Since the holidays are such a busy time, we all get behind in something. For this Christmas season, I wanted to provide you with three last minute Christmas lesson ideas to help you, if you are in need of a quick children's ministry lesson!

Children's Ministry, Christmas Lessons
What Can I Give Mephibosheth?

Here is a fun Bible school activity you can play to help your preschoolers learn to be cheerful givers. It's called "What Can I Give Mephibosheth?"

Bible Activity
What Should I Wear?

Here is a fun Bible memory verse activity to help your little ones learn this verse, along with clothing items that will help show ways to be kind.

Bible Memory Verse Activity
Where Do I Belong?

Here is a fun Bible School activity to help your preschoolers continue to grow in their knowledge of Scripture!

Pre-schoolers, knowledge of Scripture
Teach while making Easter Cookies

Here is a recipe for Easter Cookies that you can use (with Scriptue) to teach the meaning of Easter AS you make the cookies!

Meaning of Easter
Valentine Liturgy for Small Children

This is a short liturgy for small children to present in a worship service in February or any time of the year. It is simple enough that they can easily learn and present well.

Jesus' Love
Showing 1 - 24 of 24 results