The Newest Coolest Bible Story Telling Tool
Requires NO Electricity!

Introducing StorySticks!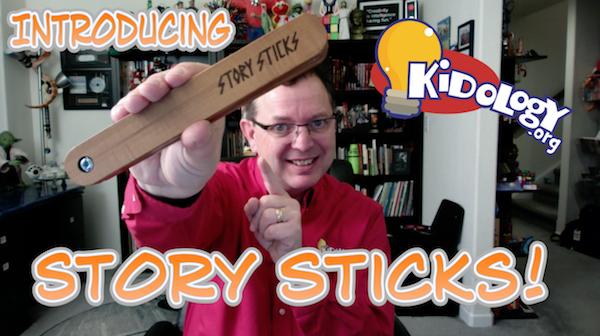 It seems like every month there is a new high-tech tool for kids ministry. But sometimes the classics are still the most effective. Kids look at screens all the time, and while I also say often, "A screen can't love a kid," it's also true that a screen can't engage imagination. It takes a real person with something real in their hands to truly engage the creative minds of kids.
Barney Kinard, Kidology's Head Coach, with the help of one of his coaching students, Robert Newall, have taken a classic teaching tool and transformed it into a fun and entertaining Bible Story Telling Tool! They are called StorySticks! You can learn more at StorySticks.net, but if you order on Kidology right away, you'll get Book One containing ten illustrated Bible Stories you can tell with these cool sticks, plus THREE BONUS Stories!
Your kids will love these. It is fun to see how such a simple tool can so effectively engage the kids in learning.