Scholarship Program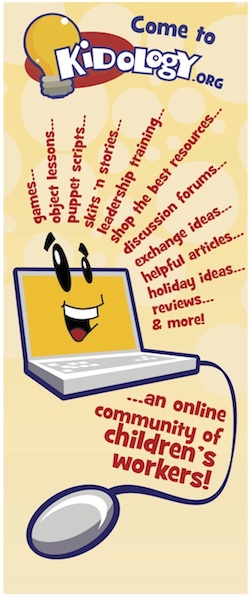 Thank you for your interest in becoming an All Access Member of Kidology.org. If you are on this page, it is because you are curious about our scholarship program.
While our ministry is primarily supported by the membership fees and proceeds from our store sales, we understand that not everyone can afford the full membership fee. We do not want anyone to miss out on the vast resources available on this site if the membership fee is sincerely a hurdle that can not be overcome.
Therefore, we offer free, limited, All Access memberships to full time students and overseas missionaries, and assistance to those who possess a sincere need for the membership fee to be discounted or waived.
All Access Members on Kidology.org have access to over 25,000 digital resources, discounts in the Kidology Store, and many other benefits.
As a non-profit organization, our ministry is funded by our memberships, sales in our store, and donations. Like any ministry, we have significant costs to maintain our website and staff, develop new resources, and keep things continually improving for our members.
However, it is our desire that the membership fee not keep those with true needs from accessing the tools they need for their ministry.
Therefore, if you are an overseas missionary or student who can't afford the full membership fee, you may request an All Access Membership upgrade via our scholarship program. We are always grateful for donations of any size.
For those in ministry who find the full cost of the site a challenge, we ask that you make a donation in the amount you can affford. Your membership will be upgraded for a limited time to All Access as a thank you for your donation. When applying, please provide an explanation of your financial situation. Scholarships will only be considered if this information is provided.
PLEASE FOLLOW THESE INSTRUCTIONS to request a scholarship:
(The links below open in a new window, so you can come back to do the next step.)
We do not set up scholarships through support. You must follow these steps.
1) You first must sign up for a Starter Membership. If you already have a membership and/or are asking for a scholarship renewal, please make sure all information is complete and correct. We need to have your current contact and location information to complete the application.
2) Log in to the My Kidology Membership Center, and click View/Update. Make a note of your Kidology Membership ID and the e-mail you used when you joined.
3) Visit our Donation Page and make a donation for the amount that you can afford. Donate what you are able. Remember that this is an investment in your ministry and and helps us sustain and build the Kidology ministry.
NOTE: In the Comments section when you make your donation, include the following:
The phrase: "Membership Scholarship Request."
Your Membership ID.
Your Membership e-mail.

If you are a missionary, please provide your organization name and the location where you are serving.

If you are a student, please provide your school name and location, and your area of study.
If you are in ministry, please provide an explanation of your financial need.
Any other note or explanation you'd like to include.
4) If you truly can not afford a donation of any size, then please complete steps one and two and fill out this form leaving the same information from step 3 in the Comments box on the form.
Our entire team looks forward to serving you on Kidology.org. If you ever have any questions about your membership, store orders, or have any other need, never hesitate to write to us at support@kidology.org