Free Stuff
Welcome to Kidology.org! Here are some of the FREEBIES for our All Access Members! Not a member yet? Join Today and start getting free resources for your Kidmin!

Or if you're not an All Access Member, you can purchase many of our free-to-member resources in the Kidology Store! You can also view a list of free content for Starter Members!
---
Play with your family or get a group together online to see who can get 5 in a row, 4-corners, or a cross with these fun and timely words. You'll be sure to laugh as you hear the caller shout out the next word.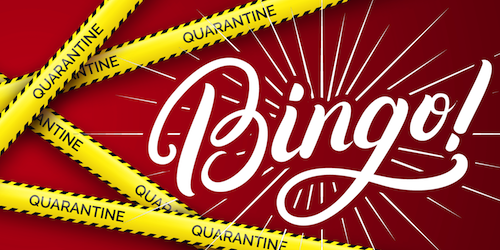 Recruiting is a never-ending job! That's why it's important to be fresh and original in how we approach prospective volunteers. The invitation to serve children must be creative and positive, but consistent!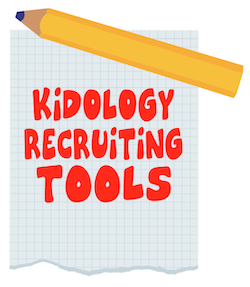 A fun and easy way to get to know your kids, learn about their needs, keep up with the world of kids, and get ministry feed back, all at once!
See more FREEBIES for All Access Members below the Starter Member free content.

---

Here are some of the most recent ideas that are FREE with a Starter Membership.
Level
Title
Topic

Guest

›

Starter

›

All Access

Batty Fears


A game to help kids address the fears they face.

Fear
The KidMin Event Checklist


Make planning your next event a snap with this easy-to-follow checklist!

Event Planning, Volunteers
How Do I Start Over After COVID?


Starting over doesn't mean we go back to the same old same old. It means that we must turn to God for wisdom, learn from our past, and lean on each other.

Covid-19 Reopen Resource
"Worth the Cost" Children's Sermon


Following Jesus isn't always easy, but kids need to know it's worth the cost. Use this children's sermon and object lesson to teach Matthew 16:21-28 to children.

Following Jesus
3 Ways The Holy Spirit Speaks To Us


"I teach kids that the Holy Spirit speaks in three ways."

Holy Spirit, Discernment
Is it True?


We have a generation that is ruled by their emotional response to any given situation, yet they have failed to stop and ask, "Is this true?"

Objective Truth
The Tongue


The tongue can be a powerful weapon.

The Tongue
Fishnet Bible Stories for Kids


Video based readers that rhyme - try at home or at church.

Videos for Kids
Mobile Family Devotional Guides


TWO Separate Family Devotional Guides that include Praise Links, Art, Devotionals, Play Ideas and More!

Psalm 23 and Psalm 91
Easter Family Pack


A Fun Family Easter Kit to send home.

Easter Family Home Kit
Here's more free content for All Access Members! Be sure to visit our Zones to make the most of your membership!
Bible Ninja Warriors will get kids excited about learning to use their Bibles and becoming more familiar with them.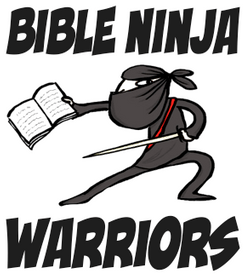 Everyone loves Escape Rooms, so why not do an Escape Church?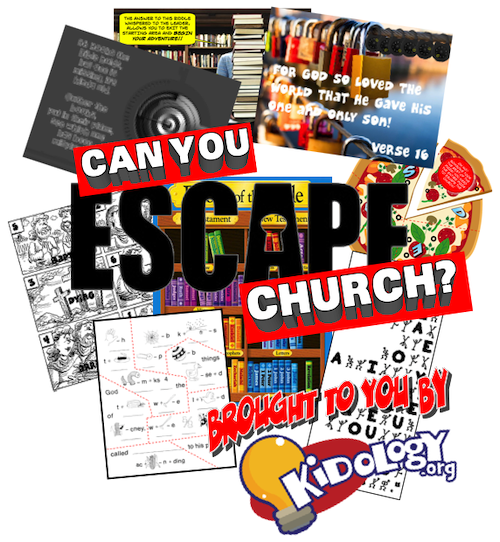 Pick a Fruit is a simple, fun, interactive elimination game for small to large groups.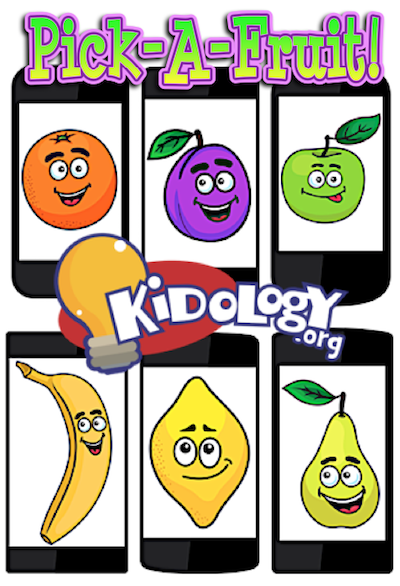 In this series, Pastor Karl shares Kidmin Management Skills he has learned over decades of leading children's ministries from mobile church ministry, to large churches. These videos are packed with PRACTICAL tips and advice to help you successfully manage the ministry God has entrusted you with.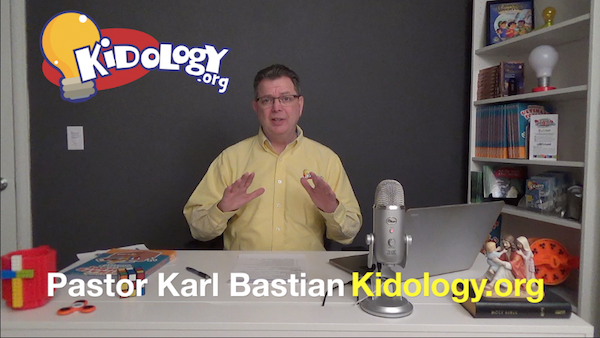 These videos were created by Pastor Karl Bastian, a full time children's pastor - first for his own volunteers, but are recorded in a generic format so that they are usuable by any children's ministry. Many come with bonus content to enhance the training.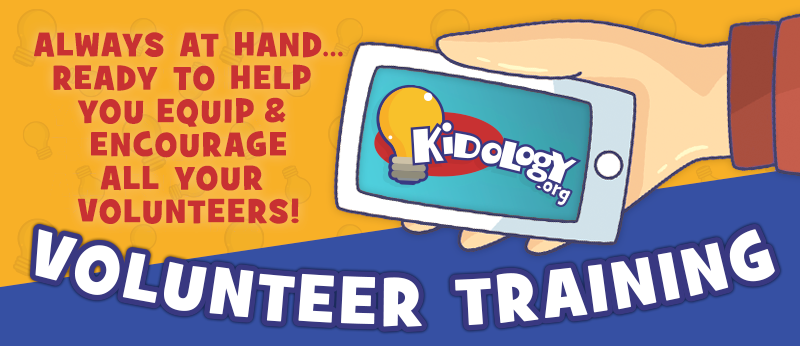 A reproducible tool designed to help families disconnect from tech and connect with each other and God's Word.
Every month Kidology is going to give EVERY AREA of your ministry a BOOST! YOU, your leaders, your parents and even your kiddos!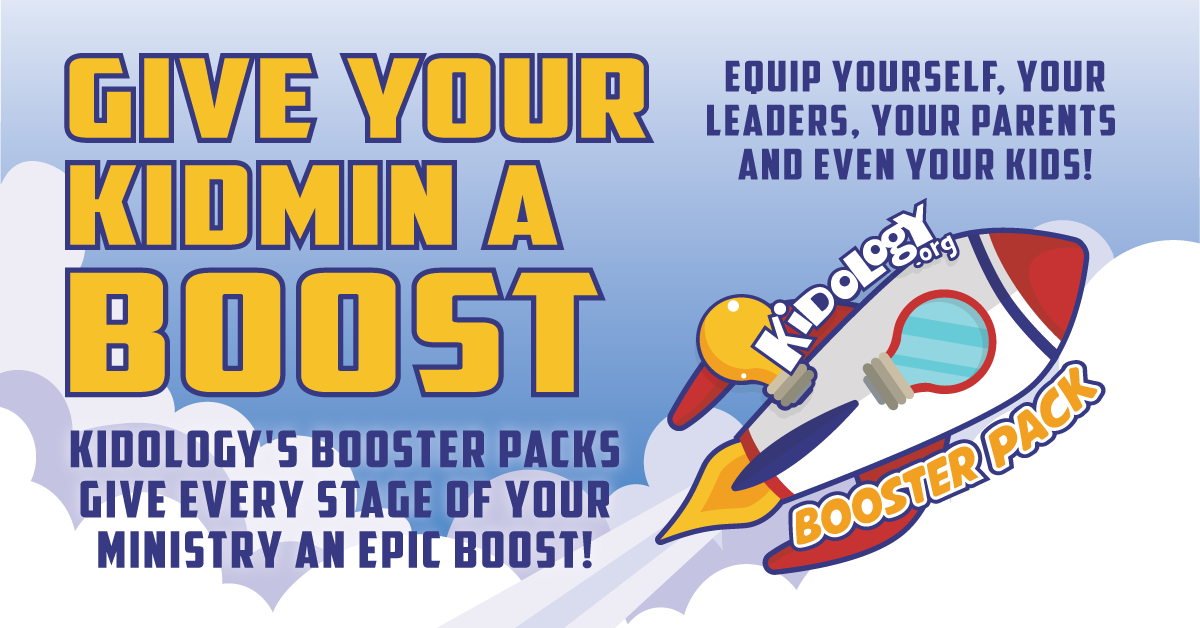 LEARN MORE AT Kidology.org/boosterpacks
Introducing Toybox Tales CRAZY COUNTDOWNS! No need to fit them into your lesson, use them every week! These wacky countdowns feature Karl's silly humor, toys from the world of kids and include some Bible content to boot!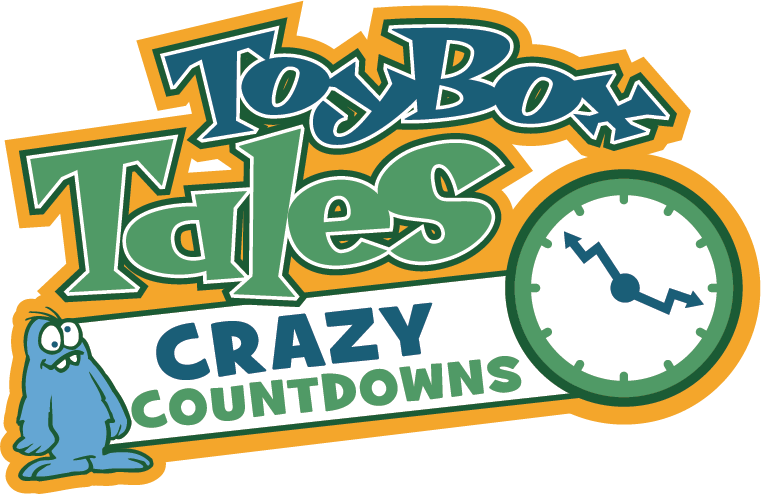 Check back often as we are always adding new freebies to help Equip and Encourage you in your children's ministry!