12 Tips for Discipleship - eBook by Karl Bastian
Kidology's founder, Karl Bastian, has been an advocate of discipleship since his girlfriend's dad challenged him in college to become an intentional discipler of others. Rev. David Yount's discipleship Bible study guide had been used to disciple thousands on the mission field. Karl married his daughter and together they wrote Awesome Adventure, a discipleship workbook for children.
Many of Karl's disciples are now in ministry or serving in the local church. The power of one-on-one discipleship is life changing.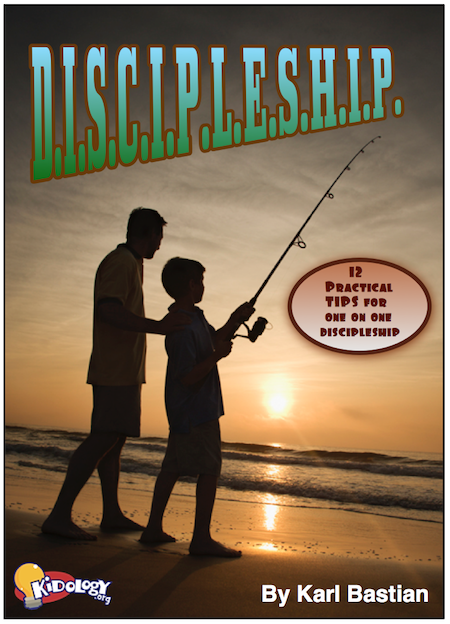 Taking years of countless hours of one on one discipleship experience, Karl has compiled 12 Practical Tips for One on One Discipleship.
If you desire to become a discipler, or want to be more effective in the mentoring relationships you currently have, this new book will challenge, inspire and offer practical tips to make you a great discipler!
This eBook is a Kidology Premium Member exclusive! (Currently not available for sale!)
To download, be sure you are logged in and click here to access the book.
If you aren't currently a Kidology Premium Member, read Why Kidology? and then JOIN TODAY!
Tell Others! Tweet/Facebook or e-mail your friends this link:
www.Kidology.org/DiscipleshipTips