New from it Bible Curriculum: SPOOKY 4-Week Series!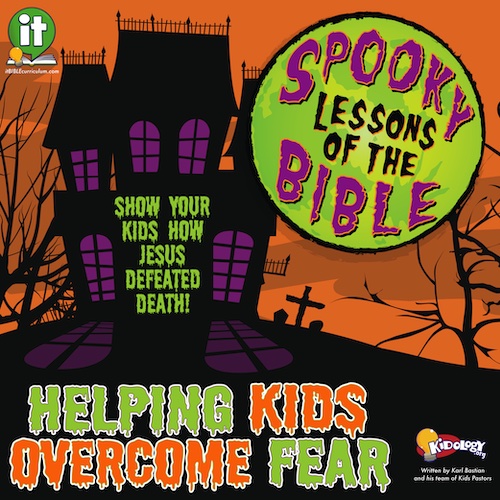 Your Kids Will Love Learning How Jesus Has Defeated Death!
In SPOOKY LESSONS OF THE BIBLE, kids will learn that while the culture around us may be obsessed with Halloween during October – and all the "spooky" images may cause some fear in the hearts of children – as Christians we don't need to be afraid of death because Jesus has the victory over death.
Theme Passage: "Where, O death, is your victory? Where, O death, is your sting?" But thanks be to God! He gives us the victory through our Lord Jesus Christ. - I Cor. 15:55, 57
There are HUNDREDS OF DOWNLOADS - videos, handouts, game files, screen images, customizable graphics, and more! We give you the tools you need to be AMAZING!