Help Your Kids be WINNERS in the Game of Life!
POWER UP! is an 8-week video game series your kids are going to LOVE! It covers 8 Winners from the Bible and reveals what Power Up helped them to succeed! Help your students discover the Power Ups they need to WIN in the Game of Life!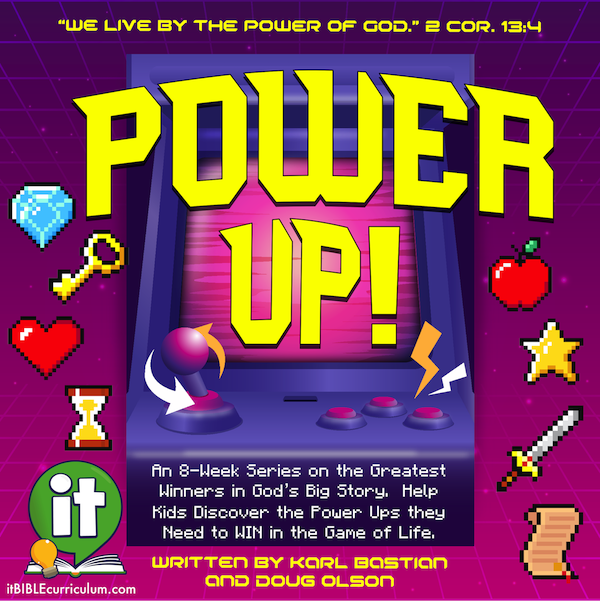 POWER UP tells the stories of 8 Winners in the Bible, concluding with Jesus, and reveals the Power Up that made each a winner.
Your kids will collect Power Ups while learning how to pick up these character traits throughout their week so they can WIN, too!
Theme Passage: The kids will memorize 2 Peter 1:3
There are OVER 100 DOWNLOADS - videos, handouts, game files, screen images, posters, customizable graphics, and more! We give you the tools you need to be AMAZING!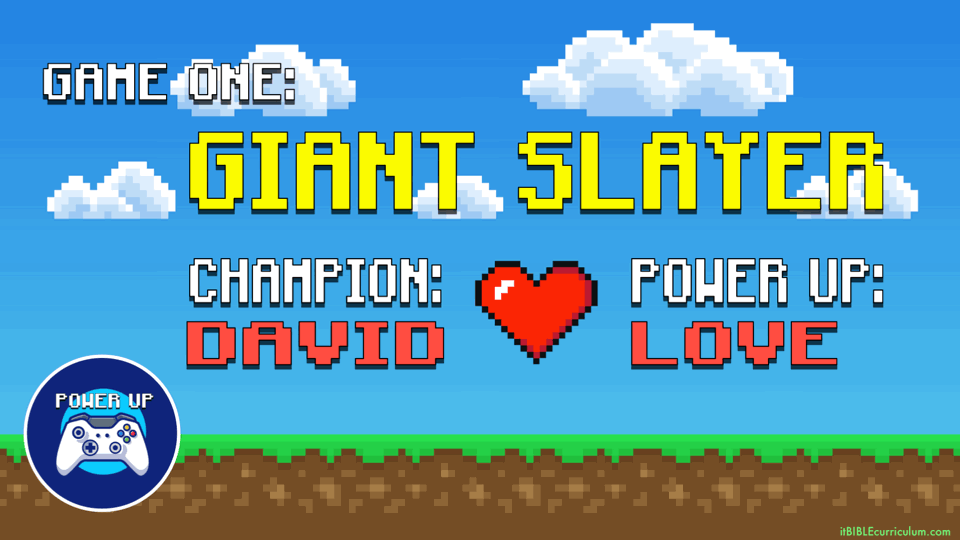 Includes Wild Buildz videos featuring Nehemiah #theMADDgamer showing off his mad skills while participating in an 8-part Minecraft building tournament. (8 videos)
See all that's included in this brand new curriculum series by visiting kidology.org/powerup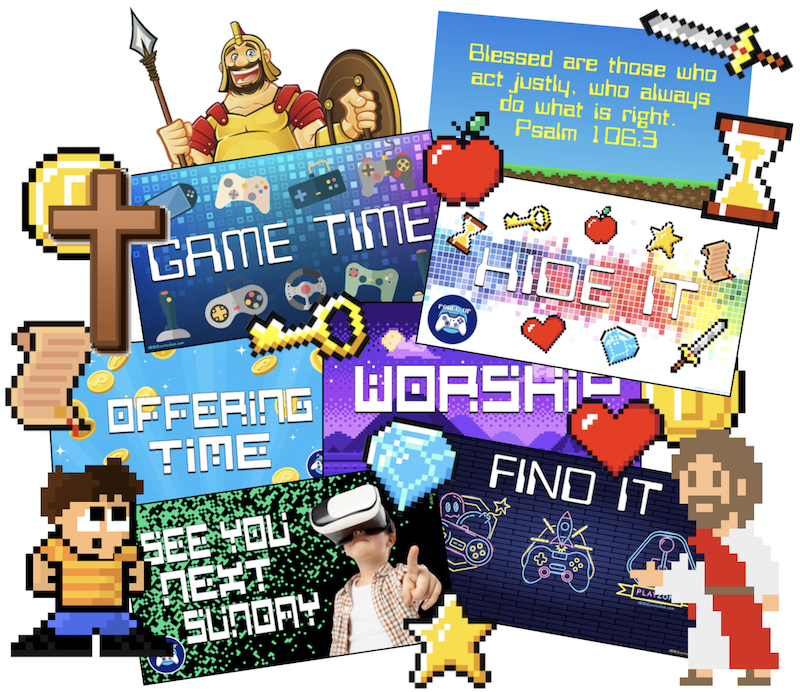 .