Snag Your FREE Scripture Lady Downloads!
Included in this month's Booster Pack!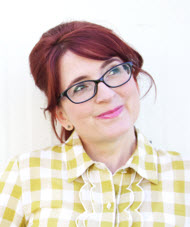 This month only, enjoy $35 in free downloads from scripturelady.com!
I'm excited this month to introduce you to Kathy Vincent, aka The Scripture Lady. She is the creator of scripturelady.com, a website dedicated to providing Christian children's workers and ministries with creative ways to teach the Bible to the children they serve.
At ScriptureLady.com, you will find hundreds of children's ministry resources to help you get your kids excited about the Bible!
Kathy's many resources include toe-tapping Bible verse songs for easy memorization, Bible review games which are like a sermon and game all rolled into one, Bible object lessons, and many other Bible activities for the spiritual growth of your children.
Kathy also travels around to churches and schools and performs educational, Scripture-filled, musical Bible programs for kids of all ages designed to get your kids applauding the Word of God. She also is available for effective teacher training workshops for those who teach preschool, elementary school, Sunday School, and work in special needs ministries.
This month Kathy is giving away over 10 resources valued at $35 for FREE! You can get them as the Super Booster Bonus as part of the Kidology Booster Pack #2 for only $19! And remember, All Access Members can download the Booster Packs for free.
Jump on over to Kidology.org/booster02 to learn more!