Help Your Kids Experience the BIG BOLD STORIES of Genesis!
BIBLE BLOCKBUSTERS - Big Bible Beginnings is an 8-week movie-themed series that provides an overview of the Book of Genesis while also introducing kids to 8 Attributes of God.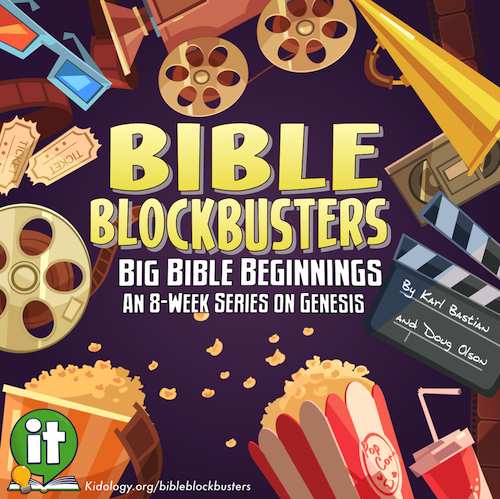 Your students will learn the following Attributes of God:
Infinite
Immortal
Immutable
Invisible
Omnipresent
Omnipotent
Omniscient
Holy
Theme Passage: The kids will memorize Revelation 4:11
A hand-motions instructional video is included in the downloads to help you teach the verse.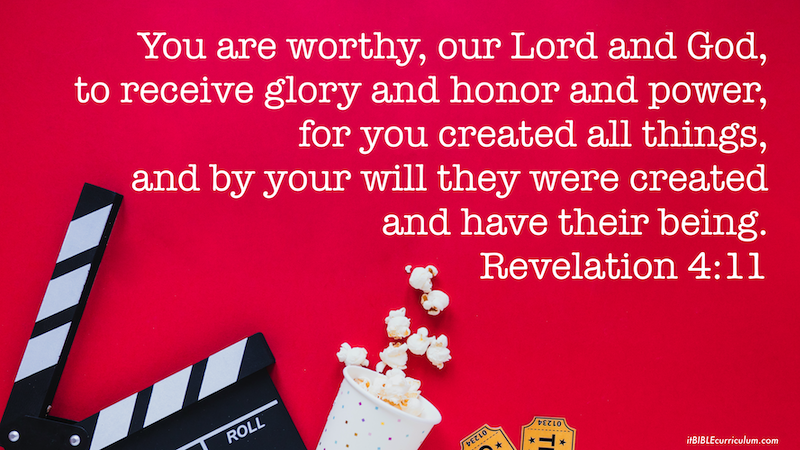 There are OVER 100 DOWNLOADS - videos, handouts, game files, screen images, posters, customizable graphics, and more! We give you the tools you need to be AMAZING!
Watch It Videos: Funny Movie Auditions!
In this series, various characters are auditioning for a role in the movie of the Bible story. It's intended as a fun introduction to the Bible story, not as a telling of the story. (8 videos)
See all that's included in this brand new curriculum series by visiting kidology.org/bibleblockbusters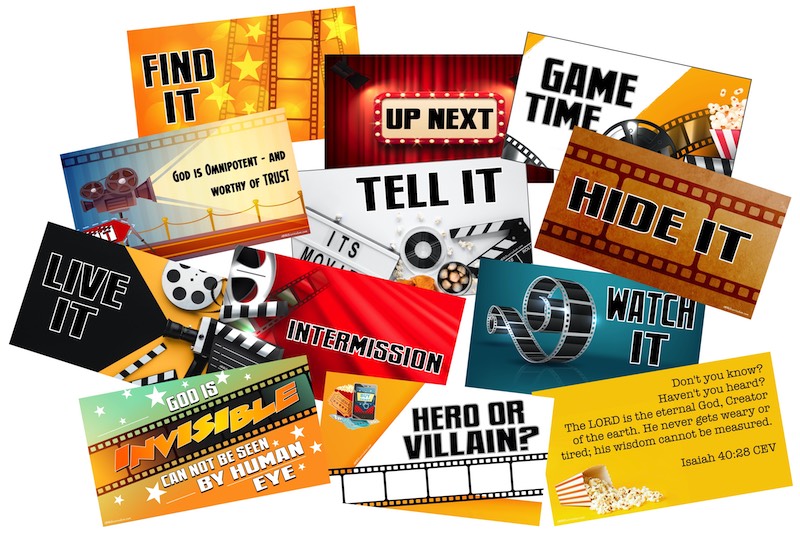 .