LEAD YOUR KIDS TO VICTORY AS THEY LEARN TO FOLLOW THE WAYS OF JESUS, THE MASTER.
YOUR KIDS WILL LEARN POWERFUL CHRISTIAN SKILLS as they study under the Master Jesus. They will learn the skills that enabled Jesus to defeat any foe He faced: Patience, Perseverance, Purity, and Peace.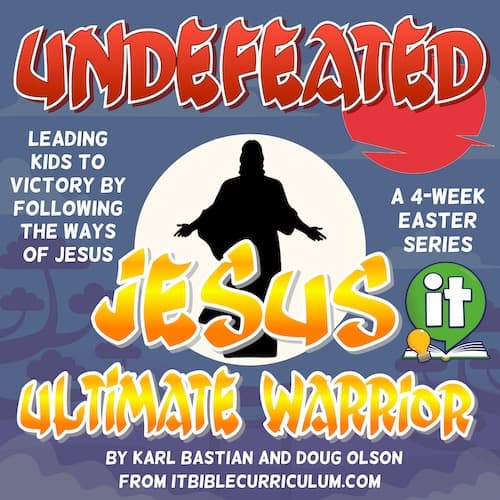 LESSONS OVERVIEW:

Lesson 1: Jesus vs. The Tempter
God's Word is our defense against temptation.
Lesson 2: Jesus vs. The Mob
Everyone must decide which side they are on.
Lesson 3: Jesus vs. The Cross
Jesus defeated sin so I know we have victory over it.
EASTER SUNDAY - Lesson 4: Jesus vs. The Tomb
Jesus conquered death so I know He can save me.