Your kids will love learning lessons from the animal stories of the Bible.
ZANY ZOOTOPIA - Discovering the Animals of the Bible, Featuring the Animal Adventures of Dr. Doomore is an 8-week zoo-themed series that introduces kids to eight important biblical concepts found in 2 Peter 1:5-7.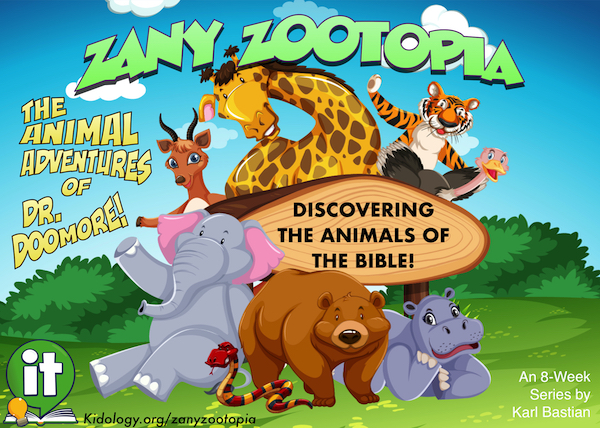 Your students will learn the following 8 Biblical Concepts:
Faith
Goodness
Knowledge
Self-Control
Perseverence
Godliness
Mutual Affection
Love
Theme Passage: The kids will memorize 2 Peter 1:5-7
A hand-motions instructional video is included in the downloads to help you teach the verse.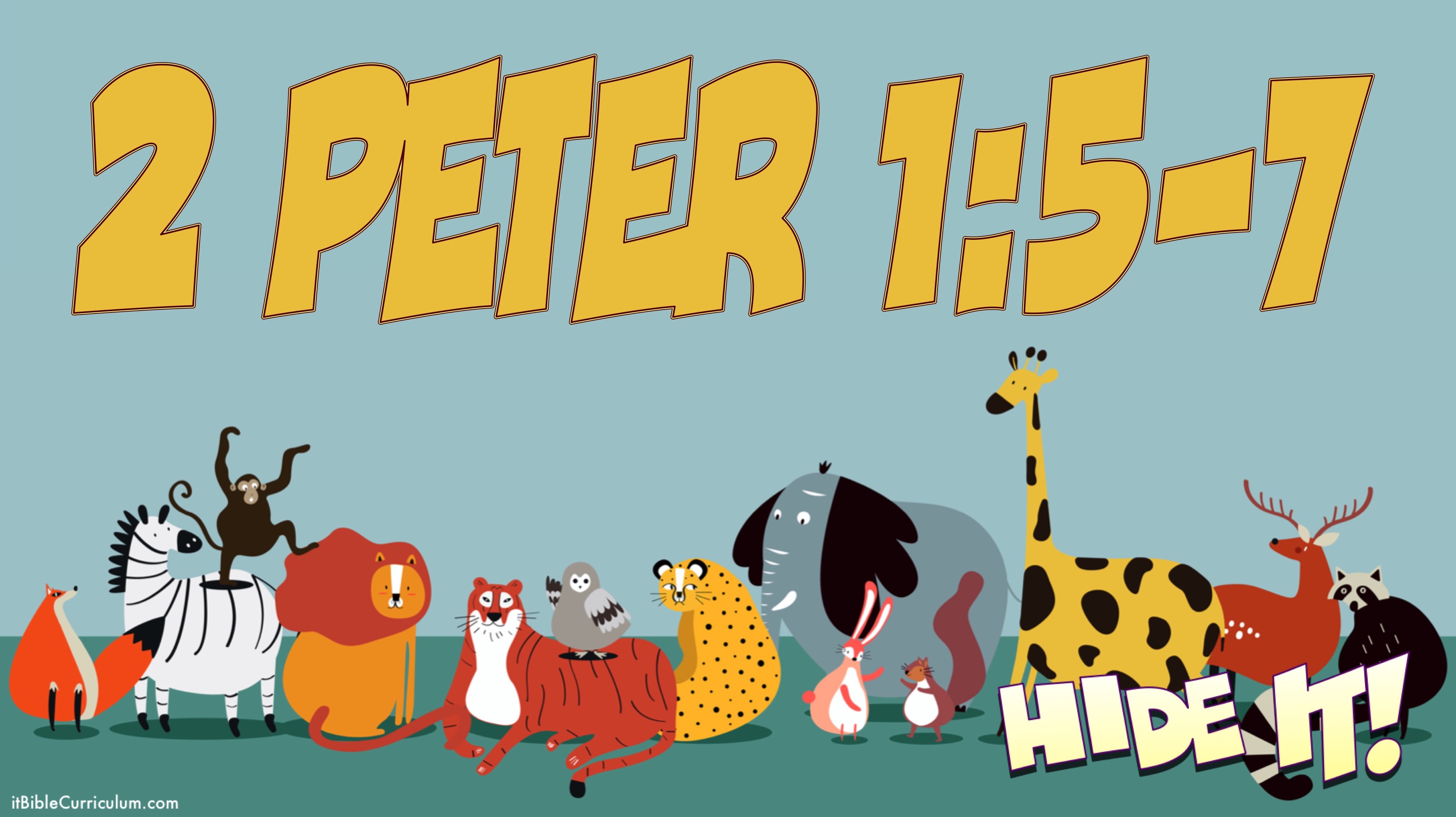 There are HUNDREDS OF DOWNLOADS - videos, handouts, game files, screen images, customizable graphics, and more! We give you the tools you need to be AMAZING!
Watch It Videos: Funny Animal Interviews!
In this series, various animals are interviewed about their careers and lives, from life as (former) movie stars to life in the zoo. Kids will love these lesson intro videos! (8 videos)
See all that's included in this brand new curriculum series by visiting kidology.org/zanyzootopia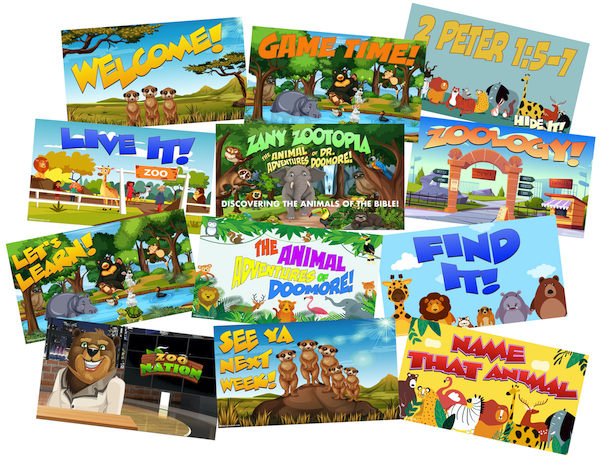 .