Join Today!
YOUR KIDS MINISTRY SECRET SAUCE!
Making Your Job Easier!
Making You Look Good!
SAVING YOU TIME!
Leading a Kids Ministry can be overwhelming. We know! That's why for almost 30 years Kidology.org has been the GO TO SITE for quick access to the tools you need for success. We were the first kids ministry website and remain the largest collection of PRACTICAL and HELPFUL tools to give your ministry a boost!
A ONE-MINUTE MESSAGE from our founder, Pastor Karl Bastian:
WE'VE GOT WHAT YOU'RE LOOKING FOR!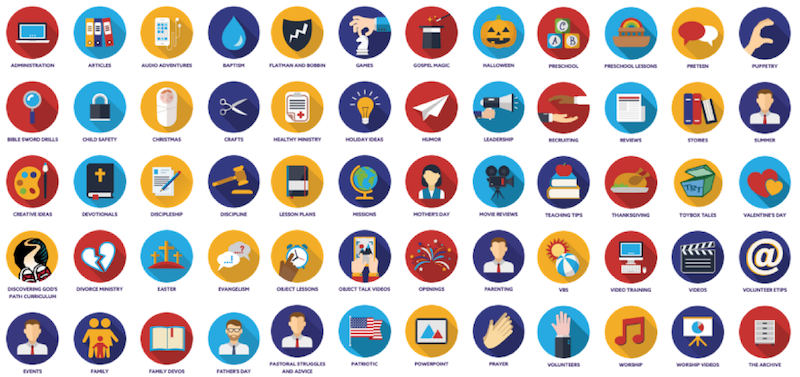 Kidology.org consists of a collection of OVER 60 Content Zones on all aspects of children's ministry. Each LOADED with practical help from in-the-trenches children's ministry leaders SHARING their ideas, wisdom, and materials.
Games - Puppets - Object Lessons - Holiday Help - Gospel Magic - Missions - Preteen - Worship - AND MORE!
NEED HELP RECRUITING?

In addition to The Recruiting Zone, Kidology offers customizable creative Recruiting Tools to make your invitations to serve kids fun, attractive and effective!
TRAINING IS OUR SPECIALITY!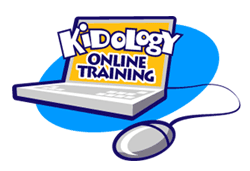 Whether you are wanting to Train Your Volunteers, or grow yourself as a leader, Kidology offers Volunteer Training Videos you can send out plus courses designed for you, like Karl's Ministry Management Series. We offer a wide variety of online training, master classes, coaching, and even Live Video Training you can book.
DISCOUNTED AND FREE CURRICULUM FOR MEMBERS!
What are you currently paying for your curriculum? Kidology can help you maximize your ministry budget through a wide variety of curricula for any situation - in addition to a FREE complete annual curriculum for children's ministry, Discovering God's Path. You also get deep discounts on all units of it Bible Curriculum!
View our Complete Curriculum line.
THIS IS ONLY THE BEGINNING!
There is no way to list everything here! Joining Kidology.org is like receiving a gift that keeps on giving! You'll never be able to see everything on the site, there is just that much.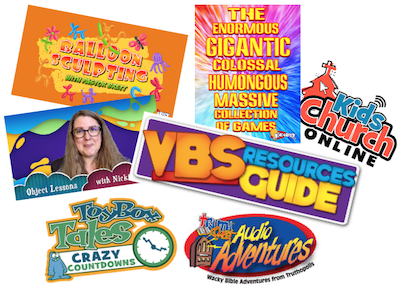 But here are just a few more highlights: Crazy Countdowns, VBS Resources, A HUGE Game Book, Balloon Training, Object Lesson Videos, Audio Adventures...
NOT YET CONVINCED THIS IS THE BEST GIFT YOU CAN GIVE YOUR MINISTRY? Read what others have said!
WHAT ARE YOU WAITING FOR?

There are 2 affordable purchase choices for Kidology ALL ACCESS Membership, including rates for Quarterly ($99 for 3 Months) or the best deal of all, our Annual ($299 for 1 Year) option.
Already a Member?! Log in and start downloading!
STARTER Membership

FREE! Never Expires!
Get a taste of Kidology!

Get Started Discovering
Kidology.org's Helpful Tools!

ALL ACCESS Membership

Only $99 a Quarter
OR GET ONE QUARTER FREE!
$299 Annual

OH! And we haven't even mentioned all the MEMBER DISCOUNTS IN OUR STORE!


Receive our FREE Newsletter
When you sign up for membership to Kidology.org, you will also receive our FREE Newsletter, PACKED with great ideas, resources, new product releases from the top producers in children's ministry, and other tips and leads you don't want to miss.
Yes, Scholarships Are Available
If you are a student, missionary, or otherwise can't afford the membership fee, we offer a Kidology Scholarship Program. Learn how to get a scholarship or discount.