COVID-19 Resources
We are facing a unique time in history that has required innovation and imagination in order to continue our ministries in an online world. 

Kidology is continuing to rise to the challenge of equipping and encouraging you and your ministry through these challenging times. We are busy creating the resources that you need to not only continue your weekly services for kids but also to train you to find new and exciting ways to reach them throughout the week.
Here you will find all these helpful resources in one place. Whether you use our Kids Church Online, want to learn to create your own services, or need at-home resources for you or your kids, here you'll find a growing list of help on Kidology.org! You'll also find resources to help as you reopen and return to in-person services.
Video Clips for your Online Services!
Kidology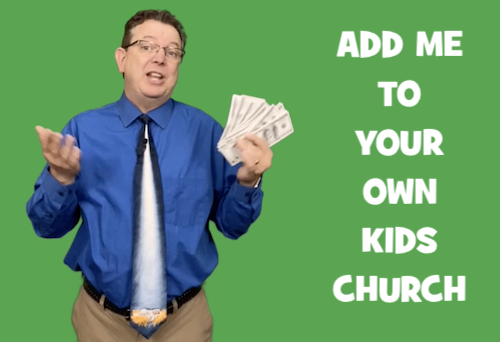 is now providing online video content in both fully edited AND GREEN SCREEN vesions to help you with your online Kid's Church services!
These clips go along with it Bible Curriculum but you are welcome to use no matter what curricuulm you use!
Learn more at Kidology.org/streamit
Social Distance Games!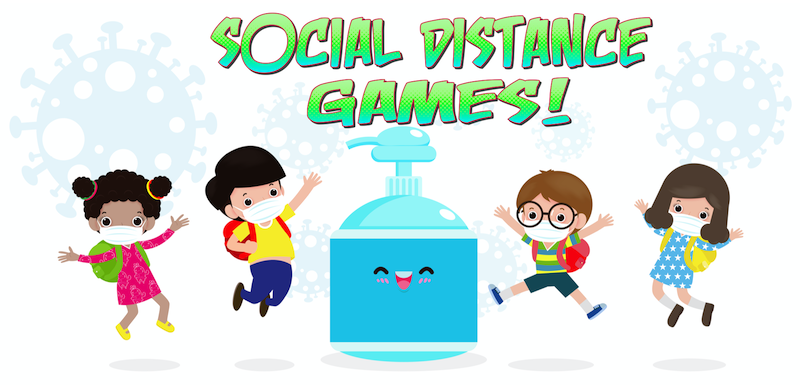 Here are some fun games on Kidology that your kids will LOVE while practicing safe social distancing.
If YOU have a fun social distance game, please SUBMIT YOUR IDEA. We'll edit, add images and clean it up. Just share your basic idea!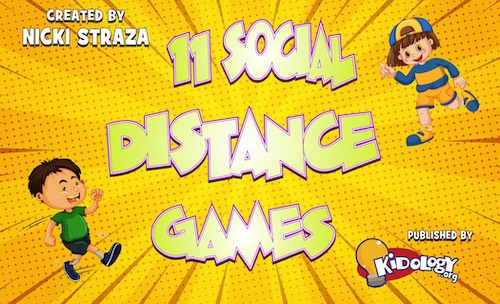 For even more Social Distance Games, you can download this free PDF of 11 Social Distance Games from Nicki Straza. You can play these games while physically distanced or even virtually!
This PDF is a FREE download for Starter and All Access Members!
If you like these games, there are so many more where they came from! You can find more games like these in Nicki's book of 88 Games with 8 Objects, available in the Kidology Store!

Welcome Back Signs
As churches start to reopen, you can help welcome families back with these signs. Put them on stands down the entrance hallway, on monitors, and at check-in stations.
Download FREE as a Starter Member.
Checkin Social Distance Footprints
Want to make social distancing for check-in fun? Print these footprint signs to laminate and place on the floor 6 feet apart. They're completely generic with 20 different foot styles to choose from.
FREE download for Starter members.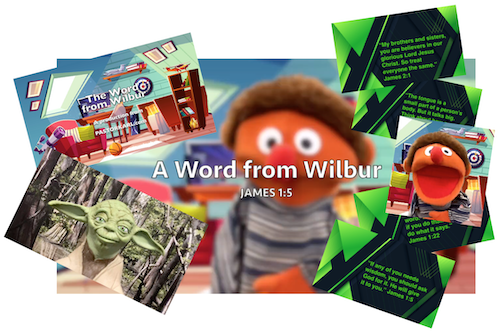 A Word with Wilbur Video Series
A Word with Wilbur is a 4-part short video series on Wisdom from the Book of James and features special guest, Noduh the Wise One.
All Access Members can download for Free!
Starter Members can download from the Kidology Store.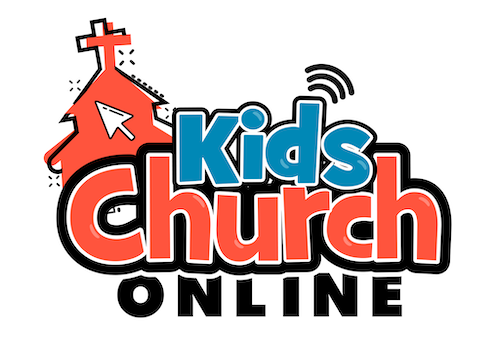 Kids Church Online
All Access Members can download for Free! Complete Kids Church Lessons that you can distribute to your kids and families, make a part of your own videos, or use as supplemental material during the week.
Starter Members can download Have No Fear, God is Here!
Webinar Replays: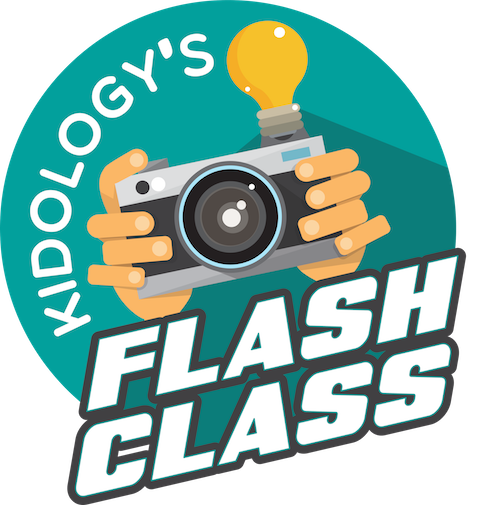 These webinar pages are LOADED with helpful info and links!
Taking Your Kidmin Digital


LEARN ABOUT:

How to plan your online kids church
What platforms to use
How to record, edit and upload
What software you need
How to promote
Other tips and tricks

How to Edit in iMovie
Pastor Karl Bastian, founder of Kidology.org and creator of Kids Church Online, is going to LIVE EDIT his next Kids Church Online service while explaining so you can see how it's done!
Video Podcasts Related to Covid-19: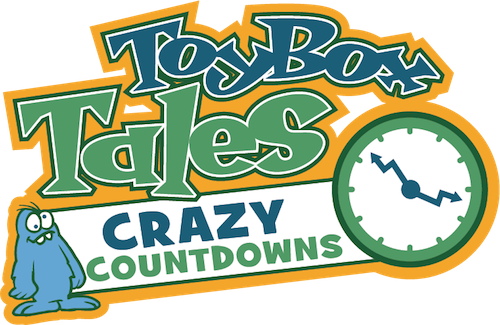 "Our kids LOVE your Crazy Countdowns at the beginning of our Zoom Meetings! If they are late, we have to play them at the end again - they love them so much!"
- Amy Hardeman, Director CEF Southern Crescent
There are OVER 50 Crazy Countdowns you can use at the beginning of your Zoom Meetings! From Wordless Book Toybox Tale Videos, to Rubik's Cubes being solved, PEX Candies and so many more!
MEDIA CONTENT YOU CAN USE IN YOUR VIDEOS:
Pastor Karl has granted royalty-free permission for his Toybox Tales Videos and Noduh, the Wise One (Yoda' cousin) videso to be used in your videos. The condition is that they must be IN your videos and not posted anywhere as a standalone video that is searchable or downloadable as a stand-alone video. This way, they will only be enjoyed by those watching your videos. We prefer unlisted links and closed groups for posting, but don't require it. We want kids to enjoy these videos!
Toybox Tales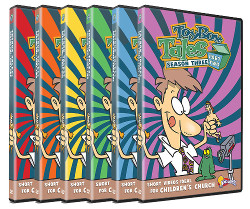 VIDEO CONTENT! Permission granted to include ANY of over 100 Classic Toybox Tales Videos in your kids church online services/videos. The ONLY restriction is please do not upload to YouTube or other video hosting service as a stand alone video. BUT you may INCLUDE these in a complete service so they are PART of a video, not posted alone. If you have any questions, contact Kidology Support.
Noduh, the Wise One (Yoda's Christian counsin)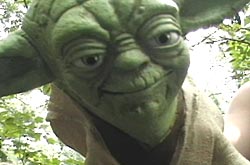 Pastor Karl's Noduh the Wise One videos cover 12 Spiritual Disciplines as explained by Yoda's cousin, Noduh, because following Jesus is, well, "no duh."
"If powerful Christian, you want to be, listen to wisdom from Noduh, that's me!"
Volunteer eTips:
Kidology's Volunteer eTips are designed to make it easy for you to copy and paste a short note into your volunteer e-mails or newsletters, saving you the time of creating them so that you can focus on communicating ministry news, updates, and other information unique to your church. All Access members can download the eTips for FREE!
Downloadable Resources:
Leadership and Training:
Additional Resources:
Looking for Help?