POOF!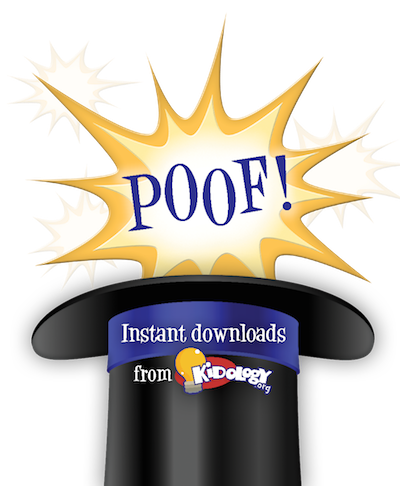 For When You Need it Right Away!
We know children's ministry - things come up and you need a resource, tool, or curriculum ASAP. Kidology delivers right away! Your kidmin resource is just a click away!
Kidology.org offers a wide variety of downloadable resources you can get right when you need them. While thousands are available immediately in our Zones, our store also offers hundreds of top notch resources you'll be downloading within minutes!
Here are the MOST POPULAR DOWNLOADS on Kidology.org, but there are many more where these come from. Looking for something? Just ask!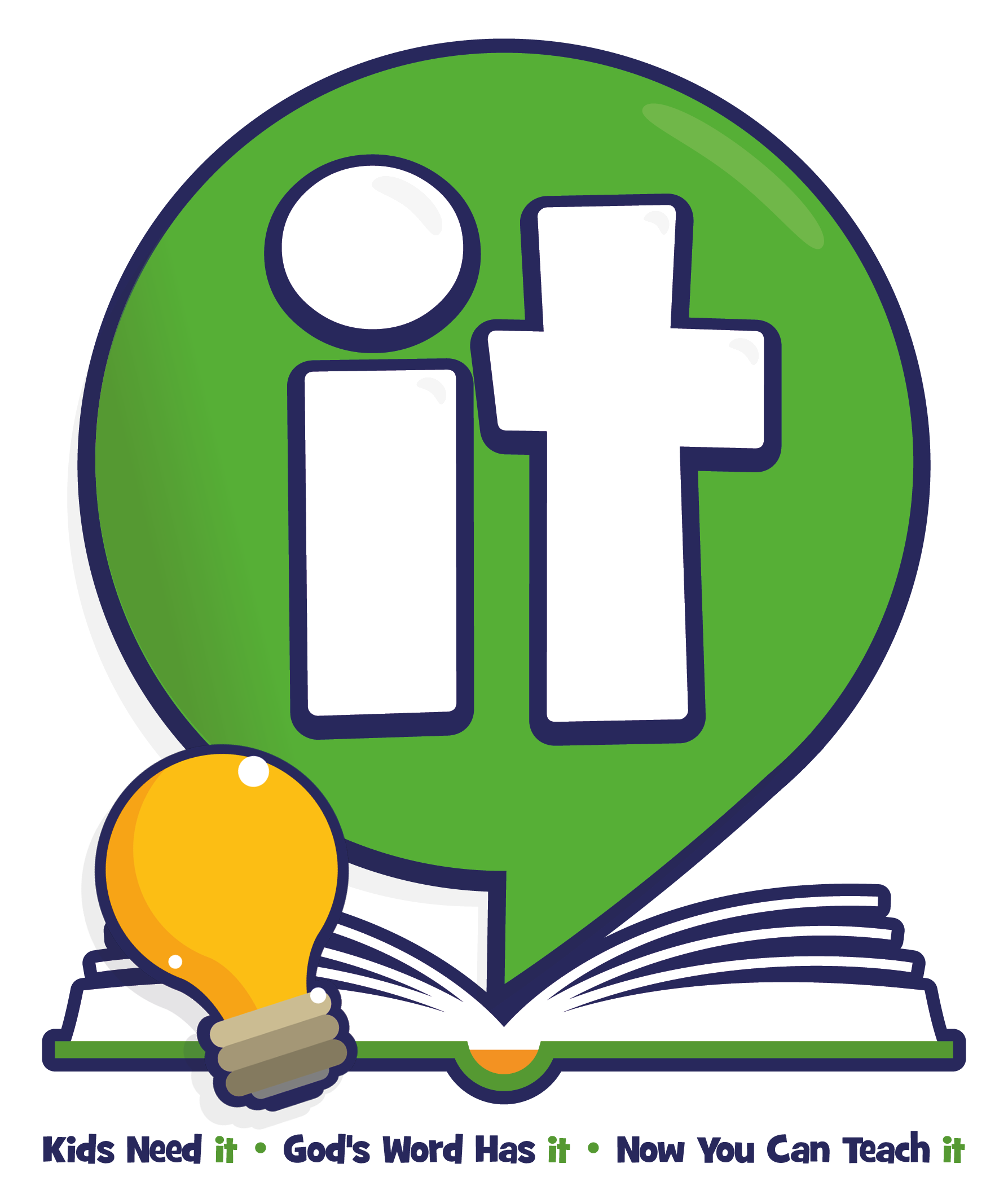 it is a brand new, Super FUN, Scripturally SOLID Children's Church Curriculum! it is DIFFERENT because it includes everything you WANT in a kids church curriculum without all the fluff and extra work. it offers you a fully-packed curriculum along with the flexibility to use what you want!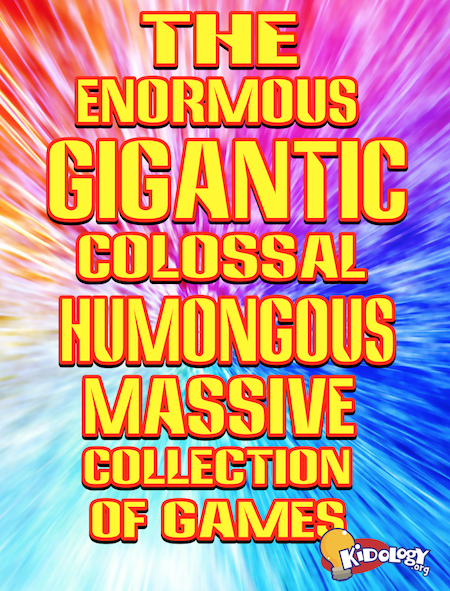 TOP DOWNLOADABLE GAMES:
We all know kids learn best while playing - but these games are more than fun - they teach solid biblical lessons at the same time!
Because learning should be fun, engaging and contain fascinating new knowledge, we created these Bible Clue Hunts to help kids discover new things about the familar stories of Easter and Christmas: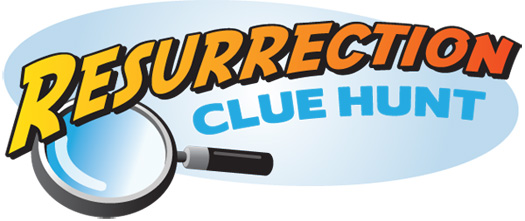 Ideal for home use as well as small groups.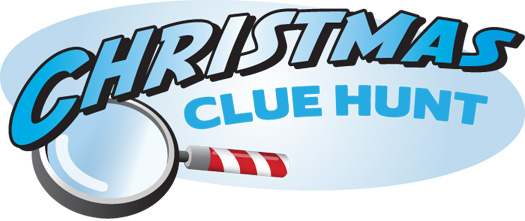 Kids need fun ways to be reminded to watch out for the "Gimmie Gimmies" and to be thankful for what they have. We offer both Thanksgiving and Christmas versions since both are ideal times to work on attitudes of gratitude!
We always need time fillers that do more than fill time. While the game of Bingo is fun, we adapted it to include some Bible Sword Drills so that learning takes place at the same time. At Halloween, our "Spooky" Bingo focuses on how Jesus defeated death and bring hope to conquer fear. Our Christmas Bingo teaches the People, Places, and Objects of Christmas to remind us of the "reason for the season." Easter Bingo focuses on the characters of the Easter story to keep Jesus front and center.
If you are looking for downloadable curriculum, Kidology has you covered! We offer a wide variety of downloadable curriculum, far more than we will list on this page.
Pre-School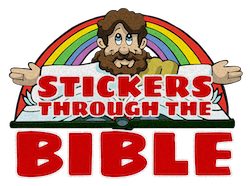 Stickers Through the Bible is a revolutionary concept that allows non-readers to feel like they are "reading" and mastering the Bible, even before they can read. They will learn basic Bible facts and gain an understanding of the overview and flow of God's Word and a fundamental mastery of the Book. Loaded with teaching ideas, games, crafts and so much more. Download once, use for years to come!
Elementary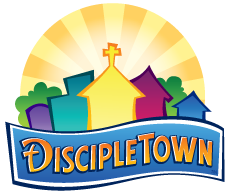 You won't find another Kid's Church curriculum that is as fun, creative and loaded with Scripture as DiscipleTown. There are 24 stand alone 4-5 week units covering a wide variety of topics. Once you try DiscipleTown you'll be hooked!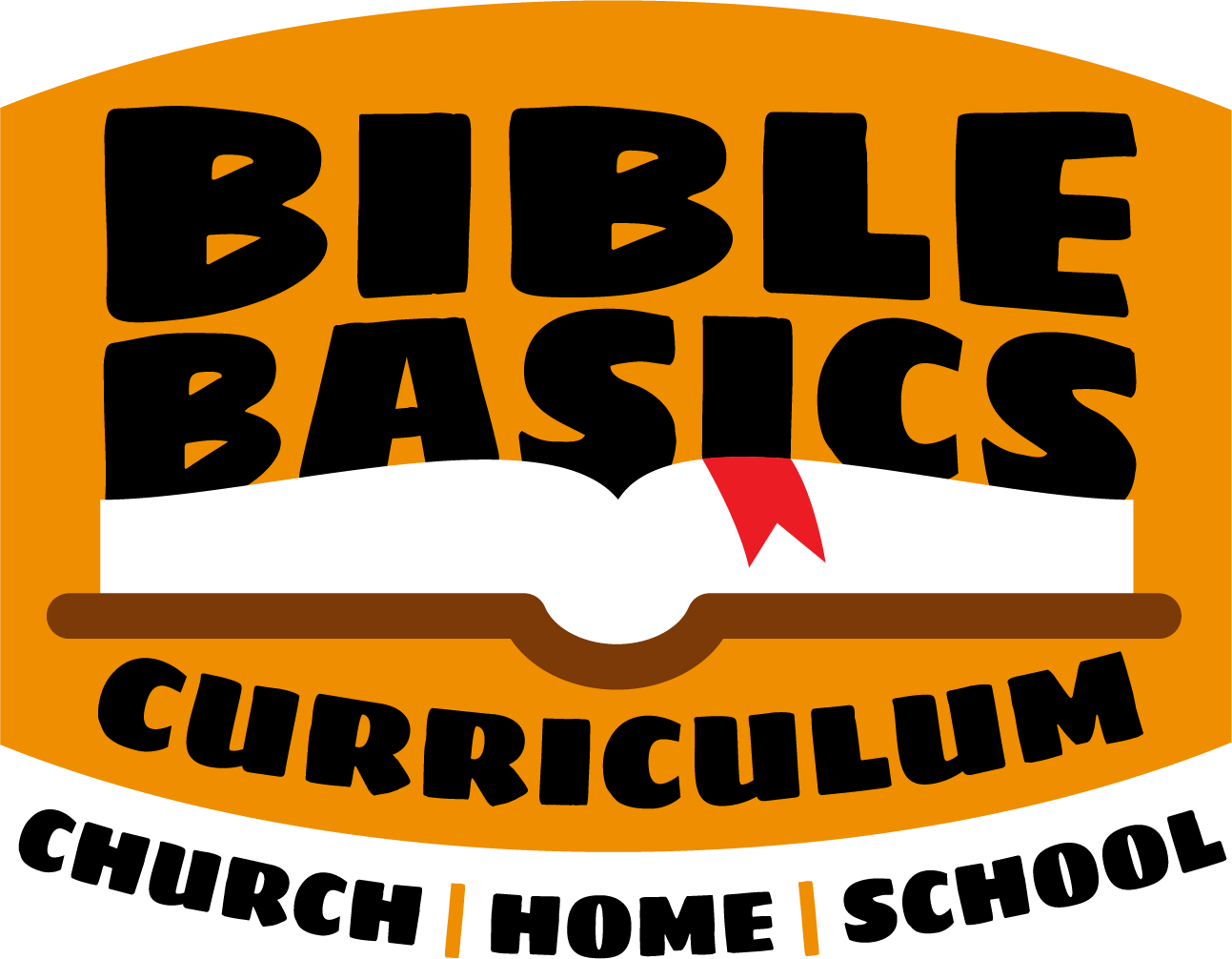 Bible Basics is a collection of three 1-year programs: Old Testament Chronological Study, New Testament Chronological Study, and Value Keepers of the Bible. You can purchase the curriculum in the Kidology Store and use all the units from this series with grades 1-6.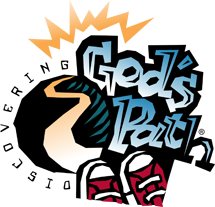 Kidology offers Deena Stirling's Discovering God's Path curriculum in the Kidology Store. These easy-to-use, reproducible lessons are ideal for your weekend or midweek programs for kids in grades 2-5.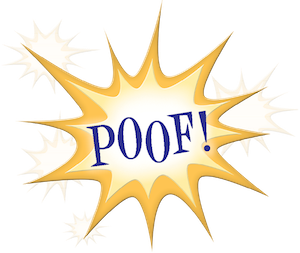 OTHER DOWNLOAD PROVIDERS TO CHECK OUT:
Tadpole Tales Scripture Lady NextGen4Christ
Minister2Kids Animated Kids Bible RealFun
Childrens Church Stuff KMC Curriculum Kids Power Company
David and Teesha Magic KICKRiCKulum 3John4 Resources
High Voltage Kids Ministry Kidmin Science River's Edge
LEADERSHIP AND VOLUNTEER TRAINING:
Kidology.org has led the way in downloadable training resources both for the children's ministry leader as well as to empower them for training others.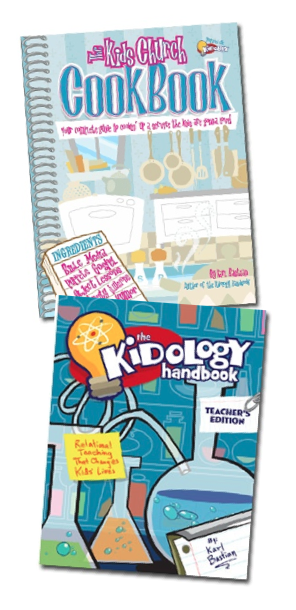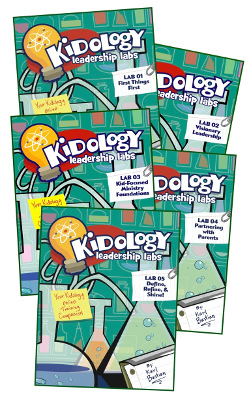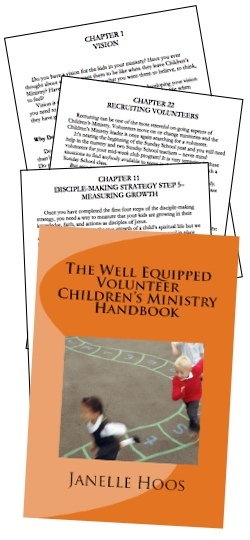 A classic training resource that has been the "blueprint" for hundreds of children's ministries.
You'll never find a more complete training and tips resource for everything related to leading a dynamic children's church service. Includes 7 sections and 7 fun, entertaining and informative training videos.
For leaders wanting to learn the foundational principles that will take their ministry to the next level. A "must have" resource for new leaderss starting out in kidmin or veterans who want to be more strategic in what they do.
A 400+ page manual for Children's Ministry leaders and volunteers to help them start and grow a thriving Children's Ministry.
QUICK and EASY Volunteer Training and Encouragement!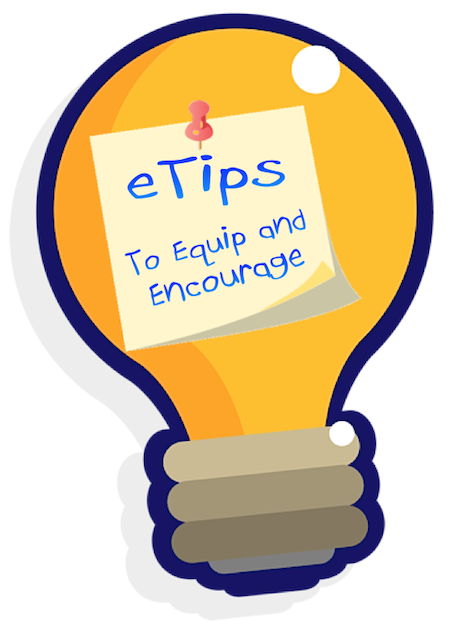 Equipping and Encouraging your volunteers has never been so easy with these prewritten notes for your volunteers! Just copy and paste. Offered in PDF and Word versions so you can edit if you'd like, but they are ready to go!
KIDOLOGY EBOOKS TO EQUIP YOU "ON THE GO"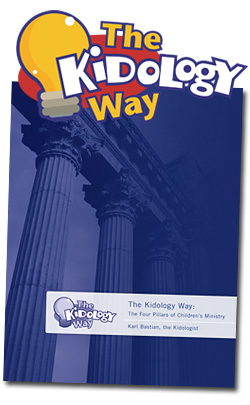 Inside The Kidology Way, you'll learn the Four Pillars of Children's Ministry that will ensure a ministry where kids become fully devoted disciples of Jesus. Trends come and go, but a ministry that is built upon this foundation will turn out solid kids who can stand strong through the storms of life.
This book is foundational to everything I know and do in kids ministry. There are so many golden nuggets of kidmin truth in this book that even on my 5th-6th read through I am mining things to jot down and things I am being convicted to look at again in our ministry to kids. - Doug Olson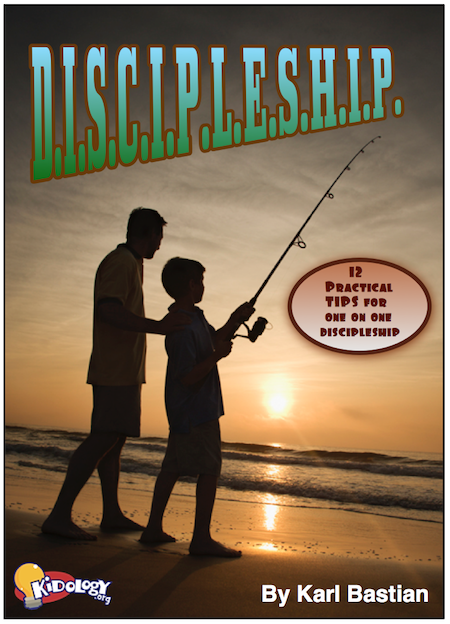 Taking years of countless hours of one on one discipleship experience, Karl has compiled 12 Practical Tips for One on One Discipleship.
If you desire to become a discipler, or want to be more effective in the mentoring relationships you currently have, this new book will challenge, inspire and offer practical tips to make you a great discipler!
This eBook is a Kidology All Access Member exclusive! (Currently not available for sale!)
To download, be sure you are logged in and click here to access the book.
For access to resources from over 100 children's ministry resource providers, visit The Kidology Store. (All Access Members get great discounts!)