Flash Class: How to Edit in iMovie
Pastor Karl Bastian, founder of Kidology.org and creator of Kids Church Online, is going to LIVE EDIT his next Kids Church Online service while explaining so you can see how it's done!
In this Flash Class video, Pastor Karl Bastian provides guidance on taking your kids ministry online while churches are closed to public gatherings.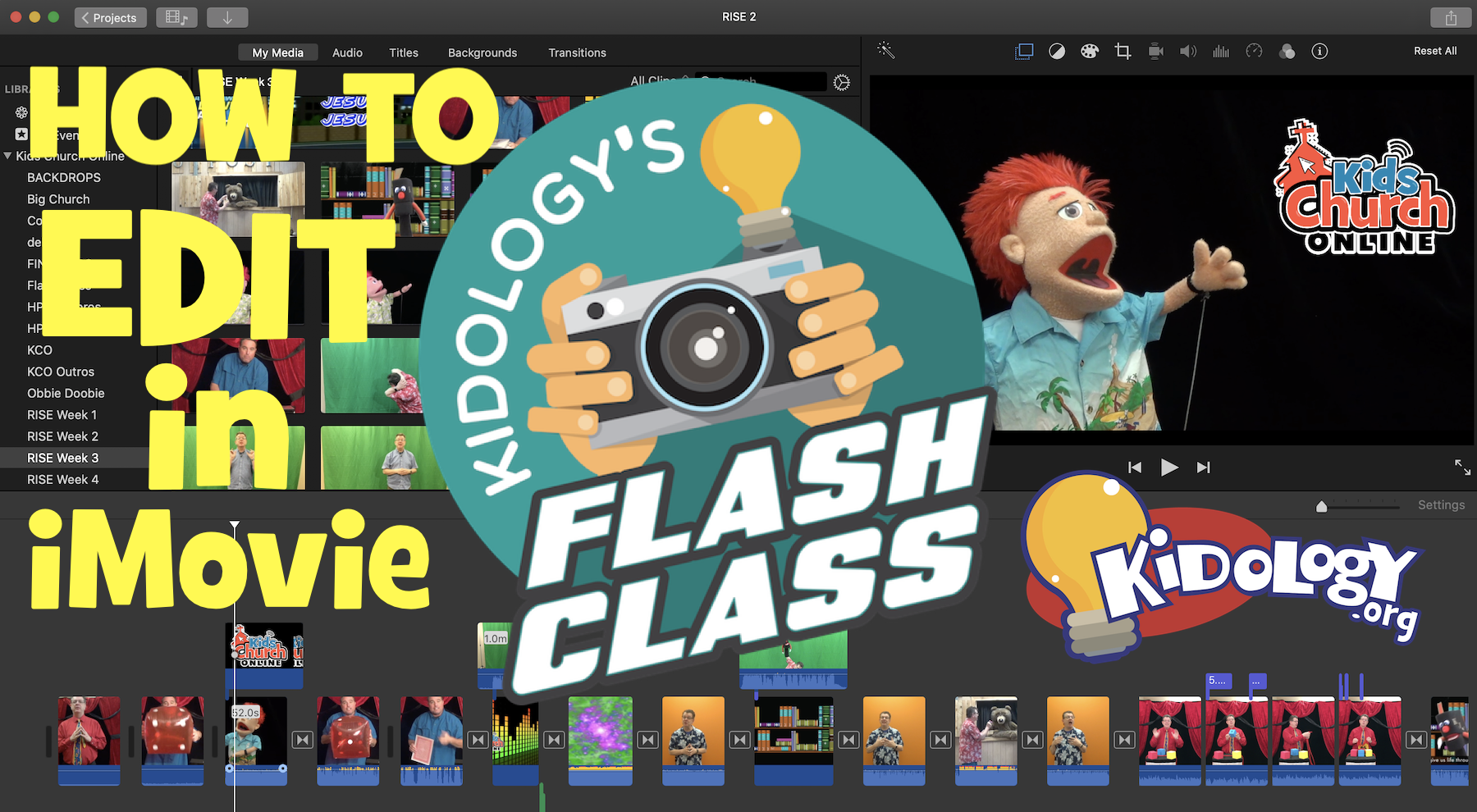 In a season of ministry where we need to take our kids services online, or crank out other video messages, this course is designed to show you how to use iMovie to edit your videos.
While this webinar is focused on a Mac product, the principles demonstrated will transfer to most any video editing software, even if you don't use a Mac.
Registration for this Flash Class has ended.
You can watch a replay of the Flash Class in our Zones. Starter membership is required.