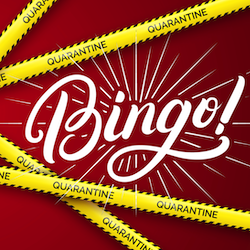 More Details ›
Quarantine Bingo Download
A Fun Boredom Buster Game
All Access Members can download this game for free in the Kidology Zones.
This fun, lighthearted Bingo game uses words from the current pandemic situation. Includes a Bingo Caller's card and 100 unique player's cards.
Play with your family or get a group together online to see who can get 5 in a row, 4-corners, or a cross with these fun and timely words. You'll be sure to laugh as you hear the caller shout out the next word.
Use your Bingo Caller's Card to call the bingo words and keep track of which words you have already called.
Enough player's cards are included to allow everyone to play! Hand out several to each player to ramp up the fun.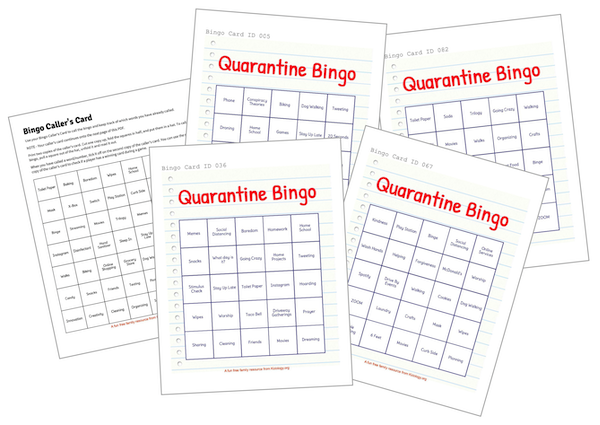 This download resource is available instantly after purchase by clicking on My Downloads at the top of any page.