Fall Resource Guide

New! - School - Halloween - Thanksgiving - Discipleship - Games - Training - Heroes - Fantasy -
This season brings a lot of scary challenges, but don't fear the fall. Kidology is here to help with our Fall Resource Guide!
Get Ready for the Fall
Don't Fear Kidmin! Recruiting Flyers encourage folks in a fun way to overcome their fears and give it a try, assuring them that you'll work with them. And if it's not a match, no worries - you'll help them find the place that is just right for them.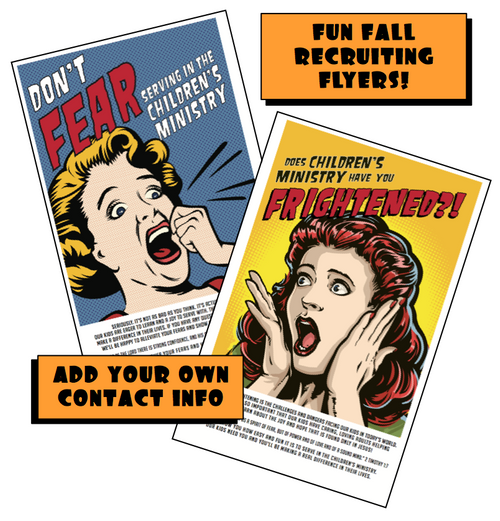 They may not feel skilled, experienced or knowledgeable about it, or they may just be hesitant because they're not sure what to expect. Help them overcome their fears!
---
Back to School
Stickers Through the Bible is a revolutionary curriculum that allows non-readers to feel like they are "reading" and mastering the Bible... even before they can read!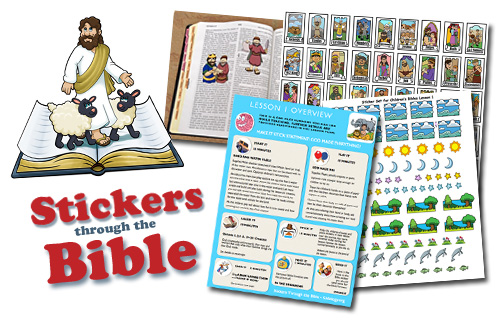 Featuring exclusive artwork, downloadable and reproducible lessons, and a teaching plan divided into four 13-week segments, this series guides young students through a survey of the Bible in just one year!
---
Is It Recess Yet? (Back to School with Jesus) is a 4 Week BACK TO SCHOOL series written by Karl Bastian. The purpose of this curriculum is to help get kids excited about school in the fall and to see it in a new light.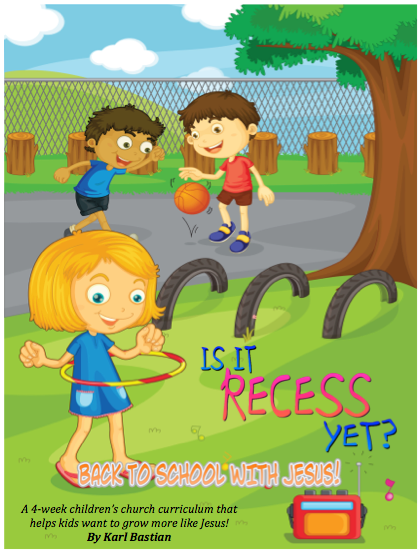 This unit includes a weekly Bible lesson rich in scripture, games, small group ideas, object lessons, skits, puppet routines, and even a practical "home play" assignment. (Since kids don't want more homework!)
Purchase this curriculum in the Kidology Store. Members save $10!
---
Much to the groans of children everywhere, the school year starts again every fall. Gear up with a single Back to School lesson from River's Edge. You may also want to help kids Face the Test, a unique lesson download from High Voltage.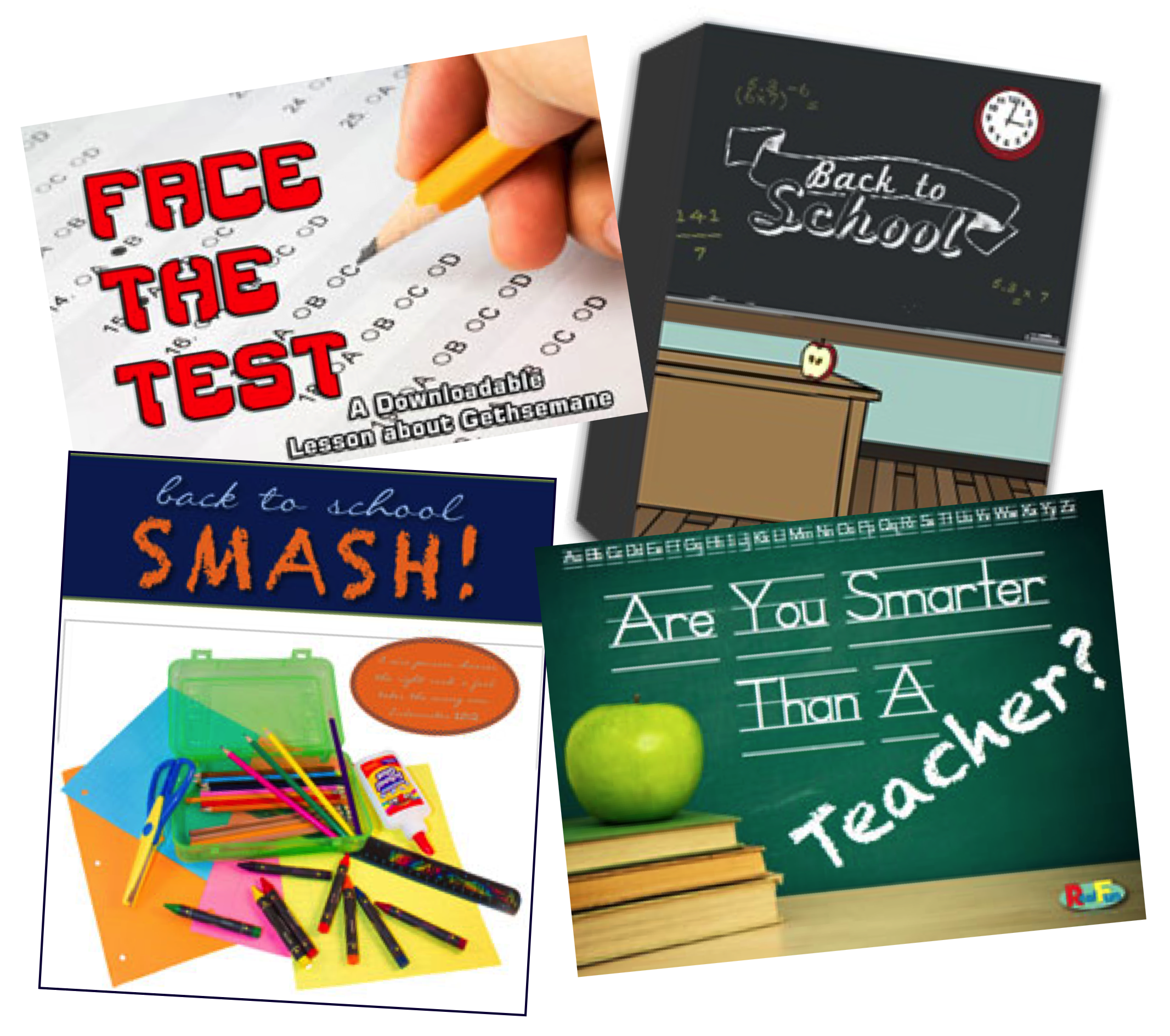 Do you plan to make going back to school an EVENT at your church? Make it memorable with so many SMASHING ideas included in the Back to School Smash Extreme Party Plan from 3John4 Resources. Or if you need a quick transition game, Are You Smarter Than A Teacher from RealFun is a great value.
Check out all our Back to School Resources available in the Kidology Store!
---
New! - School - Halloween - Thanksgiving - Discipleship - Games - Training - Heroes - Fantasy