Kidmin Talk #138 - June 14th, 2020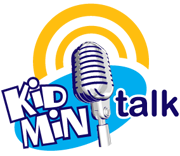 Duration: 00:27:55
Download MP3
A Chance to Start Over!
Welcome to the 138th episode of Kidmin Talk!
A Chance to Start Over!
As we anticipate returning to local church ministry, everyone is talking about what that will look like - policies, procedures, and new practices - as we prepare for "in-building" ministry again. But Pastor Karl lays down a challenge - don't just reopen; use this as an opportunity to START OVER!
Share this podcast with this link: Kidology.org/kidmintalk138

FEATURED RESOURCE: ServeHQ exists to Equip and Engage Your Whole Church. There are two apps - you can use both or whichever one meets your current need:
HuddleUp: Mass email & texting, plus safe group-chat for everyone in your ministry
TrainedUp: Offer online classes for new members, new volunteers, and developing leaders.
ENJOY: Kidmin Talk #138
MENTIONED ON THE SHOW:
PROFOUND QUESTIONS:
What THREE THINGS, if you started doing them now, would have a profound impact on your ministry over the next year.
What ONE THING, if you STOPPED doing it right now, would have a profound impact on your life and ministry?
CONNECTING WITH KARL:
E-mail: karl @ kidmintalk.com (put it together - broken here to fight spambots)
Twitter: @Kidologist or @KidminTalk

Discuss this show in the Kidology Facebook Group
Friend Karl at Facebook.com/karl.bastian