Categories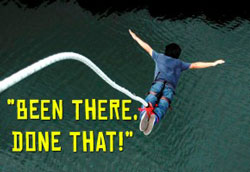 More Details ›
High Voltage Kids Ministry Been There, Done That! Curriculum Download
Single Lesson for Easter
Been There, Done That!
is an
EASTER SUNDAY
lesson that teaches kids all about the Easter story and how Jesus has
Been There, Done That!
for each of us!
This download includes:
Lesson Intro Video: Booma Shockalacka interviews Badger Brockingham about his daring experiences
Character Skit: Complete comedy script featuring Wacky Wally
Game: Easter Egg Hunt
Illustrated Lesson: includes animated illustrations, illusion, teaching script, and more
PowerPoint Slides: Graphics to enhance every part of the service
Brain Drain Review Game: See how much the kids learned
Since this is a one lesson download, we are unable to provide a sample lesson.
Click
here
for more details.


Delivery of your curriculum will be via a secure download link sent by e-mail shortly after purchase. Links expire 7 days after purchase.
---
Related Products