it - Angel Sightings 3-Week Christmas Series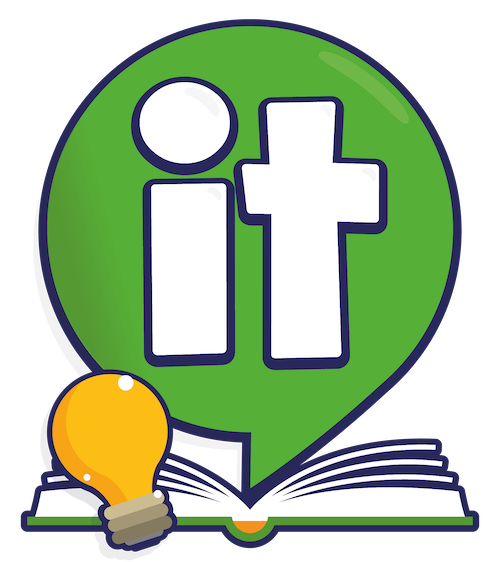 it BIBLE Curriculum launched in 2021!

Your kids will love hearing about the angels visiting the earth!

A 3-WEEK SERIES FOR ELEMENTARY CHILDREN'S CHURCH from Pastor Karl Bastian, founder of Kidology.org, in collaboration with other kids pastors. You are going to love it!
All Access Members save over 50% off this it Bible Curriculum unit! Join today!

Don't miss this fun Super Sunday event, perfect for celebrating Jesus' Birthday to wrap up the Angel Sightings series!

The Ultimate Birthday Party for Jesus
Kick off the Angel Sightings series with a Super Fun Super Sunday Event! The Ultimate Birthday Party for Jesus Planning Pack includes a collection of Christmas Celebration ideas to use during a Birthday Party for JESUS! Pick the ones that you like best! More than enough ideas are included with this Party Planning Pack, but additional resources are listed as well.
Angel Sightings - A 3-Week Series covering the Angel Sightings of the Christmas Story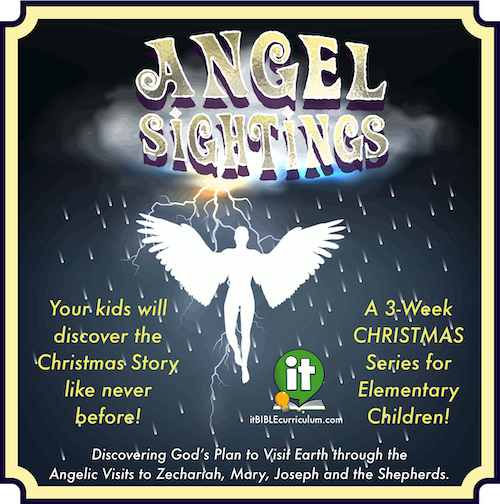 From it Bible Curriculum, ANGEL SIGHTINGS is a Storm Chaser Themed Series that teaches about the angel visits of the Christmas Story announcing God's plan to visit the earth.
Learn what makes it Bible Curriculum unique!
I just finished the unit Angel Sightings. I have used each IT series with my children's department but Angel Sightings was the best one! I have worked in children's ministry 30+ years and each year the Christmas story is my favorite to bring to children. However, the Angel Sightings program was so unique and delightful! Thank you!

Deborah McKenzie

Lesson Overview:
Lesson 1: Advance Warning
God's Plan is the Best Plan!
Lesson 2: An Eternal Forecast
You are a Part of God's BIG Plan!
Lesson 3: A Gentle Storm
We Need to Share God's Plan!

Theme Verse: The kids will memorize Luke 2:10-11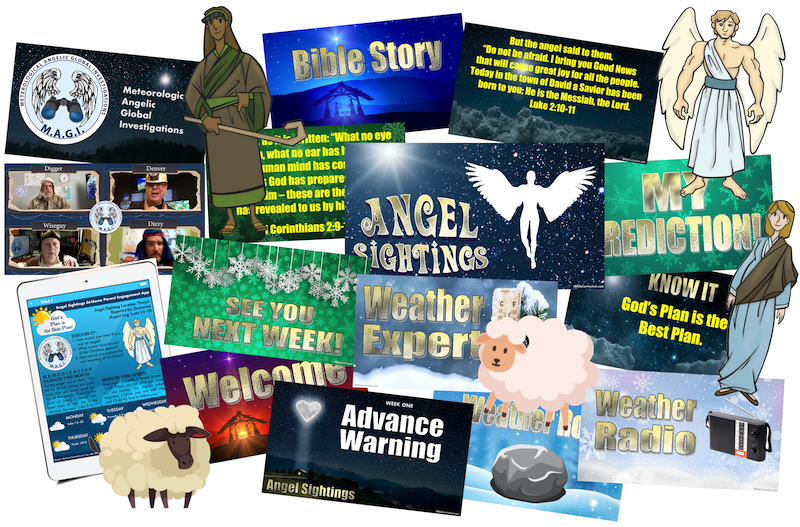 There are HUNDREDS OF DOWNLOADS - videos, handouts, game files, screen images, customizable graphics, and more! We give you the tools you need to be AMAZING!
ANGEL SIGHTINGS INCLUDES:
Easy Prep Lessons Teachers AND Kids will love!
Theming ideas for the series
Fun intro skit for puppet or leader
A funny video intro
Games that enhance the lesson
Creative Bible story teaching ideas
Kids need their Bibles to look up verses
Theme Bible passage for the month
Paper and/or digital take home tool
TONS of helpful presentation images
Bonus files, downloads, and ideas
Editable presentation graphics
.
Watch It Videos:
In this series, a team from the M.A.G.I. (Meteorological Angelic Global Investigations) are meeting by video. The first video presents the report of an angel sighting, and the second video follows up with what they have discovered about the sighting. Kids will love these lesson videos!
Sample Video from Lesson 1:
---
Every unit from it Bible Curriculum includes a complete biblically solid, fun, creative lesson your kids will love!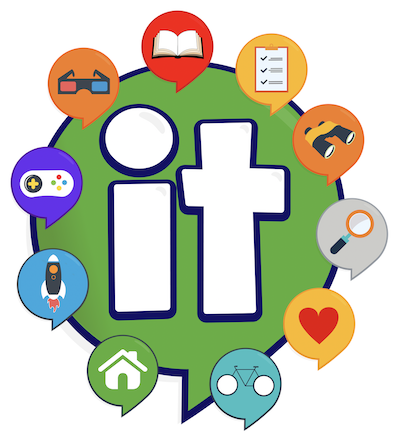 Intro it, Play it, Watch it, Tell it, Teach it,
Show it, Find it, Hide it, Live it, and Take it.
DOWNLOAD OPTIONS:
STARTER AND ALL ACCESS MEMBERS CAN DOWNLOAD FILES FROM A SAMPLE LESSON HERE
PURCHASE THE COMPLETE SERIES in the Kidology Store
NOT A MEMBER? Join Today - Starter (Free) or All Access