Categories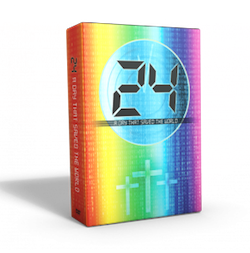 More Details ›
High Voltage Kids Ministry 24: A Day That Saved the World Curriculum Download
Learn the Importance of Easter
24: A Day That Saved the World
is a six-week Children's Church series that focuses on the last 24 hours of Jesus' life.<
Includes high impact Video Segments, Graphic slides, Bible Story with graphics, games, skits, object lessons, and more. Plus, includes Small Group Lessons and Family Devotions to reinforce the Large Group lesson.
Click here
for sample lessons and videos.
Delivery of your curriculum will be via a secure download link sent by e-mail shortly after purchase. Links expire 7 days after purchase.
---
Related Products