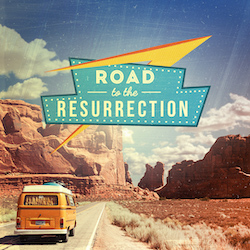 More Details ›
KMC Curriculum Road to the Resurrection Weekend Curriculum Series
Road to the Resurrection
is a series for your Easter weekend (includes two full services). Kids will learn about the true Easter story and be reminded of the fact that we serve a living and powerful God. This Easter series will be great as a stand-alone option or used in conjunction with the Are We There Yet curriculum series.
Series Verse: "And he died for all, that those who live should no longer live for themselves but for him who died for them and was raised again." (2 Corinthians 5:15 NIV)
Get more info
Download a sample.
This download resource is available instantly after purchase by clicking on My Downloads at the top of any page.
---
Related Products