Categories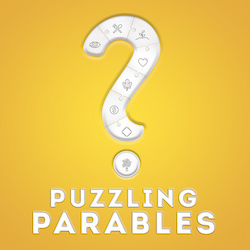 More Details ›
KMC Curriculum Puzzling Parables 8-Week Curriculum Series
Puzzling Parables
is an 8-week series where kids will learn about some of the famous parables Jesus taught while He was on earth and how they can apply the spiritual truths to their lives. They will meet Captain Puzzler, the greatest puzzler of all time!
Series Verse: "His divine power has given us everything we need for a godly life through our knowledge of him who called us by his own glory and goodness." (2 Peter 1:3 NIV)
Get more info
Download a lesson sample.
Delivery of your product will be via a secure download link sent by e-mail shortly after purchase. Links expire 7 days after purchase.
---
Related Products