Categories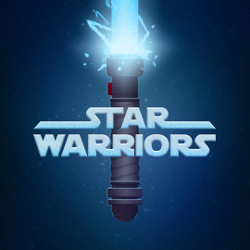 More Details ›
KMC Curriculum Star Warriors 8-Week Curriculum Series
8-Week Series on Trusting God
Star Warriors
is an 8-week series where kids will learn about a new Star Warrior from the Bible each week. Each of the Star Warriors had to trust God to help them accomplish amazing missions for him. Star Warriors include Nehemiah, Deborah, Elijah, Elisha, Jael, King Josiah, and Gideon.
Series Verse: "In their hearts humans plan their course, but the Lord establishes their steps." (Proverbs 16:9 NIV)
Get more info
Download a lesson sample.
Delivery of your product will be via a secure download link sent by e-mail shortly after purchase. Links expire 7 days after purchase.
---
Related Products