OUTLOOK DETERMINES OUTCOME
Membership Level› Guest
Author/Source: Karl Bastian
Topic: Outlook in Ministry
There is no reason for negativity when we are on the WINNING TEAM!
WIT
I used to wonder why frisbees always look bigger the closer they get to you, then it hit me!
- - - -
Whether you think today will be good or bad, you are right.
WISDOM
When you arise in the morning, think of what a precious privilege it is to be alive – to breathe, to think, to enjoy, to love.
– Marcus Aurelius
Outlook determines Outcome.
– Warren Wiersbe
AND A WORD:
OUTLOOK
A man's heart plans his way, But the LORD directs his steps.
Proverbs 16:9
---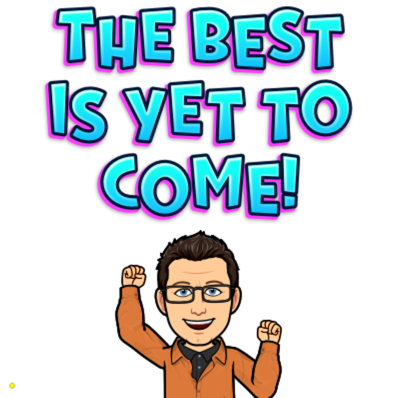 Negativity drives me nuts.
I avoid negative people. I love them; I can appreciate their skills and contributions to a ministry, but I will spend as little time as possible with them lest their negativity rub off on me. I try to lift them up and change their attitude, but if I can't, I'll leave them to their self-imposed misery. As much as possible, I won't allow them on a leadership team. There is no reason for negativity when we are on the WINNING TEAM!
Yes, there will be challenges and obstacles and hurdles and hard times – but those only make the inevitable victory all the sweeter! Never forget, we have GOD ON OUR SIDE and victory is assured if we are doing what HE is asking us to do!
As leaders, we must have an OUTLOOK that is UPBEAT! POSITIVE! ENTHUSIASTIC! CHEERFUL! and CELEBRATORY! in EVERY situation! You've likely heard the saying, "You are either a thermostat or a thermometer." One sets the temperature, the other merely reflects it. As a leader, you must SET THE TEMPERATURE of the room in every situation. Make lemonade out of lemons!
Leaders with a positive outlook say things like:
We can do this!

God's in this!

Lives are being changed!

You guys are amazing!

What a memory this will be!

Look for life-change stories!
They are positive, smiling, even laughing in the midst of challenges. They are unfazed by surprise mishaps. How is this possible? Because they know in their heart, GOD ISN'T SURPRISED or caught off guard – and is still at work – so they don't want to miss what HE IS UP TO! They have an unshaken faith that God is at work regardless of what is happening. They know that we make our plans, but it is God who directs our steps!
A man's heart plans his way, But the LORD directs his steps.
Proverbs 16:9
People are drawn to leaders whose positive outlook can't be shaken. They will not only follow a leader with a positive outlook, but they will also be fiercely loyal because that kind of leader creates a sense of security that holds a team together. Leaders with a positive outlook create a cause for celebration regardless of whether things go exactly as hoped or planned, because they understand that things DID go as God planned – every time. Their outlook rests on the knowledge that if we did our part faithfully, then God did His part, too!