Categories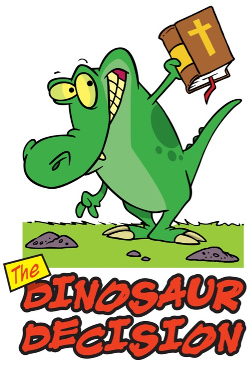 More Details ›
Kidzmatter's The Dinosaur Decision Kids' Church Curriculum Download
5-Week Curriculum Teaching Kids the Truth About Dinosaurs
Calling all Paleontologists, Wanna-Be Paleontologists, or teachers wanting to help kids SOLVE the DINO MYSTERY!
If you haven't discovered it yet, kids are fascinated with dinosaurs. The devil understands this and uses dinosaurs to brainwash kids with the dangerous lies of evolution. Kids are told that dinosaurs lived millions of years ago and they certainly didn't. They were part of God's normal creation, they've always lived with man, and there are probably a few still alive today!
Teaching units like this are highly needed but hard to find! It has been kid-tested and proven effective!
The Dinosaur Decision
Kids' Church Curriculum answers the questions today's kids are asking.
Click here
for a list of questions covered, included materials, and a sample of the curriculum.