Categories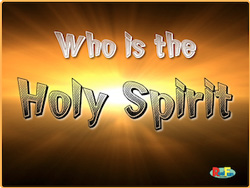 RealFun Who Is the Holy Spirit? Curriculum Download
Three Week Curriculum
Who is the Holy Spirit?
This lesson is a three week series that has everything you need to make the Holy Spirit real to the children in your ministry. Each week has a PowerPoint presentation, games, memory verse, object lesson and so much more. This series is a Biblical definition on who the Holy Spirit is and what He can do in their lives, no matter how small they are. This series is jammed packed of material for your ministry on the Holy Spirit. Every week includes a small group session that goes through the fruits of the Spirit. This is a great unique way to get the message of Who is the Holy Spirit to your children.
Lesson Titles:
Week One: The Holy Spirit is a Person
Week Two: The Holy Spirit is Power
Week Three: The Holy Spirit Gives Gifts
Curriculum includes:
Lesson Plans in PDF format
Powerpoint Presentation
Small Group Sessioin with Leaders Guide
Games, activities, teaching helps, and more!
Delivery of your RealFun curriculum will be via a secure download link sent by e-mail shortly after purchase. Links expire 7 days after purchase.
---
Related Products