Categories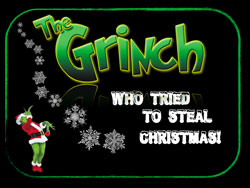 More Details ›
RealFun The Grinch Who Tried to Steal Christmas Curriculum Download
Three Week Series to teach the truth about Christmas
The Grinch Who Tried to Steal Christmas
curriculum is certain to grab the attention and imagination of every child in your ministry. Your children will enjoy taking a journey with the Grinch to find out the that there is something MORE about Christmas... and that is JESUS! It is suggested that this be used for the three weeks right before Christmas for greatest impact.
Click here
for a sample lesson.
Delivery of your RealFun Curriculum will be via a secure download link sent by e-mail shortly after purchase. Links expire 7 days after purchase.
Prefer your curriculum on CD
?
---
Related Products