Bible Ninja Warriors
Making learning about the Bible FUN is a passion of mine. For my current series on the Life of David, I decided he was a GODPro, (play off GoPro). David was a winner because he understood God's PROmise, PROtection, and PROvision. These are known through the stories of David's anointing, fighting Goliath, and not killing Saul later when he had the chance!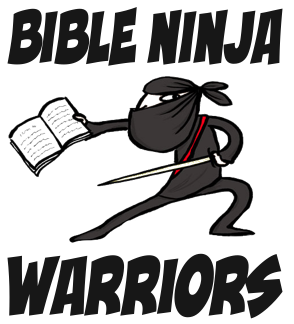 BUT regardless of what series you're in, you can still use BIBLE NINJA WARRIORS! Just change up the verses and you are good to go!
The point is to get kids excited about learning to use their Bibles and becoming more familiar with them.
Based off the very popular American Ninja Warrior TV show, Bible Ninja Warriors encourages kids to get AWESOME at using their Bibles!
Here is a video of one of the kids who successfully finished the Bible Ninja Course!
VIDEO WALK THROUGH DESCRIBING THE GAMES:
I posted some pics and videos online and was asked by many for the raw files, so they are linked below. Note, this is not a full series curriculum. I have a curriculum I use, but I often change the theme to fit the culture or to add my own flavor of fun!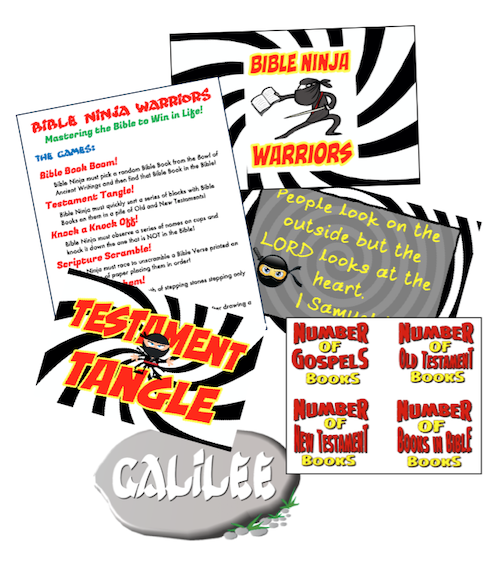 FILES INCLUDED:
Description of the Games
Game Names for Screens
Verses for Screens and Game
Files for Scripture Scramble boxes
Misc Graphics/Logos
Buzzer Cards
Stepping Stones of Cities

You can purchase these files in the Kidology Store.
All Access Members can download them for FREE!
QUESTIONS? Post in this Kidology Facebook Group thread.