Don't Miss Your FREE High Voltage Kids Ministry Downloads!
Included in this month's Booster Pack!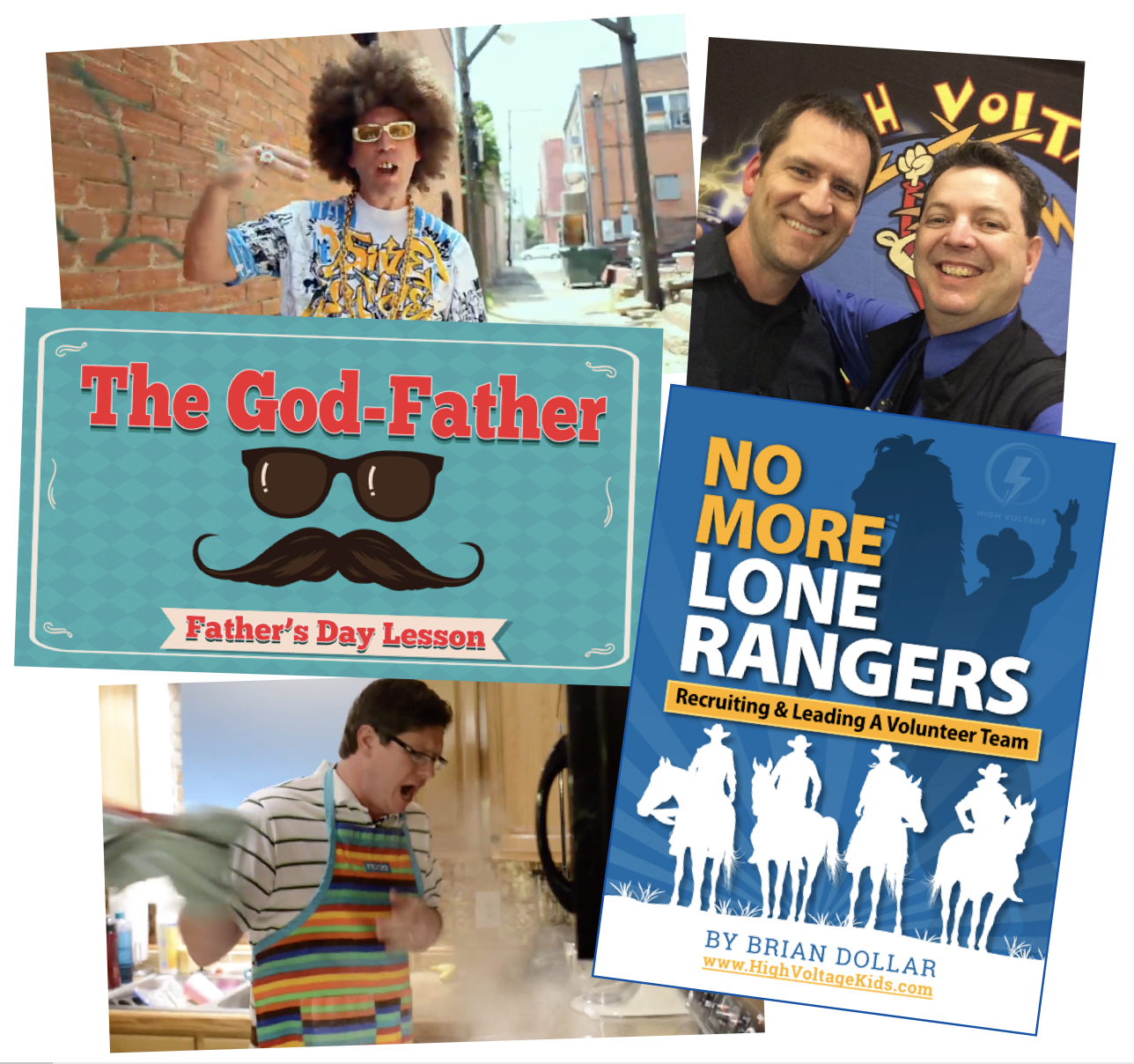 This month when you order Booster Pack #5, you will get FOUR bonus downloads from High Voltage Kids Ministry.
This Booster Bonus includes the following:
"The God-Father" LESSON – a full High Voltage Curriculum stand-alone lesson that can be used for Father's Day (complete with all videos, graphics, skits, Small Group, etc.).
"Yah-Way" - music video by Skittles
"What My Dad Can't Do" – a short film for Father's Day
"No More Lone Rangers" – e-book by Brian Dollar
All these downloads are completely FREE…No strings attached. You'll receive this $50 value at no additional cost!

ONLY AVAILABLE THIS MONTH in Kidology Booster Pack #5 for only $19!