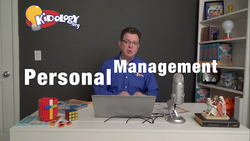 More Details ›
Ministry Management Video #01 - Personal Management
Part of the Ministry Management Video Series
All Access Members can
download the Ministry Management Video Series for FREE!
Leadership is the process of identifying goals and determining resources. But management is what gets it done. In this video, Pastor Karl shares four areas that need addressing in order to maintain personal organization and practical tips to manage your schedule, your space, your stuff, and your soul.
Get more info.
Product download includes The Four Quadrants mentioned in the video.
This download resource is available instantly after purchase by clicking on My Downloads at the top of any page.
---
Related Products