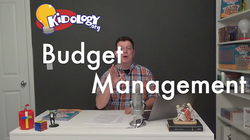 More Details ›
Ministry Management Video #11 - Budget Management
Part of the Ministry Management Video Series
All Access Members can
download the Ministry Management Video Series for FREE!
Learn the Five Proactive Actions Required for Ministry Budgeting
Many Children's Ministry leaders go into ministry because they love children and are skilled at reaching and teaching them for Jesus. But suddenly, they find themselves needing to prepare, plan and manage a budget, and it can be overwhelming. Others do without resources they otherwise could have for lack of knowing how to plan, promote, and ask for what they need.
In this practical video, Pastor Karl, founder of Kidology.org and veteran children's pastor, shares five proactive actions required for effective budgeting. Learn these skills and you'll likely end up with more to spend to reach kids for Jesus!
Intentionally focus on Planning, Asking, Recording, Spending Wisely, and Trusting, and I can confidently say you will never lack for the funds you need to fulfill your God-given mission in ministry.
This download resource is available instantly after purchase by clicking on My Downloads at the top of any page.
---
Related Products