Categories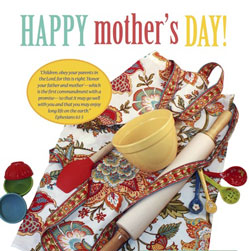 More Details ›
Childrens Church Stuff Mother's Day Extreme Party Plan (Download)
How about making
Mother's Day
an EVENT in your Children's Church? Instead of just the same old craft to give mom when she picks up the kiddos, how about making the entire service one of fun, games, activities, and a lesson all centered around moms.
The families in your church will be amazed at how clever you are!
There is so much packed into the party plan that you will have to choose what you have time for - but don't miss out on the unique and funny craft, the crazy mommy-inspired games, and the lesson that every mom wants the kids to hear. Enjoy
Mother's Day
in a brand new way this year!
Also
includes a preschool adaptation
so it is good for your entire ministry!
Click here
for a list of what is included in this party plan.
---
Related Products