Categories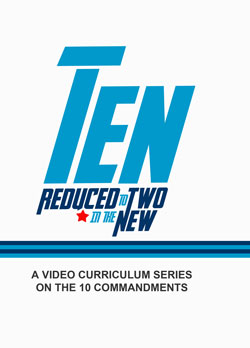 J12 Ten Video Curriculum
Ten Reduced to Two in the New!
Discover how the 10 commandments of the Old Testament are applied successfully to us when Jesus reduces them to
2 in the New
!
This 13 week DVD driven teaching series,
Ten
with J12 founder, Gregg Johnson, will help your students live the 7 words of Jesus at 12 as they aspire to say,"I must be about their Father's business!"
Ten
is a series jam packed full of content and application for large gatherings and small groups.
This digital leader kit will fully equip you through video teaching, lesson plans, games, activities, artwork, media files, teacher tips, service orders, and everything you need to live out the 10 Jesus reduced to 2 in the New!
Click here for a
sample lesson.
---
Related Products