Categories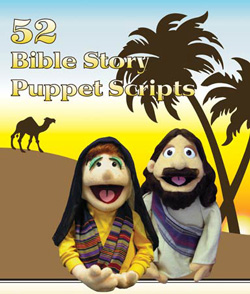 More Details ›
Creative Ministry Solutions 52 Bible Story Puppet Scripts
Do you need puppet scripts to illustrate the Bible stories in your Sunday school class, children's church, evening or midweek programming?
52 Bible Story Puppet Scripts
from Creative Ministry Solutions consists of short puppet scripts by various authors. You'll love the humor and truth found in these three to seven minute scripts, each using one to three characters. Includes a variety of puppet scripts to illustrate Bible stories from the Old and New Testaments.
Topics include:
Adam and Eve
Noah
Sodom and Gomorrah
Ishmael
Joseph
Moses
Samson
Ruth
...and
many more
!
---
Related Products