Categories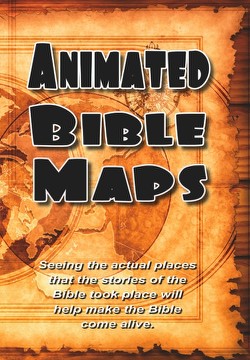 Awesome Video Stuff Animated Bible Maps DVD
Say "Goodbye" to boring, little maps!
Have you been frustrated trying to show the location of a bible story to your students or congregation using the little maps in the back of your bible?
Animated Bible Maps
includes journey's of major Bible stories from actual satellite images turned into 3D animations. No more holding up your Bible to squinting eyes as you show tiny little maps to your class!
This program is Mac and PC compatible. Includes a menu with 24 animated maps in DVD and mpeg1 format for use in computer based presentation programs.
View the Animated Bible Maps demo video
Download
How to Use Animated Bible Maps
(PDF)
---
Related Products