Kidmin Talk #023 - March 21, 2012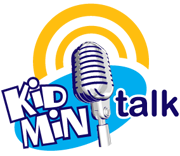 Duration: 00:44:20
Download MP3
Keepin' It Simple
Welcome to Kidmin Talk, the webcast show hosted by Karl Bastian, the Kidologist. Listen here on Kidology or subscribe via iTunes to listen on-the-go!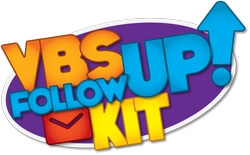 SPONSOR: This episode is sponsored by the VBS Follow Up Kit!
FEATURED MUSIC: GO FISH!
Get a FREE Go Fish song just for signing up for their newsletter!
MENTIONED ON THE SHOW TODAY:
ABC's of KIDOLOGY: The Letter "S" = SIMPLE!
There are a host of great "S" words - silliness! strategy! servant leadership! and of course, Star Wars! (LOL)
When it comes to children's ministry, we are pushed and pulled in so many directions, I think we constantly need to be reminded to "keep it simple." This doesn't mean to abandon excellence or quality, but it means to not do more than God is asking us to do, and to focus on the basics and do those well, before we add more.
Keeping it S.I.M.P.L.E.
Tips on how to staff your ministry; building a leadership team; recruiting volunteers; building a substitute strategy; and Karl's "Secret Ace" strategy! (shhhh, don't tell anyone!)
Evaluating your program plan. This is the framework of your ministry. Ask a lot of "Why's" - don't assume every ministry should accomplish every ministry goal. They shouldn't and can't! And don't be calendar-drive, be ministry driven. A blank calendar is O.K., if ministry is taking place!
Evaluate your meetings! WHY do you meet? When? What is the purpose? Expected or needed outcome. Start and END on time! Cancel if not truly needed.
Look ahead. Karl gives his One Page Strategic Planning Secret. (Sorry, you gotta listen to get this valuable tip!)
This one is about YOU! What do YOU love about ministry? Why did YOU get into ministry? Don't lose sight of this! Schedule it into your ministry week, or you will get dry and start to recent your ministry. Whether it is teaching, training, performing, coordinating a large even annually - make it a part of what you do!
You are a Shepherd of kids and leaders/volunteers. Don't lose sight of that in the midst of administrating. Start calls and e-mails with a word of encouragement. End with a short prayer. Bring back visitation. Surprise people by calling with no agenda. Be a pastor, not just a recruiter and scheduler. Make encouragement a priority by resurrecting hand written notes.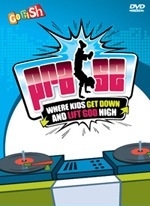 KIDMIN WINNER! Our winner this week is Amanda Buckner. She wins a FREE COPY of Go Fish's Praise DVD! I've reviewed it, and it is AWESOME!
Order your own copy at GoFishGuys.com
WANT TO BE A WINNER? Submit your guess or suggestion for next week's Kidmin Talk Key Word for the letter "T" - by E-mail, Forum, or Twitter.
Earn extra chances to win by promoting @KidminTalk via Twitter! If I see you promote the show, I just might send you a prize! It's been done before already!

NAME DROPPING: Did you get your name dropped on the show? Comment below!
If I drop your name on the show and you post to the comments below before the next show, you will win a super duper random Kidology prize! Want to increase the chances of Karl "dropping your name?" Interact with the show by E-mail, Forum, Twitter or the comments below! Let Karl know you are listening!
MUSIC ON THE SHOW:
Bumper music by Rob Biagi Music available on Kidology! Booking info at RobBiagi.com
This week featured Go Fish Music
CONNECTING w/ KIDMIN TALK: