Kidmin Talk #124 - December 19th, 2019
Membership Level› Guest
Author/Source: Karl Bastian
Topic: Kidology Master Class
Kidmin Talk #124 - Introducing Kidology Master Classes
Kidminism - We never grow alone or in a vacuum! Starting in 2020, Pastor Karl will be leading a series of Master Classes to help you take your personal development as well as your ministry to the next level beginning with a course in January titled, "Thriving in Ministry." Learn more in this video sponsored by The Kids Visual Study Bible from Zonderkidz.com
Welcome to the 124th episode of Kidmin Talk.
WATCH NOW!
TODAY'S SHOW SPONSORED BY: The Visual Bible by Zonderkidz.com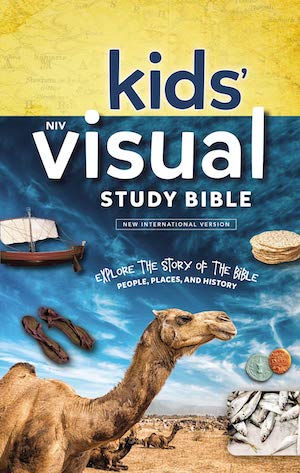 It ought to be a sin to give a kid a boring Bible. What does that teach them about God's Word? When we give a child an exciting Bible that is engaging, understandable and fun to read, we teach them that we believe in an exciting God that is approachable and who wants to lead us on an exciting adventure in life!

- Pastor Karl Bastian
MENTIONED ON THE SHOW TODAY: