Categories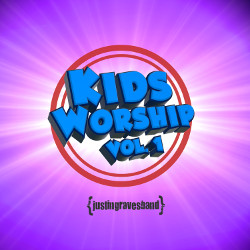 More Details ›
Justin Graves Band Kids Worship Volume 1 Lyric Videos
With over 25 years of worship leading and songwriting experience, Justin Graves, the Worship Barista, is your go-to worship music resource. From training to leading, customizing and creating, we give you the tools to teach and lead worship through song.
Our mission is to create & provide free or low-cost worship music resources and training to ministries around the world.
Kids Worship Volume 1 is packed with original songs based on Scripture to teach the Word of God in a fun engaging way.
Songs included on this album:
Walk With Jesus
Pray Always
Give Thanks
Happy Song
Rejoice!
Come Follow Me
I Will Be Your Light
Don't Worry
Pray This Way
12 Disciples
Wonderfully Made
Fill Up Your Mind
Crash
Preview video samples.
This download resource is available instantly after purchase by clicking on My Downloads at the top of any page.
---
Related Products