Categories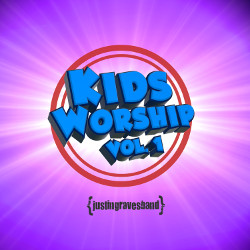 More Details ›
Justin Graves Band Kids Worship Volume 1 Lyric Videos
Purchase Individual Songs or the Entire Album!
With over 25 years of worship leading and songwriting experience, Justin Graves, the Worship Barista, is your go-to worship music resource. From training to leading, customizing and creating, we give you the tools to teach and lead worship through song.
Our mission is to create & provide free or low-cost worship music resources and training to ministries around the world.
Kids Worship Volume 1 is packed with original songs based on Scripture to teach the Word of God in a fun engaging way.
Preview video samples.
---
Related Products