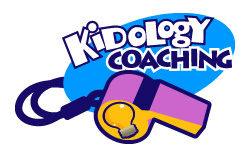 More Details ›
Kidology Coaching: Registration
Personalized Coaching in Children's Ministry
Kidology Coaching
offers personalized coaching in children's ministry -
Learn more
This is Registration. Kidology Coaching is billed on a monthly basis at $120. (Save $20/month by purchasing three months in advance.)
However, to enroll in Kidology Coaching, the Registration Fee must be purchased first.
The Registration Fee covers start-up materials, testing tools and other costs. You will receive a "Get to Know You" e-mail survey from Kidology founder, Karl Bastian, who will then assign you to a Personal Kidology Coach based on his assessment of your needs and his personal knowledge of the coaches experience and expertise. Your coach will then set up an initial one-on-one phone consultation to get to know you before you begin your coaching experience.
Each month you will get at least (2) one-hour long coaching calls, all coaching materials, and discounts on required coaching texts.
Note: Kidology Annual All Access Membership is required for Kidology Coaching in order to access resources used during the coaching process. Members should log in first to get the member rate below. If you are not a member, please join before registering for Kidology Coaching. (If a non-member purchases this registration the additional $120 reflected in the non-member registration fee will be used toward setting up an annual All Access membership.)

Delivery of your Coaching materials will be via a secure download link sent by e-mail shortly after purchase. Links expire 7 days after purchase.
---
Related Products