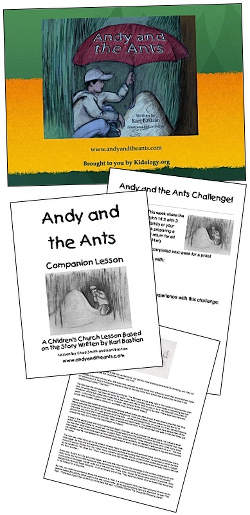 More Details ›
Andy and the Ants Companion Lesson
Companion Lesson for the Book by Karl Bastian
Andy and the Ants Companion Lesson is designed to be used alongside Karl Bastian's book, Andy and the Ants.

The purpose of this lesson is to introduce children to Christ, and what He has done for us. Andy and the Ants is a powerful parable that helps children understand the incarnation of Jesus.

The theme verse for the book and this lesson is John 14:3: "After I go and prepare a place for you, I will come back. Then I will take you to be with me so that you may be where I am." (ICB - International Children's Bible)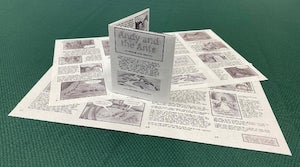 In your download you will receive:
Andy and the Ants Lesson Plan
Download of Mini Book to print and send home with the Kids
PDF of the Original Story (including slide prompts)
PowerPoint of book illustrations
PDF of book illustrations
Also includes adaptations for use during Christmas and on Resurrection Sunday.

You may also be interested in ordering the published book of Andy and the Ants for reading to the class/small group...or buy a 10 pack to give away as prizes!

Are you a Kidology All Access Member? You can download the lesson and all it's supplements for FREE by clicking here!
Not a member yet? Join today!

This download resource is available instantly after purchase by clicking on My Downloads at the top of any page.
---
Related Products